Toggle nav
Login
Sign on to Online Banking
---
Personal and Small Business:
---
Personal and Small Business:
---
Corporate and Institutional: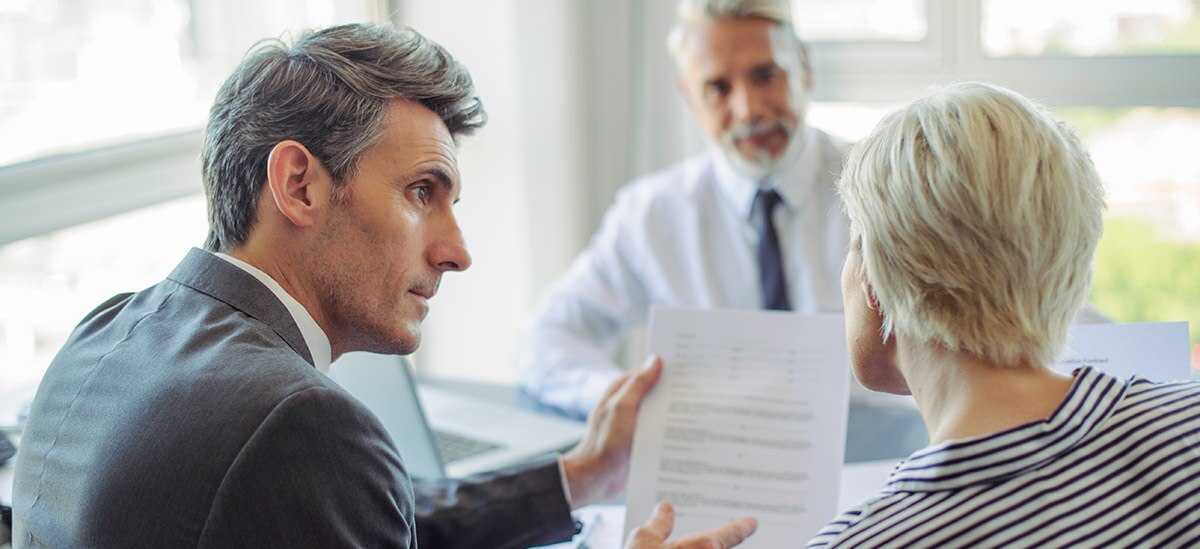 Our Insurance Solutions Group builds on our long-standing commitment to insurance organizations. This dedicated group of industry and investment specialists use their experience and the firm's resources to provide customized investment solutions and advice.
This group exists to help us better serve our insurance clients. We attend conferences, monitor the regulatory environment, and share our knowledge and experience firm-wide. This helps provide a higher degree of comprehensive service to your organization.
Client-Centric Process
The unique needs and objectives of our insurance clients are at the center of our process. Insurance company needs may range from Asset Liability Management (ALM), operating income needs, portfolio yield targets, tax considerations, product development, and risk management, so we take all of your specific goals into consideration when creating the optimal portfolio for your company.
Comprehensive Investment Products
PNC Institutional Advisory Solutions® (PNC IAS) has built a wide range of sophisticated investment products and solutions designed to help insurance organizations meet their unique investment challenges and achieve growth goals, while mitigating risk and minimizing administrative requirements. These products and these solutions can help your organization manage its risk-based capital in an appropriate manner to help you with applicable regulations and keep you focused on achieving your financial goals.
Regulatory Awareness
Our group of financial professionals has decades of experience working with insurance organizations. We know that your organization is affected by a changing regulatory environment, investment risk management, and other business and operating concerns. As part of our commitment to our clients, we monitor this changing environment and report our findings through thought leadership.
All-Inclusive Solutions
At PNC IAS, we can help your company solve its challenges and capitalize on opportunities related to its strategic mission. Whether you are a Captive, Re-Insurer, Property & Casualty, Life, Health, or Specialty Insurance company, we offer a robust suite of capabilities and resources, including Outsourced Chief Investment Officer and Asset Liability Modeling offerings, to help you achieve your unique goals and objectives. We can work in a consultative role with your management team, allowing your organization more time to focus on its strategy.
We offer the ability to adapt to the rapidly changing financial environment through an open architecture platform and by providing greater risk and liquidity management. We also offer to act as an investment fiduciary, allowing your organization to redeploy its human resources to more efficient tasks.
Featuring mutual funds, exchange traded funds, and separately managed accounts in order to provide your portfolio with options across all asset classes to best fit your investment objectives and needs.
Professionally managed portfolio, tailored to meet client-specific liquidity needs, investment policy constraints and risk preference.
Professional group driven by a highly accredited actuarial staff focused on matching durations, timing of cash flow, and liability driven investment concepts to create a portfolio that moves with the liability and helps to lower your organization's risk.
Applying social or ethical standards in the investment process to reflect investor values/missions, such as those of a fraternal organization.
With a thorough understanding of changing government regulations, we deliver comprehensive custody solutions to support the safekeeping of plan assets.
Helping you to meet your fiduciary obligations, in addition to providing for the safekeeping of trust assets.
Reporting packages to accommodate a wide range of client-specific needs.
Our solutions include:
---
Work With Us Today
For more information, please contact: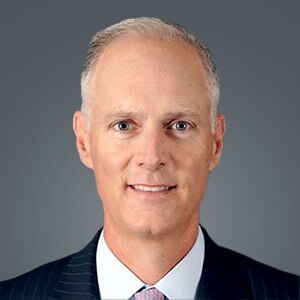 Wade Meadows
Managing Director, Insurance Solutions Group
(704) 571-0708
wade.meadows@pnc.com
You may also contact your PNC Representative or fill out a simple form and we'll get in touch with you.
---
Institutional Advisory Solutions
Providing custom solutions to institutional investors for 65+ years
Learn More »
---
Thought Leadership & Insights
Manage Assets
Greater numbers directly correlate with greater impact; that is, the more members and the more members are engaged, the more the group is able to achieve toward its intended purpose.
2 min read
Important Legal Disclosures and Information
The material presented herein is of a general nature and does not constitute the provision by PNC of investment, legal, tax, or accounting advice to any person, or a recommendation to buy or sell any security or adopt any investment strategy. Opinions expressed herein are subject to change without notice. The information was obtained from sources deemed reliable. Such information is not guaranteed as to its accuracy.
The PNC Financial Services Group, Inc. ("PNC") uses the marketing names PNC Wealth Management® and Hawthorn, PNC Family Wealth® to provide investment consulting and wealth management, fiduciary services, FDIC-insured banking products and services, and lending of funds to individual clients through PNC Bank, National Association ("PNC Bank"), which is a Member FDIC, and to provide specific fiduciary and agency services through its subsidiary, PNC Delaware Trust Company or PNC Ohio Trust Company. PNC uses the marketing name PNC Institutional Asset Management® for the various discretionary and non-discretionary institutional investment, trustee, custody and related services provided by PNC Bank, and investment management activities conducted by PNC Capital Advisors, LLC, an SEC-registered investment adviser and wholly-owned subsidiary of PNC Bank ("PNC Capital Advisors"). PNC uses the marketing name PNC Institutional Advisory Solutions® for discretionary investment management, trustee, and related services conducted by PNC Bank. PNC uses the marketing name PNC Retirement Solutions® for investment, consulting, trustee, and custody services for employer-sponsored retirement plans provided by PNC Bank. PNC does not provide legal, tax, or accounting advice unless, with respect to tax advice, PNC Bank has entered into a written tax services agreement. PNC Bank is not registered as a municipal advisor under the Dodd-Frank Wall Street Reform and Consumer Protection Act ("Act"). Investment management and related products and services provided to a "municipal entity" or "obligated person" regarding "proceeds of municipal securities" (as such terms are defined in the Act) will be provided by PNC Capital Advisors.
Investments: Not FDIC Insured. No Bank Guarantee. May Lose Value.
"PNC Wealth Management," "Hawthorn, PNC Family Wealth," "PNC Institutional Asset Management," "PNC Institutional Advisory Solutions," and "PNC Retirement Solutions" are registered marks of The PNC Financial Services Group, Inc.