Toggle nav
Login
Sign on to Online Banking
---
Personal and Small Business:
---
Personal and Small Business:
---
Corporate and Institutional:
PNC Institutional Advisory Solutions® (PNC IAS) invests in specialized resources, human capital, and our communities to serve endowment and foundation clients whose visions span the spectrum of the nonprofit sector.
PNC Endowment & Foundation National Practice Group (NPG)
Our dedicated NPG is part of our ongoing commitment to making investments that allow us to better serve our clients. This team reports on industry trends, regulatory changes, and sociocultural shifts.
In addition, the NPG provides educational resources to our endowment and foundation clients to give you access to strategic insights. This team helps organizations address their varied investment, operational, distribution, and capital preservation challenges.
---
Invested to Serve & Enhance the Programs of Evolving Organizations
The entirety of PNC IAS' investment and functional teams enable us to address complex requirements of your organization and offer comprehensive, flexible services.
| Primary Services | Specialized Services |
| --- | --- |
| Investment Strategy & Management | Discretionary Grant-Making Services* |
| Socially Responsible Investments | Scholarship Administration* |
| Planned Giving Services | Defined Contribution Program Services |
| Administrative, Processing & Sub-Accounting Services | Private Foundation Management* |
*These services are incidental to trustee services and not offered as stand-alone services.
Solutions for Expanded Requirements - Outsourced Investment Services
As a full-service discretionary asset manager, we are invested with objectivity, transparency and investment acumen to serve our clients with the highest standards of excellence.
We leverage a disciplined, repeatable investment approach that puts your portfolio at the center of objective, integrated institutional decision-making - a process designed to create portfolios that are precisely tailored to your investment objectives. Critical at every stage is continuous risk management, which starts from investment policy development and uses industry-leading technology to provide multi-level analytical analysis of portfolios.
Invested in Creating a Vibrant, Living Legacy
Our dedication to the nonprofit sector goes beyond our services - philanthropy and volunteerism is part of our culture.


Sally McCrady, PNC Foundation president and chair, helps pre-K students with an art project at the Children's Museum of Pittsburgh
Across our firm, we work to make a difference in our communities, engaging with local organizations and supporting employees' charitable service.
Learn about our philanthropic efforts »
With this mindset, we are readily geared to provide our nonprofit clients with ideas, knowledge, honest and open dialogue to stimulate actions and ideas that make a difference in fulfilling their missions.
---
Work With Us Today
For more information, please contact: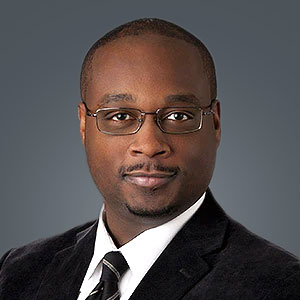 Henri Cancio-Fitzgerald
Director of Nonprofit Solutions
(704) 551-2843
henri.fitzgerald@pnc.com
---
Institutional Advisory Solutions
Providing custom solutions to institutional investors for 65+ years
Learn More »
---
You May Also Be Interested In...
Important Legal Disclosures & Information
The material presented herein is of a general nature and does not constitute the provision by PNC of investment, legal, tax, or accounting advice to any person, or a recommendation to buy or sell any security or adopt any investment strategy. Opinions expressed herein are subject to change without notice. The information was obtained from sources deemed reliable. Such information is not guaranteed as to its accuracy.
The PNC Financial Services Group, Inc. ("PNC") uses the marketing names PNC Wealth Management® and Hawthorn, PNC Family Wealth® to provide investment consulting and wealth management, fiduciary services, FDIC-insured banking products and services, and lending of funds to individual clients through PNC Bank, National Association ("PNC Bank"), which is a Member FDIC, and to provide specific fiduciary and agency services through its subsidiary, PNC Delaware Trust Company or PNC Ohio Trust Company. PNC uses the marketing name PNC Institutional Asset Management® for the various discretionary and non-discretionary institutional investment, trustee, custody and related services provided by PNC Bank, and investment management activities conducted by PNC Capital Advisors, LLC, an SEC-registered investment adviser and wholly-owned subsidiary of PNC Bank ("PNC Capital Advisors"). PNC uses the marketing name PNC Institutional Advisory Solutions® for discretionary investment management, trustee, and related services conducted by PNC Bank. PNC uses the marketing name PNC Retirement Solutions® for investment, consulting, trustee, and custody services for employer-sponsored retirement plans provided by PNC Bank. PNC does not provide legal, tax, or accounting advice unless, with respect to tax advice, PNC Bank has entered into a written tax services agreement. PNC Bank is not registered as a municipal advisor under the Dodd-Frank Wall Street Reform and Consumer Protection Act ("Act"). Investment management and related products and services provided to a "municipal entity" or "obligated person" regarding "proceeds of municipal securities" (as such terms are defined in the Act) will be provided by PNC Capital Advisors.
Investments: Not FDIC Insured. No Bank Guarantee. May Lose Value.
"PNC Wealth Management," "Hawthorn, PNC Family Wealth," "PNC Institutional Asset Management," "PNC Institutional Advisory Solutions," and "PNC Retirement Solutions" are registered marks of The PNC Financial Services Group, Inc.