Global Market Snapshot - September 2018
Key Market/Economic Observations
Strategy Views
Revisiting our Strategic View on International Currency Exposure
Unlike domestic investments, foreign equity investments bring exposure to the underlying equity and the foreign currencies within which these companies transact. Recent dollar strength has only brought the foreign currency component of non-U.S. allocations into greater focus as international returns in dollars have outpaced those in local currency terms. However, with currency dynamics moderating, we believe this is an opportune time to return to our strategic view on currency hedging. Over the long term, currencies have a tendency to revert toward the mean, implying the incremental cost of hedging outweighs the benefits.
---
How the Markets Performed
United States
U.S. Markets Remain Resilient; U.S. Consumers Shape Up
U.S. equity markets remain resilient despite the litany of troubling domestic political headlines, omnipresent trade war concerns with China, and worries of contagion effects from Turkey's ongoing financial crisis. Domestic markets continue to benefit from a strong economic backdrop, historically robust earnings, and late-cycle fiscal stimulus. Additionally, upward revisions to personal income and a jump in the household saving rate over the month have strengthened U.S. consumer finances.

Europe
Flare-Ups in Italy Contrast with Stabilizing Eurozone Fundamentals
Eurozone economic growth continues to downshift, but fundamentals remain relatively strong. A moderation in net trade and lower consumer spending appear to be key reasons behind the slowdown from 2017 levels. However, critical areas of strength remain: Germany, the bloc's largest economy, posted above-consensus second-quarter growth and consumer confidence surveys have remained elevated since President Donald Trump and European Commission President Jean-Claude Juncker announced the United States and Europe would "work together toward zero tariffs, zero non-tariff barriers, and zero subsidies on non-auto industrial goods."

Emerging Markets
Crisis of Confidence in Turkey Takes Headline Risks off Tariff Skirmishes
The currency crisis in Turkey took the spotlight away from tariffs and trade. The Turkish lira has declined nearly 45% against the dollar this year, with most of that depreciation occurring in the second half of August. In our view, issues such as double-digit inflation, a steep current account deficit, and a central bank hesitant
to raise interest rates were magnified by sanction pressures from the United States. At about 1% of global GDP and 0.6% of the MSCI Emerging Markets index, we believe the current situation is a crisis of confidence in Turkish leadership rather than a symptom of renewed volatility throughout emerging markets.

Japan
BOJ Continues with Supportive Monetary Policy amid Subdued Inflation and Extreme Weather
The Bank of Japan (BOJ) announced a subtle shift in monetary policy in August. The central bank will now purchase government bonds in a "flexible manner" based on market conditions. For nearly two years, the BOJ has deployed yield curve control measures to keep the 10-year Japanese Government Bond (JGB) close
to 0%, with a band of plus or minus 10 basis points (bps). The recent decision from the BOJ increases that band to 20 bps; however we continue to believe such a move is far from supporting the bank's long-term 2% inflation target. JGBs moved higher in anticipation of the change in monetary policy, only to fall throughout August as the news underwhelmed investors.

---
Energy
Crude Oil Moves Higher while Energy Stocks Diverge on Capital Spending Plans
Crude oil moved slightly higher during a volatile August despite increased risk around trade policy with China. Optimism surrounding a pact between the United States and Mexico on the North-American Free Trade Agreement (NAFTA) and higher-than- expected inventory declines spurred late-month gains. For context, U.S. crude exports to Mexico have risen 113% over the last five years, accounting for 13% of total U.S. crude oil exports, similar to that of Canada.

Download Full Article:
Authors:
Co-Chief Investment Strategists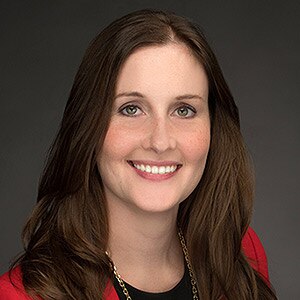 Amanda E. Agati, CFA®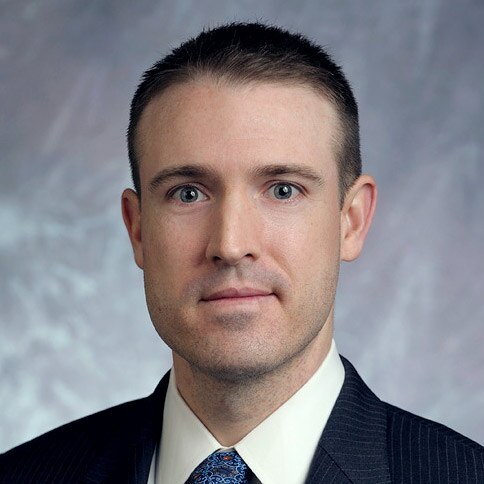 Jeffrey D. Mills
Let's Talk

To learn more, please reach out to your
PNC Representative or fill out this simple form and we'll get in touch with you.

Important Legal Disclosures & Information
The PNC Financial Services Group, Inc. ("PNC") uses the marketing name PNC Institutional Advisory Solutions® for discretionary investment management, trustee and other related services conducted by its subsidiary, PNC Bank, National Association ("PNC Bank"), which is a Member FDIC. Standalone custody, escrow and directed trustee services and FDIC- insured banking products and services and lending of funds are also provided through PNC Bank. PNC does not provide legal, tax or accounting advice, unless, with respect to tax advice, PNC Bank has entered into a written tax services agreement. PNC does not provide services in any jurisdiction in which it is not authorized to conduct business. PNC Bank is not registered as a municipal advisor under the Dodd-Frank Wall Street Reform and Consumer Protection Act ("Act"). Investment management and related products and services provided to a "municipal entity" or "obligated person" regarding "proceeds of municipal securities" (as such terms are defined in the Act) will be provided by PNC Capital Advisors, LLC, a wholly-owned subsidiary of PNC Bank and SEC registered investment adviser.
"PNC Institutional Advisory Solutions" is a registered trademark of The PNC Financial Services Group, Inc.
Investments: Not FDIC Insured. No Bank Guarantee. May Lose Value.
Important Information about Procedures for Opening a New Account
To help the government fight the funding of terrorism and money laundering activities, Federal law requires all financial institutions to obtain, verify, and record information that identifies each person who opens an account.
What this means for you: When you open an account, we are required by Federal law to ask for your name, street address, date of birth (for natural persons) and other information as required to identify you. This may include a request or requests for confirmatory information such as presentation of your driver's license and/or other document(s).