PNC Retirement Solutions®
You Deserve High Standards

Call us at 1-855-303-0890, learn more, or set up an appointment that's convenient for you.
Already a plan sponsor or participant?

Let's Get To Know Each Other

Defined contribution plan sponsors and advisers can request a free retirement plan evaluation. This includes a comprehensive evaluation of your plan across several dimensions including plan design, investments, fees, education, and more. Complete the contact form to learn more.
Request Evaluation
PNC's retirement services team provides a high level of attention, guidance and collaboration. All so we can help you build a plan that fits the needs of your organization and employees. We help educate your employees and reduce administrative burdens. And you can select from a broad range of investment options that our research process identifies. The result is a plan that's focused on your goals and a conversion that's simple.
PNC Retirement Solutions Products & Services
Learn about our range of tools designed to assist you in the successful administration of your employee retirement plan.

Participants Rated PNC Retirement Solutions #1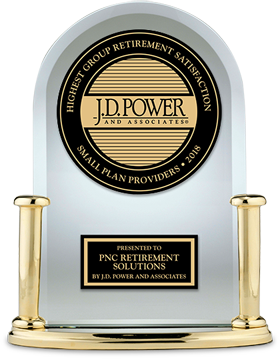 Doing the right thing for our clients and their employees is our top priority.
PNC Retirement Solutions was ranked "Highest in Group Retirement Satisfaction Among Small Plan Providers". Small plans are defined for purposes of the study* as plans with less than $100 million in assets.
The inaugural J.D. Power 2018 Group Retirement Satisfaction StudySM evaluated participant satisfaction with providers based on six factors:
Interaction Across Live and Digital channels
Investment and Service Offerings
Fees and Expenses
Plan Features
Information Resources
Communications
*For more information about the study, visit jdpower.com/awards.
Additional Resources

Keep up with industry trends, hear from our team of professionals and learn where you can meet and engage with the PNC Retirement Solutions® team.
Whitepapers & Articles
For a deeper understanding of the 401(k) environment, we frequently share our topical commentary and industry insights.
The Tax Cuts & Jobs Act's Impact on Retirement Plans and IRAs
The Tax Cuts and Jobs Act was signed into law by President Trump on December 22, 2017, and is generally effective for tax years beginning after 2017. While many of the rumored provisions that would have affected retirement plans and individual retirement accounts (IRAs) were ultimately not included in the final bill, the new law does include some changes.
Learn More

Should You Outsource Your Plan's Investment Selection & Monitoring?
When deciding between 3(21) investment advisory and 3(38) investment management services, organizations must understand these options, as well as their organization's preferences and capabilities.
Learn More

Digital Trends in Retirement: What They Mean For Investors & Plan Sponsors
The digital revolution is fundamentally altering how individuals plan and manage their retirement investments.
Read Whitepaper
Financial Wellness As A Component of Retirement Education
Featuring PLANSPONSOR Editor-in-Chief Alison Cook Mintzer, PNC Retirement Solutions' Bradley Bonno and PNC Workplace Banking's Jean Schnatterly.

The Annual Retirement Plan Check-Up: An Exercise in Preventive Medicine
This report reviews the components of an annual plan review and poses some helpful questions to assist plan sponsors with an annual retirement plan check-up.
Read Whitepaper

A Washington, DC, Insider's Outlook: Institutional Investing in 2018
2018 promises federal action that will likely have wide ranging impact for institutional investors. This webinar shares updates from D.C., including what the growing federal deficit may mean for institutional investors, the policy implications resulting from a new Federal Reserve Chairman, what to watch for on the regulatory horizon, and the effects of the 2018 mid-term congressional elections on future legislation. Presenters include Greg Valliere, Political Strategist, Horizon Investments, and Amy Kuntz, National Sales Director, PNC Institutional Asset Management®.
Videos
Hear from the PNC Retirement Solutions team of professionals about our approach to delivering a retirement plan that focuses on your goals.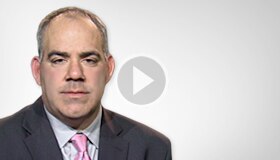 Vested Interest® - Conversions and Enrollment
Learn our approach to creating a plan conversion that's as seamless as possible for both plan sponsors and plan participants.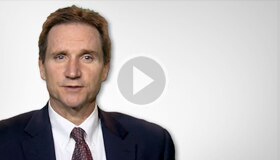 Vested Interest® - Our Approach to Relationship Management
Learn how our Relationship Managers can assist the plan sponsor with plan design, compliance, regulatory updates and investment fund performance review - all for the benefit of the retirement plan and the participants.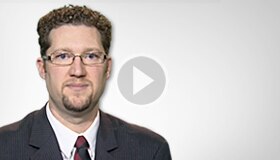 Vested Interest® - The Importance of an Education Strategy
Learn how PNC Retirement Solutions places significant emphasis on educating plan participants so they can be better equipped when making retirement planning decisons.

Upcoming Conferences & Events
Our team will be attending the following conferences and we look forward to engaging our clients and prospects as well as answering any questions you may have about our products and services:

NAPA/ASPPA 401(k) Summit
Plan Sponsor Council of America

PLANSPONSOR National Conference
PLANADVISER National Conference
Spark National Conference
Important Legal Disclosures & Information
The views expressed in the presentation A Washington, DC, Insider's Outlook Institutional Investing in 2018 are those of Gregory Valliere individually and should not be construed to be the position of PNC Bank, National Association or any of its affiliates.  
The PNC Financial Services Group, Inc. ("PNC") uses the marketing name PNC Institutional Asset Management® for the various discretionary and non-discretionary institutional investment activities conducted by PNC Bank, National Association ("PNC Bank"), which is a Member FDIC, and investment management activities conducted by PNC Capital Advisors, LLC, a registered investment adviser ("PNC Capital Advisors"). PNC Bank uses the marketing names PNC Retirement Solutions® and Vested Interest® to provide defined contribution plan services and PNC Institutional Advisory Solutions® to provide discretionary investment management, trustee, and other related services. Standalone custody, escrow, and directed trustee services; FDIC-insured banking products and services; and lending of funds are also provided through PNC Bank. PNC does not provide legal, tax, or accounting advice unless, with respect to tax advice, PNC Bank has entered into a written tax services agreement. PNC does not provide services in any jurisdiction in which it is not authorized to conduct business. PNC Bank is not registered as a municipal advisor under the Dodd-Frank Wall Street Reform and Consumer Protection Act ("Act"). Investment management and related products and services provided to a "municipal entity" or "obligated person" regarding "proceeds of municipal securities" (as such terms are defined in the Act) will be provided by PNC Capital Advisors.

"Vested Interest," "PNC Institutional Asset Management," "PNC Retirement Solutions," and "PNC Institutional Advisory Solutions" are registered service marks of The PNC Financial Services Group, Inc.
Investments: Not FDIC Insured. No Bank Guarantee. May Lose Value.
Important Information about Procedures for Opening a New Account
To help the government fight the funding of terrorism and money laundering activities, Federal law requires all financial institutions to obtain, verify, and record information that identifies each person who opens an account.
What this means for you: When you open an account, we are required by Federal law to ask for your name, street address, date of birth (for natural persons) and other information as required to identify you. This may include a request or requests for confirmatory information such as presentation of your driver's license and/or other document(s).