Investment Spotlight:
What to Consider If Outsourcing Investment Decisions
PNC Retirement Solutions® is pleased to introduce Investment Spotlight, written by Peter Ferrise, Investment Director for PNC Retirement Solutions. Published quarterly as part of Inside Vested Interest, Investment Spotlight will provide plan sponsors with the latest strategies and best practices for investments in defined contribution plans. We invite plan sponsors to review and share these actionable insights and resources.
The responsibility for a plan's investments is a serious one. It involves making complex decisions that can affect the future retirement security of plan participants and has consequences that may result in personal liability.
It's no wonder then that many plan fiduciaries look to outsource this critically important investment decision-making role.
As tempting as it may be to transfer this responsibility (and its attendant risks) to a third party, there are important considerations that must be weighed.
The Advantages of Outsourcing Investment Decisions
Outsourcing plan investment decisions may offer a number of valuable advantages to the plan sponsor, including:
1. Access to Expertise: Few companies have the requisite expertise or technology to fully evaluate investment alternatives. And, why should they? Their core competency resides with the products or services they sell in the marketplace. An outside service provider can bring a level of expertise, process, and technology to investment decisions that few plan sponsors can match with internal resources.
2. Ability to Focus on Core Business: Hiring an outside investment expert can save companies from having to devote financial and human resources to perform this function, relieving them from the distractions of managing investment responsibilities and allowing them to focus on their core business activities.
3. Improved Outcomes: Using an outside investment expert may result in better investment processes and improved documentation, both of which are cornerstones of managing fiduciary risk and improving investment outcomes.
4. Lower Fiduciary Risk: Fiduciary risks may be reduced through improved plan administration and compliance processes related to investment selection and monitoring.
5. Economies of Scale: An outside investment provider may provide a plan with access to investment opportunities or lower cost investment alternatives that might not otherwise be available to it. This can be an extremely valuable advantage given that plan fees have become a flashpoint for civil liability lawsuits.
The Disadvantages of Outsourcing Investment Decisions
As compelling as the above advantages may be, it is important that plan sponsors weigh them against some possible disadvantages.
1. Cost: There are costs associated with outsourcing the investment decision-making function, not least of which include the potential displacement of current employees who are performing the investment selection and monitoring function. These costs should be weighed against the cost of performing this role internally.
2. Loss of Control: Depending upon the third party provider, a plan sponsor may lose some flexibility over the changes that can be effected and the speed with which they can be made. Should dissatisfaction arise with the provider, it may be more difficult to switch providers or revert back to in-house control.
3. Ongoing Monitoring Remains: A plan fiduciary will still need to exercise the proper monitoring of the outside provider's work product.
4. Fiduciary Risk is not Eliminated: While the plan's investment fiduciary is not usually liable for an outside provider's acts or omissions (provided they prudently appoint and monitor the provider), not all instances of fiduciary responsibilities and potential liability will disappear.
To learn more about the potential advantages and disadvantages of outsourcing investment decisions, along with the key questions you should be asking of any candidate investment provider, we welcome you to view this webinar replay, Weighing the Pros and Cons of Outsourcing Investment Decisions.
Past Investment Spotlights: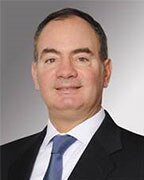 Peter Ferrise
Investment Director
Inside Vested Interest®
---
To Subscribe

Important Legal Disclosures and Information
The material presented in this newsletter is of a general nature and does not constitute the provision by PNC of investment, legal, tax, or accounting advice to any person, or a recommendation to buy or sell any security or adopt any investment strategy. Opinions expressed herein are subject to change without notice. The information was obtained from sources deemed reliable. Such information is not guaranteed as to its accuracy.
The PNC Financial Services Group, Inc. ("PNC") uses the marketing name PNC Institutional Asset Management® for the various discretionary and non-discretionary institutional investment activities conducted through PNC Bank, National Association ("PNC Bank), which is a Member FDIC, and through PNC's subsidiary PNC Capital Advisors, LLC, a registered investment adviser ("PNC Capital Advisors"). PNC Bank uses the marketing names PNC Retirement Solutions® and Vested Interest® to provide defined contribution plan services and PNC Institutional Advisory Solutions® to provide discretionary investment management, trustee, and other related services. Standalone custody, escrow, and directed trustee services; FDIC-insured banking products and services; and lending of funds are also provided through PNC Bank. PNC does not provide legal, tax, or accounting advice unless, with respect to tax advice, PNC Bank has entered into a written tax services agreement. PNC does not provide services in any jurisdiction in which it is not authorized to conduct business. PNC Bank is not registered as a municipal advisor under the Dodd-Frank Wall Street Reform and Consumer Protection Act ("Act"). Investment management and related products and services provided to a "municipal entity" or "obligated person" regarding "proceeds of municipal securities" (as such terms are defined in the Act) will be provided by PNC Capital Advisors.
"Vested Interest," "PNC Institutional Asset Management," "PNC Retirement Solutions," and "PNC Institutional Advisory Solutions" are registered service marks of The PNC Financial Services Group, Inc.
Investments: Not FDIC Insured. No Bank Guarantee. May Lose Value.