Investment Spotlight: Stable Value Funds
PNC Retirement Solutions® is pleased to introduce Investment Spotlight, written by Peter Ferrise, Investment Director for PNC Retirement Solutions. Published quarterly as part of Inside Vested Interest, Investment Spotlight will provide plan sponsors with the latest strategies and best practices for investments in defined contribution plans. We invite plan sponsors to review and share these actionable insights and resources.
A Low-Risk Investment Option for Defined Contribution Plans
Defined Contribution (DC) plans have traditionally offered money market funds as a low-risk, principal-preservation option in their investment lineup. However, changes in the U.S. regulatory environment and low interest rates have prompted some plan sponsors to offer stable value funds as an alternative low-risk investment option. Currently, stable value funds are offered in slightly more than 50% of all DC plans and represent just over 10% of all plan assets. Plan sponsors choosing which low-risk investment option to include in their lineup would benefit from a holistic comparison of money market funds and stable value funds.
Stable value funds, which are available only within DC plans, invest in a diversified portfolio of high-quality, short and intermediate term fixed income securities through the use of investment contracts. Their objective is to generate a stable yield while preserving investor principal by being "wrapped" with insurance contracts to guarantee a minimum return. Thus, the value of an individual participant's account in a stable value fund is protected against loss of principal. So, while the value of the investments in a stable value fund can fluctuate on a daily basis, a participant is guaranteed to transact at "book value" by virtue of the fund's insurance purchase. Money market funds do not have the advantage of being "wrapped" and are therefore not backed by any insurance policies. However, they are generally equally or more secure when compared to stable value funds as their underlying investments are in large part made up of U.S. government securities.
Money market funds are designed to provide maximum liquidity to investors, as evidenced by the fact that the Securities Exchange Commission (SEC) requires all money market funds to hold at least (1) 30% of their total assets in securities that can be converted to cash within five business days AND (2) 10% of their total assets in securities that can be converted to cash within one business day.
Stable value funds typically are offered within a bank collective investment trust (CIT) structure wherein the CIT is managed on behalf of multiple DC plans that are pooled together. As such, stable value funds are not subject to SEC regulation. Many stable value funds impose a 12-month waiting period on plans that wish to terminate participation in the fund; however, transactions by individual plan participants are not restricted.
Stable value funds can invest in bonds with longer maturities than other low-risk investment options such as money market funds. Because of their ability to invest in these longer duration securities of slightly less credit quality, stable value funds have outperformed money market funds on average by 150-200 basis points (1.50%-2.00%) net of fees annually over the past 20 years. Maybe even more impressive is the fact that stable value funds have managed to produce these superior returns while experiencing slightly less volatility, as evidenced by their annual standard deviation of 0.51% vs. 0.65%[1] for money market funds. The performance difference between stable value funds and money market funds may lessen if and when the Federal Reserve begins to increase interest rates at a more rapid pace. Note, however, that in each of the past three Fed tightening cycles, stable value fund returns continued to outpace money market fund returns.[2]
Money market funds may be slightly safer and benefit from superior liquidity, but stable value funds are not far behind in either category. In terms of growth, stable value funds have clearly outperformed money market funds, so much so that we believe they are the more attractive low-risk investment option when viewed holistically.
There are certainly features of stable value funds which plan sponsors need to consider before adding them to their DC plan, including:
Whether there are any competing fund rules that may restrict participants' ability to exchange from a stable value fund directly to other similar investment options,
The length of time in advance notice is required for plan-level transactions, and
The financial condition of the wrap (insurance) provider(s).
However, upon completion of this due diligence, sponsors may find that stable value funds offer them an attractive combination of characteristics including principal protection, superior investment returns, and relatively low volatility.
If you have questions about your plan's lineup, please contact your Account Manager.
Past Investment Spotlights: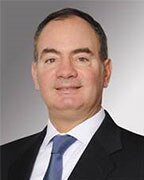 Peter Ferrise
Investment Director
Inside Vested Interest®
---
To Subscribe

Important Legal Disclosures and Information
1. "Stable Value vs. Money Market Funds – Common Objective, Different Approach", Galliard Capital Management, Inc. (2016)
2. "Stable Value – Now May Be a Good Time to Consider (or Reconsider)", T. Rowe Price (2016)
The material presented in this newsletter is of a general nature and does not constitute the provision by PNC of investment, legal, tax, or accounting advice to any person, or a recommendation to buy or sell any security or adopt any investment strategy. Opinions expressed herein are subject to change without notice. The information was obtained from sources deemed reliable. Such information is not guaranteed as to its accuracy.
The PNC Financial Services Group, Inc. ("PNC") uses the marketing name PNC Institutional Asset Management® for the various discretionary and non-discretionary institutional investment activities conducted through PNC Bank, National Association ("PNC Bank), which is a Member FDIC, and through PNC's subsidiary PNC Capital Advisors, LLC, a registered investment adviser ("PNC Capital Advisors"). PNC Bank uses the marketing names PNC Retirement Solutions® and Vested Interest® to provide defined contribution plan services and PNC Institutional Advisory Solutions® to provide discretionary investment management, trustee, and other related services. Standalone custody, escrow, and directed trustee services; FDIC-insured banking products and services; and lending of funds are also provided through PNC Bank. PNC does not provide legal, tax, or accounting advice unless, with respect to tax advice, PNC Bank has entered into a written tax services agreement. PNC does not provide services in any jurisdiction in which it is not authorized to conduct business. PNC Bank is not registered as a municipal advisor under the Dodd-Frank Wall Street Reform and Consumer Protection Act ("Act"). Investment management and related products and services provided to a "municipal entity" or "obligated person" regarding "proceeds of municipal securities" (as such terms are defined in the Act) will be provided by PNC Capital Advisors.
"Vested Interest," "PNC Institutional Asset Management," "PNC Retirement Solutions," and "PNC Institutional Advisory Solutions" are registered service marks of The PNC Financial Services Group, Inc.
Investments: Not FDIC Insured. No Bank Guarantee. May Lose Value.