How to Choose a Target Date Fund
"To" Versus "Through"
As Target Date Fund (TDF) demand has grown, so has supply. With the abundance of TDF suite options now being provided by fund companies, plan sponsors need to have a clear understanding of which type of TDF suite may best suit their plan and its participants.
The most common distinction between competing TDF suites is a comparison of their glide path – or the length/velocity of the downward shift in the TDF's allocation to equity investments. There are two types of glide paths named for their distinct philosophies pertaining to what takes place once the target date is reached. Under a "to" strategy, the asset allocation glide path freezes once it gets to the target date. Under a "through" strategy, the glide path continues through the target date for another 10-25 years.
So, when choosing a TDF, it is important for plan sponsors to decide whether a "to" glide path strategy or a "through" glide path strategy is more appropriate. One strategy is not obviously better than the other – in fact, in terms of popularity, there is a nearly even split between plans offering TDFs that employ a "to" glide path and TDFs that employ a "through" glide path. While the choice between a "to" or a "through" glide path strategy can be quite nuanced, we believe there are two primary considerations when deciding between them:
Examine the tradeoff between longevity risk and market risk.

Longevity risk refers to the risk of a participant outliving their retirement assets. Market risk pertains to the risk of loss associated with investing in sometimes volatile financial markets.

"To" TDFs tend to carry more longevity risk because as the retirement assets are presumed to build only up to the target date, they are more likely to be depleted over time and less market risk because they have a lower equity exposure.

"Through" TDFs tend to exhibit less longevity risk because they can be more effective at achieving greater capital appreciation, even during retirement, and more market risk because assets remain in investments that are more vulnerable to fluctuating values.


Study the pre-retirement goal of the investment while factoring in participant objectives.

"To" funds are useful when the goal is to meet a set retirement income. They are often more appropriate for participants who expect to be more dependent upon their retirement plan assets, possibly because they will not have other sources of income during that time.

"Through" funds are generally focused on achieving the highest possible pre-retirement balance. They would better suit participants who expect to have more available sources of liquidity for living expenses in retirement.
Once plan sponsors consider these issues, they will be better positioned to determine which TDF glide path strategy is best for their plan. However, they must remember that even TDFs with the same style can be significantly different. For this reason, when deciding on an appropriate strategy, plan sponsors may be well served to also consider important factors such as TDF architecture (open vs. proprietary), risk management, and sub-asset class exposures.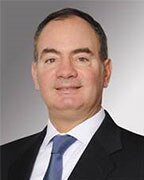 Peter Ferrise
Investment Director
Inside Vested Interest®
---
To Subscribe

Important Legal Disclosures and Information
The material presented in this newsletter is of a general nature and does not constitute the provision by PNC of investment, legal, tax, or accounting advice to any person, or a recommendation to buy or sell any security or adopt any investment strategy. Opinions expressed herein are subject to change without notice. The information was obtained from sources deemed reliable. Such information is not guaranteed as to its accuracy.
The PNC Financial Services Group, Inc. ("PNC") uses the marketing name PNC Institutional Asset Management® for the various discretionary and non-discretionary institutional investment activities conducted through PNC Bank, National Association ("PNC Bank), which is a Member FDIC, and through PNC's subsidiary PNC Capital Advisors, LLC, a registered investment adviser ("PNC Capital Advisors"). PNC Bank uses the marketing names PNC Retirement Solutions® and Vested Interest® to provide defined contribution plan services and PNC Institutional Advisory Solutions® to provide discretionary investment management, trustee, and other related services. Standalone custody, escrow, and directed trustee services; FDIC-insured banking products and services; and lending of funds are also provided through PNC Bank. PNC does not provide legal, tax, or accounting advice unless, with respect to tax advice, PNC Bank has entered into a written tax services agreement. PNC does not provide services in any jurisdiction in which it is not authorized to conduct business. PNC Bank is not registered as a municipal advisor under the Dodd-Frank Wall Street Reform and Consumer Protection Act ("Act"). Investment management and related products and services provided to a "municipal entity" or "obligated person" regarding "proceeds of municipal securities" (as such terms are defined in the Act) will be provided by PNC Capital Advisors.
"Vested Interest," "PNC Institutional Asset Management," "PNC Retirement Solutions," and "PNC Institutional Advisory Solutions" are registered service marks of The PNC Financial Services Group, Inc.
Investments: Not FDIC Insured. No Bank Guarantee. May Lose Value.