Toggle nav
Login
Sign on to Online Banking
Sign on to another service:
---
Personal and Small Business:
---
Personal and Small Business:
---
Corporate and Institutional:
In-Country Bank Account Support
Support for Banking Relationships around the Globe
Your company's vision for growth may take you far beyond the United States. Establishing solid banking relationships in the countries where you do business can simplify your international transactions.
PNC offers two service models to establish in-country accounts outside the United States to support your businesses' cash management needs.
PNC Gateway Direct Service
Through a network of key banks located in several European countries and in parts of Latin America, Asia and Africa, PNC's Gateway Direct service can help you secure international branch banking services.
Gateway Direct offers a streamlined account opening process. Our International Sales Associate (ISA) team serves as the intermediary between you and the Gateway Direct bank where you are opening an account, helping you understand the bank's process and complete the documentation.

PNC Gateway Referral Service
PNC also offers a referral service to connect you to a correspondent banking network that comprises more than 1,000 relationships in 150 countries. PNC can help to facilitate introductions to a correspondent bank that can meet your local banking needs outside the U.S. (Subject to foreign bank acceptance.)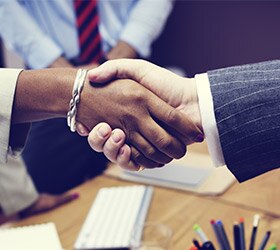 PNC's team of international banking experts can provide strategic advice and creative ideas to help your business take advantage of opportunities around the world.
Manage International Cash Flow through PINACLE®
PINACLE, PNC's top-rated corporate online and mobile banking portal, can help you streamline your international cash flow management. With a single sign-on, you can initiate payments, access account reporting and view USD-equivalent balances for foreign currency accounts. You can also initiate funds transfer requests for accounts held at foreign banks, manage your foreign exchange transactions and access international trade services to reduce payment and collection risks. Learn More »
Important Legal Disclosures & Information
PNC and PINACLE are registered marks of The PNC Financial Services Group, Inc.("PNC")
Bank deposit, treasury management and lending products and services, and investment and wealth management, and fiduciary services are provided by PNC Bank, National Association, a wholly-owned subsidiary of PNC and Member FDIC.
GET IN TOUCH

Join Us

Be part of our inclusive culture that strives for excellence and rewards talent.

Visit PNC Careers »
The PNC Financial Services Group, Inc. All rights reserved.