Toggle nav
Login
Sign on to Online Banking
---
Personal and Small Business:
---
Personal and Small Business:
---
Corporate and Institutional:
Events from Hurricane Harvey to the multi-year drought in California have highlighted just how important a risk water is in the U.S., as well as in other markets around the world.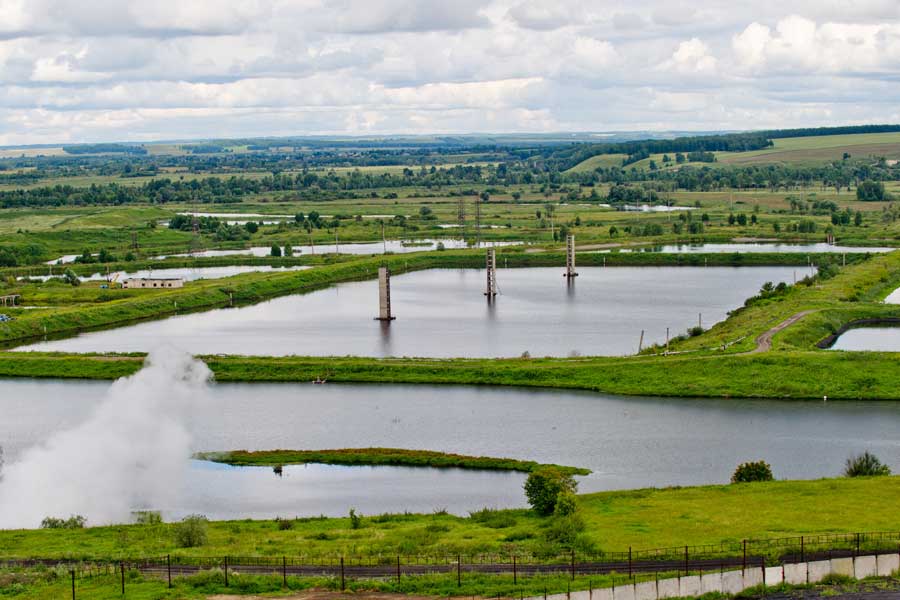 The Climate Reality Project suggests that Los Angeles, Salt Lake City and Miami are among the American cities most at risk [1]. Each highlights a particular aspect of the risk of water shortages.
Los Angeles
Los Angeles relies largely on rainfall and snowpack in the surrounding mountains for its water, both of which were hard hit by the multi-year Californian drought that started in 2014.
As the drought continued, residents were ordered to cut their water consumption by a quarter in 2015. The growing number of wildfires around the city is exacerbating the situation.
Salt Lake City
Salt Lake City is likely to see flows into the lake that gives the city its name reduce because of climate change.
"For every degree Fahrenheit of warming in the Salt Lake City region, the flow of nearby streams could decrease by an average of 3.8% annually," according to a recent report by the Western Water Assessment.
Making matters even worse, rivers that flow into the Great Salt Lake – and that could be an alternative source of water to the city – are headed in the same direction," says the Climate Reality Project.
An estimated doubling in the city's population by 2050 will exacerbate the situation.
Miami
Miami is also threatened, despite its plentiful rainwater, lakes and groundwater, because as sea levels rise, seawater is increasingly contaminating freshwater supplies.
Other cities, including Denver, Las Vegas, Phoenix, Tucson, and El Paso, are predicted to become increasingly water stressed in the future [2].
How Water Impacts Business Decisions
The impact of water shortages on residents grabs the headlines, but they can hit businesses hard, too.
The business risks associated with water generally fall into three categories, says the CEO Water Mandate [4]:
Physical – Not having enough clean and affordable water when and where you need it, to run your factories and business.
Regulatory – Current and future laws and regulations that affect the availability and price of water.
Reputational – The positive or negative brand impact that stems from how your business uses and manages water.
Water suppliers, power generators and agricultural groups are the sectors likely to be most directly affected, but companies in sectors, including food, beverage, energy, semiconductors and construction, all rely on a secure and plentiful supply of water to do business.
A report last year from Global Canopy showed that droughts can significantly impact banks' loan portfolios – and therefore, the companies they lend to – often in unexpected ways [5].
Its Drought Stress Testing Tool "reveals that extreme droughts could increase loan defaults 10-fold for institutions with specific portfolios that are most exposed to drought risks".
Portfolios that appear diversified can have highly correlated water risks if the businesses in them are located in the same watershed, while companies far from the site of a drought can be indirectly affected – in a scenario where a severe two-year drought hits the U.S. east and west coasts, the revenues of oil and gas companies in Texas fell because demand fell in the drought-hit areas.
So how should companies go about making their operations resilient to water risks?
In a webinar organized by the sustainable investment network Ceres, Marc Robert, chief operating officer at investment firm Water Asset Management, said companies need to consider water issues in any investment decision [6].
Water is inherently local, so companies need to be aware of the supply situation in their local area – however, this must be at the level of the water catchment area, which often transcends city or state boundaries.
Monika Feynman, director of investor engagement on water at Ceres, added that issues to examine include the financial health of water providers, how water is allocated and any plans to manage increasing demand for water.
Companies also need to prepare for increasing competition for water – businesses can lose their "social license to operate" if they are perceived to be using more than their fair share of water. Coca Cola and Pepsico suffered a boycott in India in 2017 because they were thought to be over-exploiting groundwater reserves [7].
PwC says companies must identify and understand how water-related risks will impact their operations and growth strategies; reduce and better manage usage as water enters and leaves their operations; and collaborate with the right partners for sustainable resilience to water issues.
Cape Town, which has averted its "Day Zero" for now, illustrates how events can overtake even a sound business strategy very quickly. The city cut water consumption by limiting daily consumption to 50 liters per person (against an average in California of 321 liters) and by reclaiming water allocated to agriculture [8].
Deloitte says businesses must:
Expect the unexpected by planning for a wide range of scenarios, from droughts to floods to both.
Scrutinize risk across the entire supply chain – even if your own operations are water secure, what about your suppliers? Or their suppliers? Many companies source supplies from China, for example, but the Financial Times reports that while 80% of the country's water resources are in the south of the country, 46% of its industry is in the water-stressed north [9].
Strive for transparency. Problems that are acknowledged can be actively managed and treated, while those that remain hidden are more likely to fester into business-threatening wounds.
Water is a hidden risk for many companies that should not be ignored.
---
Know How Water Impacts Your Business
Let PNC help you learn how water could pose risks to your business by bringing ideas, insights and solutions to you.
Important Legal Disclosures & Information
This article was prepared for general information purposes only and is not intended as legal, tax or accounting advice or as a recommendation to engage in any specific transaction, including with respect to any securities of PNC, and does not purport to be comprehensive. Under no circumstances should any information contained in this article be used or considered as an offer or commitment, or a solicitation of an offer or commitment, to participate in any particular transaction or strategy. Any reliance upon any such information is solely and exclusively at your own risk. Please consult your own counsel, accountant or other advisor regarding your specific situation. Neither PNC Bank nor any other subsidiary of The PNC Financial Services Group, Inc. will be responsible for any consequences of reliance upon any opinion or statement contained here, or any omission. The opinions expressed in this article are not necessarily the opinions of PNC Bank or any of its affiliates, directors, officers or employees.