Toggle nav
Login
Sign on to Online Banking
---
Personal and Small Business:
---
Personal and Small Business:
---
Corporate and Institutional:
More than ever, banks in the United States are faced with abundant challenges and opportunities that have tinges of the old with new twists:
Changing customer demographics and preferences
Greater competition between each other and from fast-moving fintech companies
Digital and mobile technology innovations
A regulatory environment replete with regulations and de-regulations
A prolonged cycle of economic expansion with a blurry outlook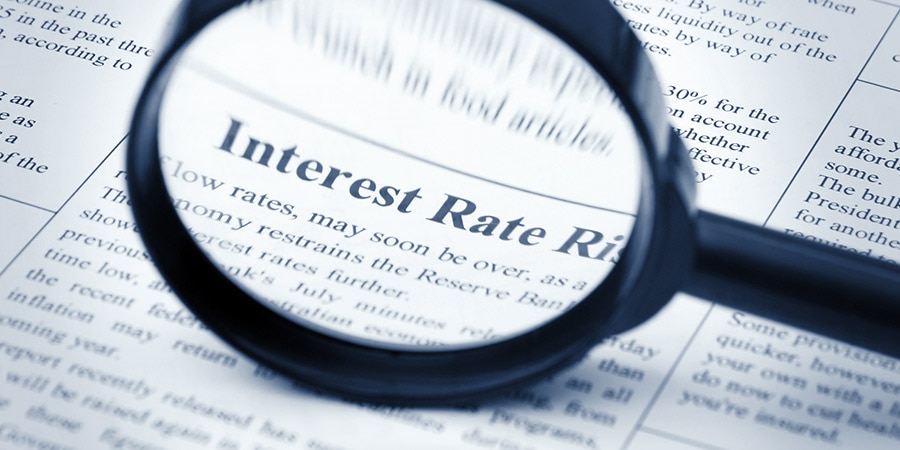 The good news is that a time-honored tenet of the business of banking still holds true: no bank operates alone in a highly interdependent industry.
Interest Rate Increases

The Federal Reserve Open Market Committee has raised its target benchmark rate seven times since 2015. The target rate has been, raised twice so far in 2018, from a target range of 0% - 0.25% to a target of 1.75% to - 2% as of June 13, 2018, a net increase of 1.75%. For the remainder of 2018, PNC's economists expect another quarter of a percentage point increase at the FOMC's meeting on September 26.[1] An additional rate hike is expected in December.
As we get deeper into the Fed's tightening cycle, banks have less ability to "lag" their retail deposit rates and face compression on Net Interest Margins (NIMs) to the extent that yields on liabilities now start rising faster than yields on earning assets. U.S. commercial banks' average net interest margin rose only slightly from 3.07% in 2015 to 3.32% as reported by all FDIC-insured institutions in the first quarter of 2018.[2]
This situation can be compared to 2004 to 2006, when the FOMC imposed 10 quarterly rate hikes of 25 basis points. During that period, average, interest-bearing assets moved up 57 basis points, while the average rate paid on interest-bearing liabilities rose by 100 basis points.[3]
Pressure on Community Banks

For community banks, which generally have higher yielding assets but also higher cost of funds, the pressure to defend and grow margins through a rate hike cycle is more acute. Net interest income accounts for more than 80% of community banks' net operating revenue, compared to two-thirds of revenue at non-community banks.[4]
An optimal mix of liability-side deposit and wholesale funding sources, effective use of interest rate risk management tools, and smart portfolio management strategies are always imperatives for banks, but especially so in the current cycle when prevailing conditions create an industry treading familiar yet somewhat new terrain.
Balance Sheet Opportunities & Solutions
Assets
Liabilities

For banks' investment portfolios, a flat yield curve suggests lower long-term spreads on medium to longer term new investments, while higher interest rates could erode the value of longer-duration securities. Credit spreads on loans are tightening as competition heats up from bank and non-bank lenders.

Loan-to-deposit ratios have been edging up in the last few quarters as loan demand continues to outpace deposit growth.
Deposit betas continued to rise from 19.6% in the full year 2017 to 30% in the year ended March 31, 2018[5] as banks tightly compete for deposits from customers who are more informed and more mobile.
For banks reliant on wholesale funding, cost of funds will continue to increase alongside spiking rates at the shorter end of the curve.

Raising Funding
Challenges for banks today include raising funding at the lowest marginal cost, diversifying sources, and creating more on-balance-sheet liquidity. While bankers are familiar with traditional deposit strategies such as CD specials and money market specials, not all are aware of the opportunities in brokered funding and correspondent bank relationships. PNC offers:
Brokered CDs: Work with PNC and Incapital® Brokered CD to raise brokered deposit funding at competitive rates for short to medium term maturities.
Debt capital raising solutions, financing and credit support to its financial institution clients.
Portfolio review, using BlackRock® Analytics' AnSer in reviewing a portfolio to determine securities to sell to generate liquidity.
Liquidity & Investment Support
With the implementation of new hedge accounting rules, which make it easier to hedge certain assets and liabilities,[6] liquidity and investments can be managed more deftly today. In the wake of the financial crisis, regulators increasingly scrutinize on-balance-sheet liquidity as provided via the investment portfolio.
PNC offers hedge accounting support, investment performance analysis including liquidity review and liquidity/investment enhancements:
Fixed income strategies can improve the liquidity profile of the investment portfolio, including opportunities available with the adoption of FASB's new hedge accounting rule.[7]
PNCCM offers a liquidity portal with multi-manager options to money market government, treasury, and prime money market mutual funds.
PNC Bank's Institutional CD and Accelerated Maturity Option CDs can also be an attractive solution.
Interest Rate Risk Management
Your bank models your asset/liability position and risk exposures, from which point it can overlay potential derivatives-based interest rate risk management strategies. PNC's Financial Institutions Group (FIG) Derivatives Product Group can help with:
Deposit hedge for liability-sensitive balance sheets: swap indexed floating rate deposits to fixed
FHLB funding hedge for liability-sensitive balance sheets: swap against a rolling stream of short-term FHLB advances to create longer term funding at rates below term advances
Callable Brokered CD Hedge: swap fixed-rate CD funding back to floating typically at a sub-LIBOR funding rate.
With regard to these and other strategies, PNC provides competitive trade execution, strategic analysis for A/L modeling and hedge accounting support including designation at inception, on-going effectiveness testing as well as G/L reporting.
Visit us online to discover how our dedicated team of experts can help support your growth at pnc.com/fig.
For More Information

When you work with PNC, you will have a dedicated relationship team that is driven to provide solutions — not just products.
Important Legal Disclosures & Information
This article was prepared for general information purposes only and is not intended as legal, tax or accounting advice or as a recommendation to engage in any specific transaction, including with respect to any securities of PNC, and does not purport to be comprehensive. Under no circumstances should any information contained in this article be used or considered as an offer or commitment, or a solicitation of an offer or commitment, to participate in any particular transaction or strategy. Any reliance upon any such information is solely and exclusively at your own risk. Please consult your own counsel, accountant or other advisor regarding your specific situation. Neither PNC Bank nor any other subsidiary of The PNC Financial Services Group, Inc. will be responsible for any consequences of reliance upon any opinion or statement contained here, or any omission. The opinions expressed in this article are not necessarily the opinions of PNC Bank or any of its affiliates, directors, officers or employees.
[1] PNC's Economic Report August 1, 2018: https://www.pnc.com/content/dam/pnccom/pdf/aboutpnc/EconomicReports/Economic%20Reports/2018/FOMC_080118.pdf
[2] Source: FDIC Quarterly, Quarterly Banking Profile, 2018 Volume 12, Number 2, Table I-A. Selected Indicators All FDIC-insured institutions.
[3] Federal Reserve Bulletin Profits and Balance Sheet Developments at U.S. Commercial Banks in 2005
[4] FDIC Community Banking Study December 2012
[5] S&P Global Research & Analysis: Deposit betas separating haves from have-nots among US banks.
[6] Accounting Standards Update 2017-12; Derivatives and Hedging (Topic 815) Targeted Improvements to Accounting for Hedging

[7] Reclassifying hedgeable securities from HTM to AFS and evaluating sale, hedge, or bond swaps to improve liquidity. BlackRock Portfolio review of the liquidity of all positions in the investment portfolio.