Toggle nav
Login
Sign on to Online Banking
---
Personal and Small Business:
---
Personal and Small Business:
---
Corporate and Institutional:
Payment Solutions News | Quick Tips

Key Considerations for Expanding into International Markets 
---
Expanding into international markets can be—and has been—an excellent opportunity for many businesses. Part of the secret to success is to make sure the decision is strategically based, and that the potential strengths and challenges of such an undertaking have been carefully assessed. Here are some important areas to consider.
Conduct due diligence to assess whether expansion is right for your company.
Size the likely opportunity for your product or service in specific countries or regions
Profile the business environment in your target markets to ascertain the business culture, infrastructure, legal and regulatory environment, language(s) spoken, etc.
Assess the level of in-country competition
Research the internationalization efforts of your key competitors in the U.S.
Create an internationalization plan.
Incorporate a detailed SWOT analysis to identify potential strengths, weaknesses, opportunities, and threats
Establish a dedicated in-house team with the requisite international experience and expertise to add immediate value to the company's efforts
Secure and promote senior executive support for your internationalization expansion
Create an initial expansion path starting with more familiar markets (e.g., those that are geographically close or share common languages or business practices)
Evaluate the optimal level of investment to reach different markets, e.g., through exporting, joint venture or other partnerships, or through acquisition of in-market assets
Determine the desired distribution network for your products and services, e.g., developing a relationship with in-market distributors or by acquiring/building your own distribution assets.
Establish a multi-year plan, with annual, measureable milestones
Leverage information from key centers of influence.
Take advantage of the variety of information available from trade promotion organizations (in the U.S. or in overseas markets), industry associations, channel partners, and chambers of commerce
Reach out to your financial services provider for guidance. Your PNC account management team has extensive experience and expertise in providing solutions for clients' international payments needs.
Go International with PNC
Explore international cash management options, global economic trends, and more via PNC's "Go International" portal
Ask your relationship manager about the Country Profile Reports developed by the Association for Financial Professionals with details on 30 countries, including local payment and cash management information. These country profiles are also available to PNC clients using our PINACLE commercial banking portal.
Avoid errors and delays by incorporating our Best Practices in International Payments, including general payment instructions, understanding local rules, tax implications and using local currency.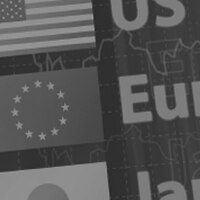 Subscribe
Receive each issue of Payment Solutions News in your email inbox.
---
Contact Us
Talk to your Treasury Management Officer today for valuable insight.
---
Important Legal Disclosures & Information
This Payments Solution News was prepared for general information purposes and is not intended as legal, tax or accounting advice or as recommendations to engage in any specific transaction, and does not purport to be comprehensive. Under no circumstances should any information contained in this newsletter be used or considered as an offer or commitment, or a solicitation of an offer or commitment, to participate in any particular transaction or strategy. Any reliance upon any such information is solely and exclusively at your own risk. Please consult your own counsel, accountant or other advisor regarding your specific situation. Neither PNC Bank nor any other subsidiary of The PNC Financial Services Group, Inc. ("PNC") will be responsible for any consequences of reliance upon any opinion or statement contained here, or any omission.
PNC and PINACLE® are registered marks of The PNC Financial Services Group, Inc. All other trademarks are the property of their respective owners.
Bank deposit, treasury management and lending products and services are provided by PNC Bank, National Association, a wholly owned subsidiary of PNC and Member FDIC.
Lending and leasing products and services, including card services and merchant services, as well as certain other banking products and services, require credit approval.