Toggle nav
Login
Sign on to Online Banking
---
Personal and Small Business:
---
Personal and Small Business:
---
Corporate and Institutional:
Payment Solutions News | Product Spotlight
New Commercial Payment Options
---
Over the past year, PNC has introduced new commercial payment options, which have resulted from our ownership stakes in consortia like The Clearing House (Real-Time Payments) and Early Warning Services (ePayments), as well as being part of the industry initiative to introduce and support Same-Day ACH.
Real-Time Payments
The Real-Time Payments network (RTP®), operated by The Clearing House, is the first new payments network in the U.S. in 40 years. PNC, along with other early-adopter banks, went live on the network last November.
RTP will support faster and more intelligent payment solutions. The RTP network generally allows participants to instantly send and receive funds 24x7x365, with immediate funds availability and payment confirmation. In addition to the payment, RTP enables messaging capabilities that allow a two-way dialogue between the sender and receiver, as well as the ability to include payment details and remittance information. Other key attributes include:
Payments are credits only and initially will have a maximum threshold of $25,000 per payment.
Payments are final and irrevocable.
A Request for Payment message allows a sender to initiate a request to a payer for payment. (The receiver of a Request for Payment makes the decision to accept and pay.)
Real-Time Payments can replace cash and checks and facilitate immediate payment needs at any time. The ability to include extensive payment or invoice details that travel with the payment allows for seamless reconcilement. Messaging capabilities can be utilized for your specific business needs.
PNC now has the capability to receive RTP transactions and has integrated RTP credits into our Treasury Management Receivables reporting services, allowing clients to seamlessly update their receivables with RTP payment activity.
As participation grows in 2018 with more financial institutions joining the network, PNC will extend our capabilities to include RTP origination through PINACLE or direct connection, as well as introduce additional value-add RTP messages.
Tokenized Business-to-Consumer Payments via Zelle
In January 2017, PNC introduced ePayments, a cost-effective business-to-consumer payment service. ePayments enables electronic payment initiation to consumers via email or text message without having to obtain or maintain customer bank account information. This electronic payment method allows payees an opportunity to select how they want to get paid, while reducing the cost associated with checks.
ePayments is a useful option for a range of Business to Consumer (B2C) payments, including claim payments, consumer refunds, expense reimbursements, pre-travel per diems, and a host of other consumer-driven payment scenarios.
Key benefits include:
| | |
| --- | --- |
| Increased Payment Security | No bank information is shared within the transaction, collected or maintained by the payer. |
| Faster Funds | Funds can be available to Zelle-enrolled payees within minutes of payment origination. |
| Reduced Costs | Reduce and/or eliminate expensive check disbursements. |
PNC has also set up an ePayments module in PINACLE to help our clients manage their business-to-consumer payments. Since its launch, PNC has enhanced ePayments functionality, including adding capabilities for payments to dual payees, PINACLE mobile for payment initiation, and the ability to push payments instantly to a Visa or Mastercard debit card. Future enhancements for 2018 include a payee directory, new reports and additional tools for managing payment authorization and reconciliation.
Same-Day ACH
The launch of Same-Day ACH has created a faster option for low value ACH payments which traditionally were settled within 1 to 2 business days. Introduced in 2016 with credit origination followed by debit origination in September 2017, Same-Day ACH transactions can be initiated and made available to the receiver by the end of the same business day.
Same-Day ACH accelerates the payment cycle for time sensitive business, consumer and government payments. Common use cases are payroll contingency, insurance claim payments, utility payments, and e-commerce payments. Same-Day ACH continues to realize steady growth with 10 million same-day transactions with a value of more than $9 billion processed through the ACH network in October 2017 (as reported by NACHA).
PNC is one of the largest ACH processors[1] and provides a full range of ACH services including Same-Day ACH.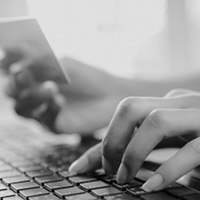 Subscribe
Receive each issue of Payment Solutions News in your email inbox.
---
Contact Us
Talk to your Treasury Management Officer today for valuable insight.
---
For more information about the benefits of Real-Time Payments, check out our video ("Real-Time Payments: More than Speed") or contact your Treasury Management Officer (TMO) to discuss how RTP can benefit your business.
Important Legal Disclosures & Information
PNC was the 4th largest receiver and 6th largest originator of ACH payments in 2016 (NACHA)
This Payments Solution News was prepared for general information purposes and is not intended as legal, tax or accounting advice or as recommendations to engage in any specific transaction, and does not purport to be comprehensive. Under no circumstances should any information contained in this newsletter be used or considered as an offer or commitment, or a solicitation of an offer or commitment, to participate in any particular transaction or strategy. Any reliance upon any such information is solely and exclusively at your own risk. Please consult your own counsel, accountant or other advisor regarding your specific situation. Neither PNC Bank nor any other subsidiary of The PNC Financial Services Group, Inc. ("PNC") will be responsible for any consequences of reliance upon any opinion or statement contained here, or any omission.
PNC and PINACLE® are registered marks of The PNC Financial Services Group, Inc. All other trademarks are the property of their respective owners.
EMV is a registered trademark in the U.S. and other countries, and is an unregistered trademark in other countries, owned by EMVCo.
RTP® is a registered trademark of The Clearing House Payments Company LLC.
Visa and Visa IntelliLink® are registered trademarks of Visa International Service Association and used under license.
Mastercard is a registered trademark of Mastercard International Incorporated.
Android, Android Pay, and the Android Logo are trademarks of Google Inc.
Apple Pay® is a registered trademark of Apple Inc.
Samsung, Samsung Pay, Galaxy S (and other device names) and Samsung Knox are trademarks or registered trademarks of Samsung Electronics Co., Ltd. Other company and product names mentioned may be trademarks of their respective owners. Samsung Pay is available on select Samsung devices.
Zelle® is a registered trademark of Early Warning Services, LLC.
BillerIQ is a trademark of Transactis, Inc.
HighRadius is a trademark and brand of High Radius Corporation.
PNC does not charge a fee for the Mobile Banking service. However, a supported mobile device is needed to use Mobile Banking. Also, your wireless carrier may charge you for data usage. Check with your wireless carrier for details regarding your specific wireless plan and any data usage or text messaging charges that may apply.
Bank deposit, treasury management and lending products and services are provided by PNC Bank, National Association, a wholly owned subsidiary of PNC and Member FDIC.
Lending and leasing products and services, including card services and merchant services, as well as certain other banking products and services, require credit approval.