Toggle nav
Login
Sign on to Online Banking
---
Personal and Small Business:
---
Personal and Small Business:
---
Corporate and Institutional:
Payment Solutions News | Capturing Opportunities in International Markets |
Fall 2017
A Note from Jeff Felser, Senior Vice President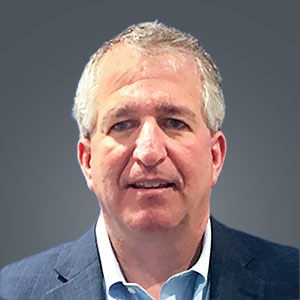 In this issue of PNC Payment Solutions News, we're focusing on the opportunities for U.S. companies trading with—and operating in—international markets, as well as the range of services and support that PNC can provide to these companies.
The extended period of stagnation following the Financial Crisis in 2008 appears to be ending. Global output is expected to accelerate from 3.1% in 2016 to 3.5% in 2017 and 3.6% in 20181, led by developing economies.
Along with the global economy rebound, growth in global trade volume is also expected to rise to nearly 4% in 2018.
In the U.S., while trade volume fell in recent years (in large part due to the rise in value of the dollar relative to the major world currencies), there are recent signs that trade is on the increase. For the first seven months of 2017, U.S. exports were up 6.0% y/y, while imports grew by 6.7%.2
Of course, U.S. company involvement in international markets is not limited to trade. Many U.S. companies directly invest in overseas firms, while international companies also invest in U.S. firms. Between 2007 and 2015, the U.S. direct investment position abroad rose 68% to more than $5 trillion.
The U.S. is the world's largest importer and the second-largest exporter, and there are more than 400,000 U.S. companies engaged in international trade.3
Challenges for U.S. Firms in International Markets
While operating in international markets can offer huge opportunities for U.S. companies to grow revenues and reduce dependency on the domestic market, companies also face a wide range of operational challenges. Many of these challenges are due to a lack of experience in operating in other countries and include dealing with different languages, legal and regulatory systems, as well as business practices and cultures. There are also differences in financial systems and customs. Fortunately, many companies can look to their financial providers to provide solutions and support that can help them address their challenges and capture opportunities in international markets.
PNC Services and Support for Clients Operating in International Markets
Middle market firms operating in international markets face increasing complexity and want resources to help them solve international business challenges and attain greater efficiencies. To meet this need, PNC provides a broad array of financial solutions (including treasury management), strong account management support and timely content such as research and country portfolios that enable our clients to develop greater understanding of doing business in various international markets.
International Payment Services
PNC provides a range of international solutions to our clients, including trade finance, letters of credit, multi-currency accounts, and a range of international payment services (dollar payments as well as cross-currency payments in 50+ currencies).
We also provide additional treasury management and payment services in key international markets, including:
Canada: Through our PNC Bank Canada Branch (PNC Canada), we provide services and support to our clients doing business in Canada. Please see this issue's Product Spotlight for more information.
Europe: More than half of PNC's international clients have a European presence. In 2016, we launched Europe Express, which enables clients to receive payments made through local, low-value channels (SEPA, Faster Payments and BACS). We offer commercial payment solutions to these clients through our Multinational Card Program in partnership with Barclays. We also operate a treasury management office in London which works with partner banks to open local accounts and integrate information and payments via PINACLE®, our top-rated corporate online and mobile banking portal.
Asia: PNC offers a variety of payment options in varying currencies. We also offer multi-currency accounts in many Asian currencies such as Hong Kong Dollar, Singapore Dollar, Japan Yen, Chinese Yuan Renminbi, Thai Bat, etc. PNC also operates a representative office in Shanghai, China, which helps clients set up accounts with local banks, convert U.S. dollars to renminbi, or hold onshore renminbi accounts.
Dedicated Client Support
PNC's consultative approach for international commercial payments involves collaborating with our clients as they grow their international presence. A dedicated team provides services and support. The team is typically led by a Treasury Management Officer (TMO), who acts as a single point of contact for our clients. An integral element of our approach is to conduct a detailed analysis of our clients' payment activity and make recommendations based on this analysis. In addition, clients use PINACLE to keep up-to-date on international payments activity. We also provide best practices when operating in different markets and advise on how payments systems and practices operate in these markets.
International Resources
PNC seeks to increase our clients understanding of—and comfort with operating in—international markets by providing a range of information. This includes:
AFP Country Profile reports for 32 countries (sponsored by PNC). Each profile focuses on the country's financial environment as well as its banking and cash management systems
Regularly updated international economic reports on PNC's focus markets, including Canada, China, European Union, India, and Latin America
Webinar presentations on international topics (e.g., "Best Practices in International Cash Management")
Content on international topics, which is published in the "Go International" section of PNC's Ideas, Insight & Solutions content hub on our website. Recently-published content include articles on "International Payments: Best Practices" and "Navigating a World of Payment Solutions", as well as a webinar on "Managing Foreign Exchange Risk"
Important Legal Disclosures & Information
World Economic Outlook, April 2017, International Monetary Fund

"U.S. International Trade in Goods and Services: July 2017," U.S. Census Bureau and U.S. Bureau of Economic Analysis, September 6, 2017

U.S. Trading Companies in 2014, International Trade Administration, April 2016
This Payments Solution News was prepared for general information purposes and is not intended as legal, tax or accounting advice or as recommendations to engage in any specific transaction, and does not purport to be comprehensive. Under no circumstances should any information contained in this newsletter be used or considered as an offer or commitment, or a solicitation of an offer or commitment, to participate in any particular transaction or strategy. Any reliance upon any such information is solely and exclusively at your own risk. Please consult your own counsel, accountant or other advisor regarding your specific situation. Neither PNC Bank nor any other subsidiary of The PNC Financial Services Group, Inc. ("PNC") will be responsible for any consequences of reliance upon any opinion or statement contained here, or any omission.
PNC and PNC ActivePay are registered marks of The PNC Financial Services Group, Inc.
All other trademarks are the property of their respective owners.
EMV is a registered trademark in the U.S. and other countries, and is an unregistered trademark in other countries, owned by EMVCo.