Toggle nav
Login
Sign on to Online Banking
---
Personal and Small Business:
---
Personal and Small Business:
---
Corporate and Institutional:
Payment Solutions News | Capturing Opportunities in International Markets
A Note from Jeff Felser, Senior Vice President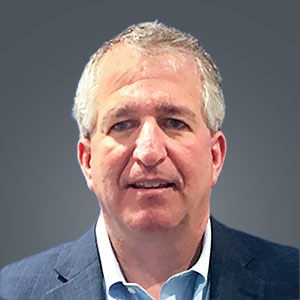 As we have noted in previous issues of Payment Solutions News, businesses continue to transition to electronic payments methods, driven by the need for the greater efficiency, accuracy, security, and level of real-time intelligence that these new payment methods offer.
And as the speed and complexity of doing business increases, many businesses are looking to their financial institutions for more innovative commercial payments solutions that can help them better adapt to the faster pace of today's financial transactions.
Companies are Moving Away from Checks . . . And Embracing New Payment Methods
| | |
| --- | --- |
| Checks | Check's share of B2B payments expected to fall from 50% in 2017 to 34% in 2020[1] |
| Commercial Card | U.S. commercial card volume more than doubled between 2009 and 2016 to more than $1.1 trillion[2] |
| Electronic Accounts Payable | Currently used by 31% of middle market companies, percentage expected to rise to 47% by 2019[3] |
| ACH | ACH's share of B2B payments expected to rise from 32% in 2017 to 45% in 2020[4] |
| Real-Time Payments | U.S. B2B real-time payments transaction volume expected to rise from 0.5 billion in 2017 to $3.8 billion in 2021[5] |
| ePayments | In Q3 2017, Zelle® averaged 65,000 consumers enrolling daily, resulting in the network processing more than 60 million real-time person-to-person payments, valued at $17.5 billion[6] |
Financial institutions like PNC have always sought to anticipate – and respond to – our clients' changing commercial payment needs. To do this, we work with other industry stakeholders to develop new payments standards and solutions. In some cases, the U.S. has been slow to adopt new payment technologies. This is due to many factors, including the sheer scale of the economy and the large number of financial providers, as well as the costs involved in transitioning legacy payment systems. A good example: EMV chip cards. Card adoption in the U.S. was much slower than internationally, though this situation has changed significantly in recent years.
In a similar way, many countries have been quicker off the mark to introduce real-time payments. Recognizing the importance for U.S. businesses to stay competitive in this area, The Clearing House – a provider of payment systems, which is owned by PNC and other leading U.S. banks – has led the way in the U.S. by establishing a real-time payments network with faster payments and enriched data exchange.
In this issue, you'll see how these industry collaborations have borne fruit. The new payment solutions promise to significantly change the U.S. payments ecosystems and include:
Real-Time Payments (RTP®): The Clearing House announced its launch of the RTP system in November 2017. PNC is one of just six U.S. banks to offer RTP to clients, but the goal is to achieve widespread adoption of RTP by 2020.
Same-Day ACH: Led by NACHA (the Electronic Payments Association), financial institutions introduced Same-Day ACH in September 2016, with enhancements in September 2017, as part of a three-phase implementation process that will be completed in March 2018.
ePayments: Early Warning Systems LLC (in which PNC has an ownership investment) introduced a business-to-consumer payment service in 2016, which was rebranded from clearXchange to Zelle in 2017.
[RTP will] make everyday financial tasks such as paying bills, issuing invoices, making payroll or settling insurance claims faster, safer and more satisfying for businesses and consumers across the country.[7] – William S. Demchak, chairman and CEO of PNC, and chairman of the supervisory board of The Clearing House
These products provide new payment options for a wide variety of business transactions, including:
| Transaction | Real-Time Payments | Same-Day ACH | ePayments |
| --- | --- | --- | --- |
| Invoice Presentment | ✓ | | |
| B2B Bill Payment | ✓ | ✓ | |
| Consumer Bill Payment | ✓ | ✓ | |
| Payroll Payment | ✓ | ✓ | |
| Cash on Delivery Payment | ✓ | | |
| Claim Disbursement | ✓ | ✓ | ✓ |
| Customer Refunds | ✓ | | ✓ |
| Online Purchase | ✓ | ✓ | |
| Travel Expense Reimbursement | ✓ | ✓ | ✓ |
| Employee Incentive Payment | ✓ | ✓ | ✓ |
Each of these solutions is discussed in greater detail in the Product Spotlight section of this issue.
PNC's industry collaboration on other initiatives has resulted in our being able to integrate new enhancements to our commercial payments offerings, including:
| Payment Initiative Category | Recent and Upcoming Enhancements |
| --- | --- |
| New product launches | PNC Fleet Card, PNC Canada Branch Commercial Card |
| Enhancements to existing products | Addition of mobile wallet functionality to corporate cards (including ApplePay®, Samsung Pay and Android Pay™) |
| Enhancements to management platforms | Continual enhancements to PNC PINACLE®, PNC ActivePay® and Visa IntelliLink® |
| FinTech investments and partnerships | PNC is a strategic investor in Transactis, a leading electronic billing and payment solution provider, whose BillerIQ™ solution was recently named Innovative Receivables Technology of the Year by Paystream Advisors.[8] Additionally, PNC has invested in B2B payments and receivables software industry leader, High Radius™, which has the potential to deepen our capabilities to better integrate our solutions into our clients A/R processes and help them achieve straight-through processing. |
Without a doubt, we have become part of a more global economy, and it's important for financial institutions to provide solutions that allow companies to be competitive. We believe that our combination of in-house expertise in product development and our commitment to industry collaboration are key to our ability to provide a rich array of commercial payments solutions for our commercial clients.
As we move into 2018, we will support this enhanced product set with industry-leading client support and thought leadership. There may be challenges ahead, but I am confident that we can meet – and resolve – them by continuing to innovate and develop the solutions your business needs to succeed.
Important Legal Disclosures & Information
CRF and NACHA survey, reported in "AR Execs Gear Up For ACH To Surpass Check Use, NACHA Finds," PYMNTS, June 28, 2017

The Nilson Report, issue 1114, August 2017

RPMG's 2017 Purchasing Card Benchmark survey

CRF and NACHA survey, reported in "AR Execs Gear Up For ACH To Surpass Check Use, NACHA Finds," PYMNTS, June 28, 2017 

The Clearing House, reported in "Real-Time Payments and Settlement Comes to the United States," D+H and PNC white paper, April 2016 

Early Warning Systems, reported in "Zelle® Returns to Money20/20 with a Surge in Network Payments," Press Release, October 23, 2017 

"The Clearing House makes history with new US payments system," banking technology, November 14, 2017

"Transactis Wins PayStream Advisors 2017 Innovative Receivables Technology of the Year Award," Transactis News Release, November 20, 2017
This Payments Solution News was prepared for general information purposes and is not intended as legal, tax or accounting advice or as recommendations to engage in any specific transaction, and does not purport to be comprehensive. Under no circumstances should any information contained in this newsletter be used or considered as an offer or commitment, or a solicitation of an offer or commitment, to participate in any particular transaction or strategy. Any reliance upon any such information is solely and exclusively at your own risk. Please consult your own counsel, accountant or other advisor regarding your specific situation. Neither PNC Bank nor any other subsidiary of The PNC Financial Services Group, Inc. ("PNC") will be responsible for any consequences of reliance upon any opinion or statement contained here, or any omission.
PNC and PINACLE® are registered marks of The PNC Financial Services Group, Inc. All other trademarks are the property of their respective owners.
EMV is a registered trademark in the U.S. and other countries, and is an unregistered trademark in other countries, owned by EMVCo.
RTP® is a registered trademark of The Clearing House Payments Company LLC.
Visa and Visa IntelliLink® are registered trademarks of Visa International Service Association and used under license.
Mastercard is a registered trademark of Mastercard International Incorporated.
Android, Android Pay, and the Android Logo are trademarks of Google Inc.
Apple Pay® is a registered trademark of Apple Inc.
Samsung, Samsung Pay, Galaxy S (and other device names) and Samsung Knox are trademarks or registered trademarks of Samsung Electronics Co., Ltd. Other company and product names mentioned may be trademarks of their respective owners. Samsung Pay is available on select Samsung devices.
Zelle® is a registered trademark of Early Warning Services, LLC.
BillerIQ is a trademark of Transactis, Inc.
HighRadius is a trademark and brand of High Radius Corporation.
PNC does not charge a fee for the Mobile Banking service. However, a supported mobile device is needed to use Mobile Banking. Also, your wireless carrier may charge you for data usage. Check with your wireless carrier for details regarding your specific wireless plan and any data usage or text messaging charges that may apply.
Bank deposit, treasury management and lending products and services are provided by PNC Bank, National Association, a wholly owned subsidiary of PNC and Member FDIC.
Lending and leasing products and services, including card services and merchant services, as well as certain other banking products and services, require credit approval.