Business travel activity is very much dependent on economic growth and business confidence.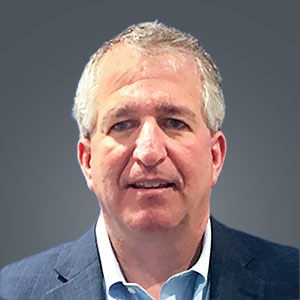 In recent years, as the U.S. economy has recovered from the Great Recession, business travel — in terms of the number of trips and spending — has also been on a steady growth trajectory.
According to the Global Business Travel Association, U.S. business travel spending is projected to grow in 2017 by 3.8% to $293 billion, with trip volume growing 2.7% to 521 million trips.[1]
TravelClick reported that business bookings at U.S. hotels will grow by 8.6% in 2Q17.[2]
Expectations for business travel growth are predicated on improved economic performance (as seen in key macroeconomic metrics), which in turn feeds growth in business optimism.
Improved U.S. economic performance...
...fuels rise in business optimism
As a result of all these optimistic signs, we anticipate significant business travel growth in 2017.
Business Travel Challenges and Opportunities
Business travel is a major activity for many companies, and it also represents a significant cost. Savvy travel managers and finance departments are continually on the lookout for solutions that reduce their administrative burden and resolve other challenges traditionally associated with processing travel expenses.
According to a recent survey of business travelers, respondents made an average of seven business trips from June 2015 to June 2016 and expect their business travel to increase.[3] At this pace, it's no wonder that these travelers are looking for new solutions to reduce the hassles associated with travel, especially in relation to filing expenses. Their openness to using applications for business travel is a reflection of a growing comfort with using technology for business activities and strong desire to ease their administrative burden.
According to a 2016 KDS survey, 41% of travelers use spreadsheets for tracking and submitting expenses; 18% of these claimed it takes them 1-2 hours to submit an expense claim.[4]
According to Business Travel News' 2016 Expense Manager Survey, travelers identified a need for mobile solutions, including mobile receipt imaging (cited by 76% of travelers), mobile expense reporting (59%) and mobile expense approvals (58%).[5]
As a leading U.S. bank with a significant number of clients engaged in domestic and international business travel, we know that our corporate cards, as well as several complementary technology solutions, can help improve efficiency and help ease the burden on travelers and their companies.
A report from Aberdeen Group found that companies budget as much as 8-12% of their annual revenue for T&E spending.[6] A recent survey by Forrester found that the two most common challenges cited by travel managers were the amount of time required to handle T&E paperwork and approvals, and the number of inaccuracies caused by human error.[7]
Corporate Cards
PNC's suite of corporate cards—which include the PNC Corporate Card and the PNC Executive Card—includes a range of features that provide benefits to both business travelers and program administrators.
Business Traveler Benefits

Program Administrator Benefits

Using corporate cards rather than personal credit cards means that personal credit lines are not depleted and credit scores are not affected
Range of travel benefits including trip delay coverage, hotel theft protection, travel accident insurance, auto collision damage waiver, a range of emergency services and lost luggage reimbursement. Additional benefits, such as Global Entry and airline club membership fee statement credits, may be available to Executive Card users.
EMV® functionality for secure and convenient payment, especially when traveling internationally
Less time spent submitting expense claims; fewer disputes with travel management

Range of spending controls (including transaction limits and merchant category code restrictions), fraud alerts and employee misuse protection
Reduced administrative burden due to online administration, including Central Travel Account Reconciliation
Consolidated spend for insights into company spending and maximizing financial returns
Consolidated reporting for greater insights into business travel spending patterns (which can be leveraged to negotiate discounts with travel providers, such as airlines, car rental companies and hotel chains)
Program optimization support from PNC
Incorporating Mobile Wallet Functionality into PNC Commercial Card Products
Reflecting PNC's ongoing commitment to enhance our commercial card feature set, we are pleased to announce that we are extending mobile wallet functionality to our commercial card products. This makes PNC one of the first commercial card issuers to offer mobile wallets functionality. This launch of this new offering is covered in greater detail in our Product Spotlight section.
ActivePay® and Visa Intellilink Add Efficiency and Time Savings
To reduce travel-related paperwork and reporting workload for program administrators, PNC offers a streamlined solution that supports automated reconciliation of air travel purchases made with a central travel account. Our solution enables clients to consolidate multiple flight bookings into a single central travel account card held by a third party, such as a travel agent or online reservation system. Through PNC's established relationships, your company can pass key reconciliation details such as general ledger codes, cost centers, employee IDs and more, all through participating travel agencies to automate the reconciliation process.
Additionally, our wide range of reporting options enable clients to gain strong insights into—and control over— travel spending. Through our ActivePay and Visa IntelliLink Spend Management platforms, PNC provides a range of travel expense management functionality, including online expense reporting, mobile receipt imaging, and mobile expense reporting and approval. This streamlines expense report creation and submission for business travelers, as well as enables program administrators to benefit from greater efficiency in expense approval and reporting.
For PNC clients who use their own or other third-party expense reporting systems, our solutions allow travel administrators to automatically feed their commercial card transaction data into their third-party expense reporting systems. In addition, PNC's dedicated implementation team creates customized programs to meet each client's unique travel needs and provides ongoing support to ensure they realize the full value of their centralized travel account.