Easy Log-in

Access to your healthcare accounts is now available at your fingertips

Enable Touch ID to login to your app with biometric authentication
View Balances and Transaction Details
View your account(s) by each account type
View transaction detail
View your account balances including your investment account information if you have an HSA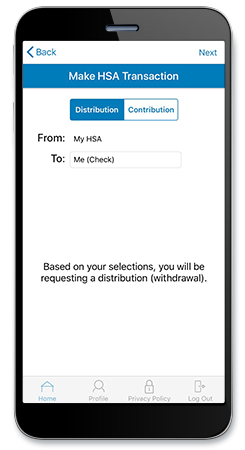 Make HSA Contributions and Distributions

Contribute funds from a personal linked bank account to your HSA
Reimburse yourself for qualified medical expenses to your personal banking account
Use online Bill Pay to pay providers
Submit Claims and Track Expenses
Take an image with your mobile device of any required claim documentation
Securely upload any required claims receipts
Use the integrated Expense Tracker to manage your healthcare spending
Shop Smart

Scan barcodes to check if products are IRS-qualified expenses
Quick View
Show graphical depictions of your account information and claims paid by category
Gain additional insight to your HSA at a summary level
Important Legal Disclosures and Information
PNC does not charge a fee for using the PNC Benefit Plus Mobile App. However, third party messaging and data rages may apply. These include fees your wireless carrier may charge you for data usage and text messaging services. Check with your wireless carrier for details regarding your specific wireless plan and any data usage or text messaging charges that may apply.
Apple, iPod, and iPad are trademarks of Apple Inc., registered in the U.S. and other countries. iPhone, Touch ID and Apple Pay are trademarks of Apple Inc. App Store is a service mark of Apple Inc.

Google Pay and Google Play™ store are trademarks of Google Inc.
GET IN TOUCH

Stay Connected

Join Us

Be part of our inclusive culture that strives for excellence and rewards talent.

Visit PNC Careers »
The PNC Financial Services Group, Inc. All rights reserved.