Florida Institute
of Technology
PNC Student Banking makes managing your money while you're at school one less thing to worry about.
Student-Friendly Tools
Virtual Wallet Student® gives you the resources you need to help you keep track of your money.
Employee-Friendly Tools
PNC's WorkPlace Banking is a program of special offers and enhanced benefits to help guide your financial achievement.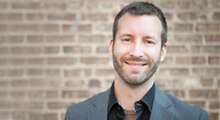 Join us for "A Comedic Guide to Money" with Colin Ryan
Learn how to manage money through Colin Ryan's mix of stand-up comedy, storytelling and pop culture.

Key Features

Custom Debit Card

Show school pride with a PNC Bank Visa® debit card designed for the Florida Institute of Technology. 
Branches Near Campus

Need some in-person assistance?
We have branches nearby.
Use your FIT Panther Card as an ATM Card
Link your ID to your PNC Bank account.
Student Banking Overview

Virtual Wallet Student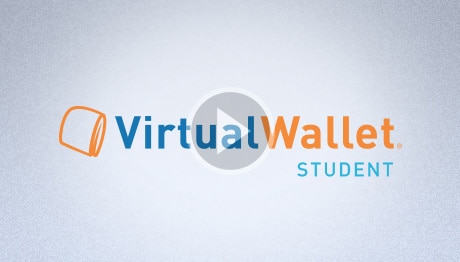 Excited about college?
Just think of it. The lectures. The tradition. The intellectual atmosphere. Oh and the, um…social life. To get the most out of all that excitement, you'll want to make the most of your money. Virtual Wallet Student helps manage life on campus, and your budget, with features that let you bank the way you want to.
ATMs & Branches on/near Campus
When you need money fast, go to PNC. Our nearest branches and ATMs are listed below. You can also use our ATM and Branch Locator to find us no matter where you are, and sometimes banking online or going mobile can be what the situation calls for.
ATMs
Student Union Building (SUB)
Panther Dining Hall
Branch
West Melbourne, 2950 West New Haven Avenue
ID Card Linking

Link your ID to your PNC Bank account and you can use your Panther Card to get cash at ATMs. Linking is free, and you get the convenience of carrying one card around campus.

Frequently Asked Questions
Who is PNC?
PNC is one of the largest banks in the United States based on deposits and branches, with more than 2,700 branches and 8,000 ATMs across 15 states and in Washington, D.C. PNC shares FIT's commitment to providing valuable educational resources and support for the continued development of our campus and business communities.
Why PNC?
PNC is one of the nation's largest financial services companies, and is a leader in the University Banking space. PNC brings to FIT a proven track record of helping make banking easier and more convenient for more than 200 colleges and universities and their surrounding communities.
Will PNC be available to me on campus?
FIT students, faculty and staff will have access to on-campus ATMs in the Student Union Building (SUB) and in the Panther Dining Hall.

Students and employees also have access to a full-service PNC branch nearby, at 2950 West New Haven Avenue.

These convenient locations combined with a comprehensive set of products and services - most notably Virtual Wallet Student - will give FIT students and employees the tools they need to put financial education into practice in a way that fits their lifestyle.
Do I have to bank with PNC?
No. Students, faculty and staff are free to bank with the institution of their choice.
What are the benefits of the university banking relationship with PNC?
Beneficial features of the university banking relationship include:
The option to link the FIT identification card, also known as the Panther Card, to PNC accounts, adding ATM and pin-based debit purchasing at retailers that accept STAR functionality to the card.
PNC-hosted financial literacy workshops for students and employees on the FIT campus. Topics will include basic banking, credit management, savings and investing, identity protection and home buying.
Personal banking products and services including Virtual Wallet Student, an online banking solution specially designed to help college students help themselves with money management. Students can even see when they are at risk of overdrawing their account through the Danger DaySM feature on the Virtual Wallet Calendar.
A customized web site at www.pnc.com/fit where students can complete account applications and find financial education information.
How does my Panther Card integrate with my PNC Account?
Students and employees will have the option to link their Panther Cards to their PNC accounts, but they are not required to do so. The Panther Card will maintain all existing or current functionality.
How do I link my Panther Card to my PNC Account?
Students and employees can link their Panther Cards to their PNC accounts by following these simple steps:
Go Online and sign into your PNC Online Banking account
Open the Customer Service tab, then click "Link Campus ID Card" under the Account Services section
Select your school and follow the step by step instructions provided
If you prefer you can also link your Panther Card in person by visiting one of the nearby PNC Bank branches or by calling PNC Bank at 877-PNC-1000.
What do I do if I lose my Panther Card?
If a linked Panther Card is misplaced or stolen, students and employees should immediately contact FIT Campus Services at 321-674-8076 to deactivate the card.

In addition, to remove any links to your PNC Bank accounts:
Sign in to PNC Online Banking.
Go to the Customer Service tab and click "Link Campus ID Card" under the Account Services section.
Select "Remove Accounts," and follow the instructions to remove the links to any PNC account linked to your ID Card.
Your request will be processed immediately; however, the change will not be reflected on Online Banking until the next business day.

If you do not have immediate access to the Internet, call 877-PNC-1000 as soon as you realize that your Panther Card is lost and ask the PNC Bank representative to remove all existing links to your PNC Bank accounts. Or you may visit a nearby PNC branch and speak with a representative.

Helpful Tip: Keep this number in a safe place with you or in your phone in case of emergency.
Why do I need a Personal Identification Number (PIN) when I link my Panther Card?
Students and employees need to select a PIN because Panther Cards linked to PNC accounts have the added safety of PIN-based security, requiring the user to enter their private PIN every time they wish to access an ATM or make a purchase. The linked Panther Card can then be used at ATMs and to make PIN-based purchases at retail locations on the STAR® and PLUS® networks.[1]

Helpful Tip: As a safety measure, you should never share or write down your PIN.
Resources

Financial Education

Resources to help you improve your financial IQ.
Credit Basics
You're just getting started in life. You have big dreams for the future, some of which – like a car, a house or more schooling – cost more money than you have right now. Credit is a tool that can help you achieve those financial goals. Learn how to get off on the right foot and make smart choices about credit.
Budgeting Basics
Things happen fast in college. New classes. New friends. New interests and opportunities. That's all the more reason you may want to think about using a budget. Get practical advice on how to manage your money today, which is an important step to a strong financial future.
Identity Protection
Identity theft is a serious crime that can have lasting effects on its victims. And, unfortunately, as a young adult, you may be at a greater risk of ID theft because you have little or no credit history and you may not know how to protect yourself. Discover how identity theft happens, and learn what actions you can take to prevent criminals from assuming your identity.

Planning for College
Making smart decisions before you borrow for college will help you in the future. PNC offers multiple resources for plotting out how you'll pay for your education.
Tips from Experts
We want you to have the knowledge and confidence to manage your money. That's why we created PNC Achievement Sessions—a series of practical sessions taught by real-world experts on financial topics that matter to you.
Banking in the US
While in the United States, International Students will need to manage their finances, and a bank checking account helps you do that. This overview defines the types of accounts you can get and how to open them.
Just for Parents

We get it. You want them to be independent. But it's always nice to have a lifeline home. Virtual Wallet Student gives your child a quick connection to you, with alerts and features that give you insight into their account while still letting them figure things out on their own.
PNC has banking designed just for students.
Our Virtual Wallet Student provides a banking solution with features like a calendar customized for students, mobile and text banking and much more, students will have a clear view and control of their money.
PNC student accounts are parent-friendly too.
"Parent Alerts" allow you to see the same e-mail notice your student gets when the account balance is getting low.
PNC provides free financial education for students.
Working in conjunction with the University, PNC will schedule financial education seminars on campus to assist students with Banking Basics, Budgeting, Identity Theft, and Protecting their Credit.
PNC provides free incoming wires and a courtesy overdraft waiver.
Student banking also comes with one free incoming wire transfer per monthly billing cycle and a courtesy overdraft fee waiver for the first NSF incident that may occur in the first 12 months after opening a new account.

International Students

Starting college is daunting enough, even when it's in your home country. Make your transition to the U.S. easy by finding out the essentials of banking here, getting money from home, and keeping track of your hard-earned dollars.

Faculty and Staff

Contact PNC
Contact us by phone between the hours of 7:00 a.m. and 10:00 p.m., ET, Monday through Friday and 8:00 a.m. and 5:00 p.m., ET, Saturday and Sunday, at 877-PNC-1000 (877-762-1000), or visit your local PNC Bank branch.
What Our Customers Have to Say
Listen to Brian's Story
PNC opened a branch on the Morgan State campus. Brian signed up for Virtual Wallet Student and hasn't looked back. His school-branded account fits in with his own sense of school pride: "I love to showcase my institution. It's like paraphernalia I don't have to pay for!"
Important Legal Disclosures and Information

PNC Bank charges may apply for use of another financial institution's or ATM operator's ATMs. Additionally, other financial institutions and/or ATM operators may charge for using their ATMs.
Virtual Wallet Student is a registered trademark of The PNC Financial Services Group, Inc.
Visa is a registered trademark of Visa International Service Association and used under license.

Bank deposit products and services provided by PNC Bank, National Association. Member FDIC