Toggle nav
Login
Sign on to Online Banking
---
Personal and Small Business:
---
Personal and Small Business:
---
Corporate and Institutional:
University of Illinois
PNC Student Banking makes managing your money while you're at school one less thing to worry about.
Student-Friendly Tools
Virtual Wallet® Student gives you the resources you need to help you keep track of your money.
Employee-Friendly Tools
PNC's WorkPlace Banking is a program of special offers and enhanced benefits to help guide your financial achievement.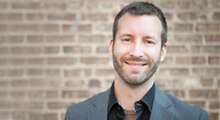 Join us for "A Comedic Guide to Money" with Colin Ryan
Learn how to manage money through Colin Ryan's mix of stand-up comedy, storytelling and pop culture.

Key Features

Use your i-card at the ATM
Students may choose to link their i-card to a PNC Bank checking account
ATMs on Campus
When you need money fast, go to PNC - we're right on the University of Illinois campus.

Branches Near Campus
Need some in-person assistance?
We have branches nearby.
Student Banking Overview

Virtual Wallet Student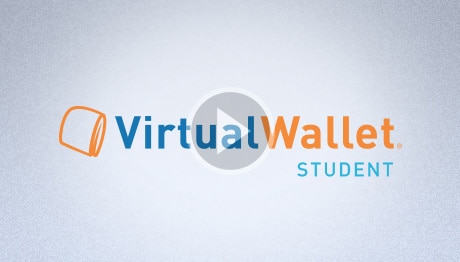 Excited about college?
Just think of it. The lectures. The tradition. The intellectual atmosphere. Oh and the, um…social life. To get the most out of all that excitement, you'll want to make the most of your money. Virtual Wallet Student helps manage life on campus, and your budget, with features that let you bank the way you want to.
ATMs & Branches on/near Campus
When you need money fast, go to PNC. Our nearest branches and ATMs are listed below. You can also use our ATM and Branch Locator to find us no matter where you are, and sometimes banking online or going mobile can be what the situation calls for.
ATMs
Chicago
Student Center East

Student Center West

Behavioral Sciences Building

James Stukel Towers

Springfield
Public Affairs Center, Circle Drive

Student Union

Urbana
Illini Union
Illini Union Bookstore
Florida Avenue Residence Hall
5th and Green Street
Activities and Recreation Center
Campus Recreation Center East
Grainger Engineering Library
Ikenberry Commons
Branches
Chicago

Student Center East; 750 S. Halsted St. Chicago, IL 60607
Monday-Friday: 9am to 5pm
Ph: 312-660-0068

Springfield

3019 Chatham Road Springfield, IL 62704
Urbana

Illini Union Bookstore; 809 S. Wright St. Champaign, IL 61820
Monday-Friday: 9am to 5pm
Saturday: 10am to 2pm
Ph: 217-974-7401

505 E. Green Street Champaign, IL 61820

i-card Linking
Link your i‑card to your PNC Bank account, and you can use it to get cash at any PNC Bank ATM and at millions of ATMs around the world.[1] Linking is free, and you get the convenience of carrying one card around campus.
Frequently Asked Questions
I want to use my i‑card as an ATM card—where do I start?
It's easy—all you need to do is:
Have a PNC Bank account.
Have your University Identification Number. (It's printed on your i‑card.)
Decide whether you want to link online, at a branch, or by phone (see the next topic).
How do I link my i‑card to my PNC account?
You have three options for linking your card. No matter which you choose, it should only take a few minutes to "get linked."
Online
Do it whenever it's most convenient for you. Just sign in to your PNC Online Banking account, go to the Customer Service tab and click "Link Campus ID Card" under the Account Services section. On the next page, select your school and follow the easy instructions through the rest of the process, including selecting a unique Personal Identification Number (PIN) for your card.

You need a PIN to use your i‑card at ATMs and retail locations that accept STAR.

At a PNC Bank Branch
Stop by a nearby branch and speak with one of our representatives. And remember to select a PIN for your card in order to use it at ATMs and retail locations that accept STAR.

By Phone
Call 877-PNC-1000 and ask the representative to link your card over the phone. And don't forget to select a PIN for your card in order to use it at ATMs and retail locations that accept STAR.
Why do I need a Personal Identification Number (PIN) for my i card?
Your unique PIN enables your i‑card to function at ATMs and retail locations that accept STAR for any PIN-based transaction.
This PIN is separate from the one you selected for your PNC Bank Visa® Debit Card. You can choose the same PIN for both or make them different— whichever makes you more comfortable.
Keep your PIN safe: don't write it on your i‑card or other ID, and don't carry it in your wallet.
What if I lose my i‑card?
It is very important to unlink to your i‑card as soon as you realize it's been lost.
If your linked i‑card is lost and you go directly to a campus ID Center and replace it, your missing card is deactivated for campus services when the new one is issued. It is best that you unlink your lost i‑card immediately. You can relink the new card yourself and use it in about 10 minutes. However, your old card will be automatically unlinked and your new card relinked overnight.
If you call an ID Center or campus police just to have your lost card deactivated (to replace later), unlink it immediately. You will need to replace that card and relink it yourself.
How do I unlink my i‑card?
If necessary, you may remove links to your PNC Bank accounts. You have the following options to remove the link(s):
Sign on to PNC Online Banking, go to the Customer Service tab and click "Link Campus ID Card" under the Account Services section. Click on the "Remove Accounts" button and follow the instructions to remove all of the PNC Bank accounts linked to your i‑card.

Your request will be processed immediately but the change will not display in Online Banking until the next business day.

If you do not have access to the internet, call 877-PNC-1000, and ask the PNC Bank representative to remove all existing links to your accounts.

If you lose your i‑card, you are not required to obtain a new PIN. However, you may choose a new PIN either by going online or visiting the nearest branch.
What Our Customers Have to Say
Listen to Brian's Story
PNC opened a branch on the Morgan State campus. Brian signed up for Virtual Wallet Student and hasn't looked back. His school-branded account fits in with his own sense of school pride: "I love to showcase my institution. It's like paraphernalia I don't have to pay for!"
Important Legal Disclosures and Information

Online Banking is free to customers with an eligible account; however there may be a fee for certain optional services. We reserve the right to decline or revoke access to Online Banking or any of its services. All online banking services are subject to and conditional upon adherence to the terms and conditions of the PNC Online Banking Service Agreement.
Virtual Wallet Student is a registered trademark of The PNC Financial Services Group, Inc.
Visa is a registered trademark of Visa International Service Association and used under license.

Bank deposit products and services provided by PNC Bank, National Association. Member FDIC