The PNC Solution Loan™
For Health Professions Residency

Apply Now[1]
Receive a preliminary decision within minutes.
Have Questions?
Speak to one of our loan specialists
Key Advantages

Flexibility with Your Rate Structure
Choose your interest rate option:

variable or fixed rate
Save Money
No application or origination fees. Also, get 0.50% off your rate with automated payments from your checking or savings account.[2]
Co-signer Release
A co-signer release option is available after 48 consecutive on-time monthly payments.[3]
Before you start your application
You (and your co-signer, if applicable) will need to provide personal information like:
Social Security number, driver's license (or State ID), date of birth.
Home phone number, home address and the number of years you lived there.
You'll also need specifics around the school you want to attend:
School's name and your intended major.
Academic term(s) that the loan will cover (full year, one semester, etc.) as well as expected graduation date.
More information you'll need
You'll also need employment information for you (and the co-signer, if applicable)
Name of employer, address, length of employment and phone number.
Income (if applicable) and any additional sources of income.
Email for your co-signer (if applicable).
Verification of Enrollment - A letter from the eligible school, a bill, class schedule or letter of acceptance.
Download our step-by-step application guide
We are dedicated to helping you advance your education.
The PNC Solution Loan for Health Professions Residency is a private student loan offering a convenient way to pay for expenses related to your medical residency program including interview, relocation and living expenses.
Who It's For: MD, DDS, DO and DVM residents
---
Glossary
If you are unfamiliar with terminology you encounter while reviewing information about our higher education private student loans, we've created a glossary of terms to assist you.
View Glossary of Terms »
With a PNC Solution Loan, you can:
Receive a preliminary decision within minutes of applying online

Apply up to a year before your residency begins

Choose your interest rate option: variable or fixed rate
Borrow up to $15,000
Health Professions Residency Loan Product Details
Variable rate loan interest rates range from 5.39% to 11.39% (APRs from 5.19% to 11.39%)[4]
Fixed rate loan interest rates range from 6.29% to 12.29% (APRs from 6.03% to 12.29%)[4]
Funds are sent directly to you

Outstanding debt will be forgiven upon the death of the borrower
Ways to Save
No application or origination fees
Get 0.50% off your rate with automated payments from your checking or savings account[2]
Interest may be tax deductible; consult your tax advisor
Flexible Repayment
Take up to 15 years to repay[4]
A co-signer release option is available after 48 consecutive on-time monthly payments[3]
Payments can be deferred during your residency (up to 4 years) and six months after your residency ends, or you can choose to begin repayment immediately to save on interest expense[5]

If you choose to defer payments, repayment begins six months after you graduate[5]
One-time capitalization of interest at repayment
Deferment and Repayment
You may choose from immediate repayment, interest-only payments or full deferral while enrolled. Full principal and interest payments begin 180 days after you cease to be enrolled in a medical residency or internship. Interest will continue to accrue through any deferment and is capitalized at repayment[5].
Create Strategy for College Funding and Repayment

GradReady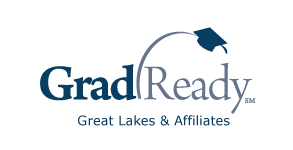 A valuable resource that can help ensure you graduate from college with strong financial acumen, budgeting skills and insight to successfully manage student loan repayment. Best of all, it's free to everyone.
1. Learn
Watch videos to learn about financial aid options, what's expected during student loan repayment and how to budget once you get your first job.
2. Plan
Prepare for a strong financial future through personalized and engaging money management education.
3. Gauge

Use interactive tools and calculators to create a detailed budget that you can customize and update to track spending.
GradReady's free videos, planning tools and resources can educate you on a wide range of college-relevant financial topics. Learn how to plan for debt and make financially sound decisions during and after college. Set up your free account today!
Important Legal Disclosures and Information
When you are applying for a PNC Solution Loan or PNC Education Refinance Loan, you will be transferred to the website of one of our service providers. A list of information required to successfully complete your application will be provided during the application process. Borrowers and co-signers will need personal and income information including a driver's license or state ID. All PNC Solution Loan borrowers will need their financial aid award letter.

During repayment, an interest rate reduction of 0.50% is available for automated payments once you are no longer attending school on at least a half-time basis. You must be making scheduled payments through servicer American Education Services (AES) that include both principal and interest from your checking or savings account. If automatic payment is discontinued, you will no longer receive an automatic payment discount. Discount may be suspended during periods of forbearance. A federal regulation limits the number of transfers that may be made from a savings or money market account. Please contact your financial institution for more information on transfer limitations on savings accounts.

A request to release a co-signer requires that, as of the date of the request, you have made at least forty-eight (48) consecutive timely payments of principal and interest with no periods of forbearance or deferment within the forty-eight (48) month timeframe. "Timely payment" means each payment is made no later than the 15th day after the scheduled due date of the payment. "Consecutive payment" means the regularly scheduled monthly payment must be made for the most recent forty-eight (48) months straight without any interruption. To qualify for a co-signer release, the borrower must submit a request, meet the consecutive, timely payment requirements, provide proof of income and pass a credit check.

Interest will continue to accrue during periods of deferment. You will receive quarterly interest statements during this deferment period. Paying the interest as it accrues each quarter will save you money over the repayment term of the loan because any accrued interest that you do not pay will be added to the principal balance at the end of the deferment period.
PNC reserves the right to discontinue any or all terms of this program at any time without notice. Loans may be sold to other financial organizations; however, the interest rate and term of the loan will not change if a loan is sold. PNC Solution Loans are subject to credit approval.
You are encouraged to explore all scholarship, grant and federal borrowing options before applying for a private loan.
PNC does not provide accounting, tax or legal advice. Any calculators provided are intended for educational and estimation purposes only, and their accuracy is not guaranteed. The calculators, and any results displayed, do not constitute the advice of, or reflect actual products, services, rates and/or terms available from PNC Bank or its affiliates, and nothing contained in the calculators shall constitute an offer or solicitation of a product or service by PNC Bank or its affiliates.