The Long Road Back to Normal: 2018 Investment Outlook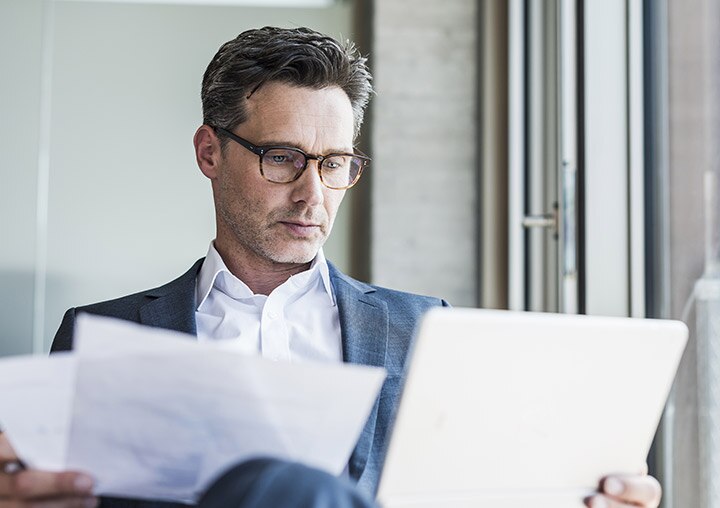 Ten years after the financial crisis and global recession, PNC Investments' President and CEO Richard Guerrini sees the economy as much improved and continuing to grow throughout the coming year - in spite of the recent uptick in volatility.

Continuing a Positive Trend into 2018
The economic recovery since 2008 has experienced some bumps here and there - including a not-too-surprising correction in February - but the markets have come a long way since bottoming out. Despite a strong bull market over the last several years, the past year or so has not been without surprises and risks. After a year of low volatility, February's correction was a good reminder to be mindful of the possibility of temporary setbacks at any time.

Ultimately, owing to solid fundamentals for consumer spending, business investment, and housing, despite recent volatility, PNC believes that economic growth should continue to expand - building on 2.3% growth in 2017 to 2.7% for 2018.

What's more, PNC anticipates that:
• The job market should be close to full employment later this year.
• Job and wage gains will help boost personal incomes.
• Consumer spending should continue to lead to economic growth.
• The gradual recovery of the housing market is likely to continue.
While hurricanes and wildfires dominated the news in 2017, PNC believes that any short-term impact on employment, wages, and growth is likely to be offset by rebuilding efforts that will continue well into the year.
Going forward, the markets are likely to watch the Federal Reserve and other central banks worldwide for shifts in monetary policy in 2018. Movements in inflation and currencies are likely key factors this year, and unforeseen outcomes in global politics could continue to surprise us.
Consumer Confidence and Market Optimism Have Been on the Rise
In recent years, consumers have improved their financial standing by reducing debt and saving more, and have benefited from a strong labor market, lower energy prices, and improvements in the housing and financial markets. Consumer confidence and spending have been on the rise, leading to a jump in retail sales in 2017 and suggesting a level of increased optimism necessary for making big purchases such as homes and autos.
2017 also saw increasing market optimism, given the stock market's strong returns. It's too early to tell what effect the recent spike in market volatility will have on consumer sentiment, so we'll continue to watch that closely.

After-effects of Climate Events
Hurricanes which hit Texas, Florida, and Puerto Rico affected economic activity in late 2017, and damage from California wildfires is yet to be assessed, but PNC economists expect the economy will bounce back. Government aid and insurance payments will assist in efforts to rebuild homes, vehicle sales are likely to rise as cars are replaced, and workers will be needed to aid in construction. As a result, PNC expects growth to be back to pre-hurricane pace by mid-2018.
Natural Corrections and Setbacks

On the heels of the proposed tax reform, economic data, and good earnings, the S&P 500, Dow Jones Industrial Average (DJIA), and NASDAQ continued to test new all-time highs in 2017. However, by early 2018, U.S. stocks had gone longer than normal without a market pullback. The market's 10% correction in early February - which we believe was simply a healthy release of market excesses - serves as a good reminder to investors that corrections do occur from time to time.
The Bottom Line for Investors
Because it's difficult to predict the short-term behavior of stocks, it's best to remain focused on what you can control.
"Markets do not run in straight lines," cautioned Richard Guerrini. "Investors should be mindful of the likelihood of corrections when planning long-term investment goals." Keep aiming toward long-term goals with an investment strategy tailored to your needs and risk tolerance to avoid getting caught up too deeply in any temporary market setbacks.
Rather than continual adjustment, a systematic approach to periodically rebalancing your portfolio as asset classes shift in performance against your goals can help you stay on target and manage risk. The current market environment may also warrant investors to consider adding alternative investments as part of the rebalancing process, as the risk levels for traditional assets such as stocks and bonds have almost certainly risen.


Call PNC Investments today at 1-855-762-4683 to discuss your portfolio with an investment professional and confirm it has the appropriate asset allocation to help you achieve your goals.
Financial Planning Help
Visit a professional in your local branch or
call 1-855-762-4683.

---
Important Legal Disclosures and Information
PNC Investments relies on PNC's investment strategists and economists for market and/or economic forecasts and insights.
This material is meant to educate and not to provide legal, tax, accounting or investment advice. PNC Investments and its affiliates and vendors do not provide legal, tax or accounting advice.
Important Investor Information: Brokerage and insurance products are:
Not FDIC Insured • Not Bank Guaranteed • Not A Deposit
Not Insured By Any Federal Government Agency • May Lose Value
Securities products, brokerage services and managed account advisory services are offered by PNC Investments LLC, a registered broker-dealer and a registered investment adviser and member FINRA, and SIPC. Annuities and other insurance products are offered through PNC Insurance Services, LLC, a licensed insurance agency.
View the PNC Investments Business Resiliency Planning Customer Disclosure.
This document provides information on additional compensation that PNC Investments receives from certain mutual fund companies, 529 plan program managers and insurance companies.
This material does not constitute an offer or solicitation in any jurisdiction where or to any person to whom it would be unauthorized or unlawful to do so.
PNC Investments does not guarantee the performance of any investment. Investing results may vary. Investments may lose money. Diversification and asset allocation may not prevent a loss of investment.
PNC Investments LLC, PNC Insurance Services, LLC and PNC Bank, National Association are each affiliated with The PNC Financial Services Group, Inc.
Bank deposit products and services provided by PNC Bank, National Association. Member FDIC.