Toggle nav
Login
Sign on to Online Banking
---
Personal and Small Business:
---
Personal and Small Business:
---
Corporate and Institutional:
A Lesson in College Life
Our very own "curriculum" to help
get you campus-prepared…
physically, mentally & financially.*
Domestic Engineering
The average household in 2014 spent $218.68[1] on dorm and apartment furnishings as college students headed to campus. So, this course will teach you how you can save money AND have a hip dorm or apartment.
Course Materials:
Earplugs. These can really come in handy if you have a snoring roommate or if your neighbors start a cover band next door.
An ID wallet or cardholder. You'll need your ID for a variety of things like riding the bus, using your meal plan, getting in to the gym, so it might be good to keep it close by and cut down on the risk or losing it.
Twin XL bed sheets. A lot of dormitory beds are extra-long and require special sheets. Check with your college or university to see what they require.
Bed risers, or under the bed storage. Your dorm room might be that big, so make the most of a small space.
A lock and key. Use these for gym lockers, art supply storage, that last package of cookies or any other items that you don't want friends or roommates rummaging through.
Swag-onomics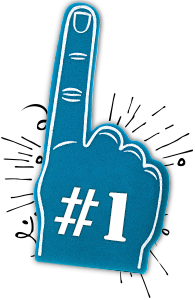 Swagonomics provides an introduction to school spirit. We'll total the costs of sweatshirts, baseball caps windshield stickers and more. The final exam requires you to create a budget that includes a complete gameday wardrobe without cutting funds for groceries, electricity, etc.
Last year, students spent an average of $91.68[2] for college-branded gear at back-to-school.
EXTRA CREDIT
Really want to get your swag on? Pay tribute to your alma mater by carrying a debit card with your school's logo!
Learn More About PNC Bank Visa Affinity Debit Cards »
Differential Relations
Pop Quiz: If you got a $99.98 flat tire on the way to chemlab and you broke a $100.00 distillation column while you were there, how will you make your portion of the rent this month? This course will teach you to solve problems like these using the art of parental reimbursement. Semester wraps up with a psychology module to help you smooth familial tempers caused by annoying expenses.
EXTRA CREDIT
Face it, you're probably going to run into some times when you need some help from home. Virtual Wallet Student® is a great tool for interacting with your parents while away at school. Your parents can receive Parent Alerts. Parent Alerts are triggered by balance thresholds that you and your family can set. That way, your family knows your funds are running low before you even have to ask for some extra cash.
Network Engineering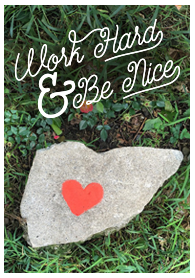 Learn to network and develop a great base of friends in college, some of whom can remain lifelong associates. Practice staying on campus for weekends, as you'll have the most time to meet new people. Gain real-world experience in early conflict resolution — so that small issues between you and your roommate do not become big issues.
The course will also teach you to meet with professors outside of class as they may be able to help you with internships and other ways to get a "foot in the door" to your career.
Other topics to be covered: keeping contact info for classmates and club mates, obtaining evaluations of professors prior to taking their classes. As a closing unit, you will write a resume and pass it on to new friends and contacts. Be sure to take theirs as well.
Criminal Justice
Course background:
Students are four times more likely than other groups to fall victim to familiar fraud[4], a type of ID fraud in which friends or even family members use knowledge about a person to benefit monetarily. Adding on, 18- to 29-year-olds (an age group that encompasses many students — college, graduate, medical, etc.) take nearly twice as long as other age groups to detect fraud.[5]
This advanced course can help you to guard against cyber-attacks AND prevent your friend from posting an embarrassing status messages on your social media account. Prerequisites include PNC security & privacy and cyber security tips.

Workstudy
Forget the lectures – this course is a semester-long exam. (It's also a great way to make some extra spending cash.) You will run library circulation desks, prepare lab solutions, re-set forgotten login passwords and many other "exciting" tasks. This course is extremely helpful to prepare students for the advanced level course, Getting a Job.
Nomadic Cultures

This course breaks down all the ways you can get around — on campus and beyond. You'll learn about university free-ride agreements with the local transit authority. Recall the joys of pedestrian travel (with and without an umbrella). Finally, you will learn the value of a hometown car pool … even if your friend's car is only equipped with a broken tape deck. This class is graded on a Bus Pass/Fail system.
Supply Chain Management
Get a foundation in frugality for the supplies of academia, like textbooks. College supplies are expensive, and textbooks alone can be as much as $1,000 per year. Likewise, you'll learn to buy used books, share books with classmates and borrow from students who are done with the books you need.
The semester will end with a marketing unit to help you sell the textbooks you don't plan to keep. After all, who really needs to reference Great Automobiles in Literature ever again?
Tech Ed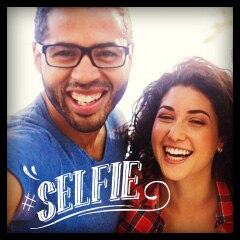 In this course you will evaluate and determine the best tablet for midterm research as well as selfies. You'll be using technology to write a lot of papers, crunch a lot of data and to stay in touch with everyone back home. The final unit of the class is Techonomics — because some retailers offer discounts on gear for students if you have a student ID.
Average spending per household on college students' 2014 electronics = $471.04.[3]

EXTRA CREDIT
PNC helps allow you to make the most of your tech to keep up on your finances while on campus. Keep tabs on your balance, deposit checks, and even pay your roommate back for that pizza last night.
RECOMMENDED READING
Pre-Med
In this course you will learn to stay healthy at school and reduce healthcare costs — out of your own pocket as well as your family's.
Eat right. Get plenty of vitamins and proper nourishment for all the demands in your life. Don't hit the ice cream machine after every meal or you may fall victim to the "Freshman 15." (NOTE: Doesn't just apply to freshmen!)
Exercise.
Flip-flops. Wear them in the dorm shower. Always.
The Art of Extracurricular Activities
This course requires field research, in which you will head out of your dorm room and have fun. In order to complete this core art requirement, the cost of the field research must not exceed your pre-existing school costs.
Lectures will be replaced by attending activities on/near campus, such as:
Guest speakers
Concerts
Clubs
Spending an afternoon playing Frisbee on the quad
Volunteering at a local animal shelter
Intramural basketball
Rec center/gym events
Live console-gaming sessions on campus Wi-Fi
Field research will conclude when you have taken enough time away from the books to focus clearly once again!
International Business

So you're "studying" abroad. You will need to cover all the bases: souvenirs, cuisine and emergency preparedness. Likewise, this course will help you develop systems for foreign exchange and funds transfer.
EXTRA CREDIT
A prepaid card like a PNC SmartAccess® Prepaid Visa® card may be a great way for you to make purchases in a foreign country.[6] The card comes EMV-equipped and you can set it up to receive direct deposits. You can even share an account with family so that they can make deposits, too. The best part is that it's even safer than cash; if your card (or its number) is lost or stolen, your money will be replaced if you notify us promptly of its unauthorized use.[7]
RECOMMENDED READING
Chip Card Technology - Added Security for Your PNC Bank Visa® Card »
Capstone: Comprehensive Project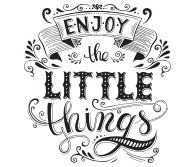 To pass the comprehensive project you must practice lessons learned in previous courses, but most importantly, you must enjoy the time you have.
Your college experience is about much more than books, grades or even money. The whole is greater than the sum of the parts, so live every moment and take every opportunity you can in college. Then, do the same in life.
Important Legal Disclosures and Information
*Please note that the above "curriculum" is a play on college life and that these are not real courses.

Virtual Wallet Student is a registered trademark of The PNC Financial Services Group, Inc.
Bank deposit products and services provided by PNC Bank, National Association. Member FDIC
PNC does not charge a fee for Mobile Banking. However, third party message and data rates may apply. These include fees your wireless carrier may charge you for data usage and text messaging services. Check with your wireless carrier for details regarding your specific wireless plan and any data usage or text messaging charges that may apply. Also, a supported mobile device is needed to use the Mobile Banking App. Mobile Deposit is a feature of PNC Mobile Banking. Use of the Mobile Deposit feature requires a supported camera-equipped device and you must download a PNC mobile banking app. Eligible PNC Bank account and PNC Bank Online Banking required. Certain other restrictions apply. See the mobile banking terms and conditions in the PNC Online Banking Service Agreement.