Retirement Assets
Indirect Rollover versus Direct Rollover
Call Now

Mon - Fri: 8am - 6pm ET
Sat: 9am - 2pm ET
Let's Talk

Fill out this simple form and a PNC investment professional will get in touch with you.
As you may know, there are different actions you can take with assets invested in a previous employer's 401(k) plan. These include leaving the assets where they are, moving the assets to a new employer's plan, cashing out, and rolling the assets over to an Individual Retirement Account (IRA). If you decide to pursue a rollover, consider the following information before you get started:
You can make a rollover at any age, but there are specific rules that must be followed. There are two possible ways that retirement assets can be rolled over: the 60-day (indirect) rollover and the trustee-to-trustee transfer (direct rollover).
The 60-day (indirect) Rollover
With this method, you actually receive a lump sum distribution from the employer-sponsored retirement plan. To complete the rollover transaction, you roll the plan assets to a new employer's plan (if applicable and permitted) or to an IRA. You must complete this transaction within 60 days.
If properly completed, rollovers (other than to a Roth IRA) are not subject to income tax. However, if you fail to complete the rollover, or miss the 60-day deadline, all or part of your distribution may be taxed and the taxable portion is subject to a 10 percent early distribution penalty (unless you're age 59½ or if some other exception applies).
Furthermore, if you receive a lump sum distribution from an employer-sponsored retirement plan, the employer must withhold 20 percent of the payment for taxes. This means that if you want to roll over your entire distribution, you'll need to come up with that extra 20 percent from other funds (though you may be able to recover the full amount when you file your tax return).
The Trustee-to-trustee Transfer (direct rollover)
The second type of rollover transaction occurs directly between the trustee or custodian of your former employer-sponsored retirement plan, and the trustee or custodian of your new employer's plan (if applicable and permitted) or to your IRA. Since you never actually receive the plan assets or have control of them, a trustee-to-trustee transfer is not treated as a taxable distribution. Trustee-to-trustee transfers avoid both the dangers of missing the 60-day deadline and, for employer-sponsored plans, the 20 percent withholding stipulation.
With employer-sponsored retirement plans, a trustee-to-trustee transfer is usually referred to as a direct rollover. If you receive a distribution from your former employer's plan that's eligible to be rolled over, your former employer must give you the option of making a direct rollover to either another employer-sponsored retirement plan or to an IRA.
A direct rollover is generally the most efficient way to move retirement funds. Taking a distribution yourself and rolling it over may be an option if you are certain you can roll over the full amount within 60 days.
Discussing Your Options
If you would like to discuss your options regarding your account(s) with a previous employer's retirement plan, PNC Investments Financial Advisors can help. They can speak with you about your goals and discuss the pros and cons of the various retirement plan distribution options available to you.
TOPICS
Help Keep Your Life Insurance On Track
Ask yourself these questions every one to two years.
THOUGHT LEADERSHIP
Investment Corner
Key PNC thought leaders detail the impact of market activity on investment options through e-Newsletters, market commentary, videos and upcoming events.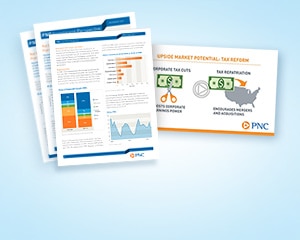 SAVING
7 Things to Start Saving for Right Now
Whether you've got thousands to spare or just a few bucks set aside, there are 7 things you should put those dollars towards.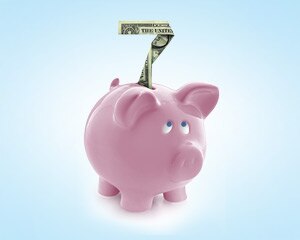 Apply for an IRA Online
Compare account types and open your account online
Learn More »
Important Legal Disclosures and Information
If you have a 401(k) from a former job, you may have several options to consider; each may have different costs, payment options and other features. Consult your legal or tax advisor for more information.
This material is meant to educate and not to provide legal, tax, accounting or investment advice. PNC Investments and its affiliates and vendors do not provide legal, tax or accounting advice.
Important Investor Information: Brokerage and insurance products are:


Not FDIC Insured • Not Bank Guaranteed • Not A Deposit
Not Insured By Any Federal Government Agency • May Lose Value
Securities products, brokerage services and managed account advisory services are offered by PNC Investments LLC, a registered broker-dealer and a registered investment adviser and member FINRA, and SIPC. Annuities and other insurance products are offered through PNC Insurance Services, LLC, a licensed insurance agency.
View the PNC Investments Business Resiliency Planning Customer Disclosure.

This document provides information on additional compensation that PNC Investments receives from certain mutual fund companies, 529 plan program managers and insurance companies.
This material does not constitute an offer or solicitation in any jurisdiction where or to any person to whom it would be unauthorized or unlawful to do so.
PNC Investments does not guarantee the performance of any investment. Investing results may vary. Investments may lose money. Diversification and asset allocation may not prevent a loss of investment.
PNC Investments LLC, PNC Insurance Services, LLC and PNC Bank, National Association are each affiliated with The PNC Financial Services Group, Inc.
Bank deposit products and services provided by PNC Bank, National Association. Member FDIC.