Tips for a Money-Smart Vacation
Before, During & After
An easy-to-follow vacation timeline — from the weeks leading up to your travel through the time you return home.
Finances Play a Big Part in a Vacation
Every traveler wants to get the best deals possible on hotels and airfare, but those basics are just the tip of the jetliner. Don't let additional financial considerations take a seat in the last row of coach. A little planning can make a big difference.
Plan Ahead
Schedule any upcoming bill payments that might be due while you are away. PNC's Online Bill Pay is an easy-to-use tool that can help you schedule payments ahead of time and avoid the headache later.
Cash Out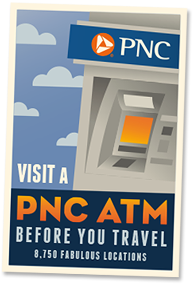 You'll need money for service and courtesy tips (luggage, cab driver, etc.), as well as businesses that don't accept credit cards. Depending on your destination, ATM accessibility may not be what you are used to.
PNC has a vast network of over 8,750 ATMs across the U.S. Terminals can be easily located online or via our Finder mobile app[1]. Don't worry if you can't find one of our ATMs nearby or if you forget to take out enough cash. We offer reimbursement of non-PNC Bank ATM fees for certain account types. Check our fee schedule for details and eligibility.
Chip Cards and Foreign Exchange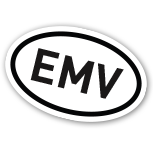 The initials "EMV" stand for "Europay, MasterCard and Visa" — the name given to credit-card embedded chips that enhance the security of electronic transactions. Accordingly, the majority of terminals in Europe, Canada, Africa, Latin America and the Middle East are chip card enabled. Before you travel overseas, ask your credit card company for EMV-chipped versions of your cards.
Learn more about how to get big protection from EMV chip cards »
In addition to carrying a credit card, you may need to carry exchanged currency. Some convenient methods like exchanging at an airport kiosk or withdrawing from a foreign ATM can have high fees associated. So consider exchanging your currency before you depart.
Spread the Word…
It's always a good idea to let some key people and services know when you expect to be away from home.
Let the post office know you will be traveling so they can hold your mail until you return. Keeping your mailbox clear of personal documents is a great way to help protect yourself from identity theft.
Make arrangements for someone to feed and walk your pets (Fido will appreciate it!)
Let your bank and/or credit card company know you are traveling. Financial institutions, like PNC, are constantly monitoring for transactions that may appear out of the cardholder's ordinary habits — so that fraud attempts can be deterred. By notifying your financial institution to disclose the location and dates of your travel, you may help eliminate phone calls to confirm account activities. With PNC, you can enter your travel dates in Online Banking.
Log in to your account and click the Customer Service tab.
Under Debit/ATM Card Services, select the card you are travelling with.
At the bottom right of the screen, click "Notify PNC of Foreign Travel."
You can also call our Customer Care Center at 1-888-762-2265 to inform us of your vacation.
…but Not Too Much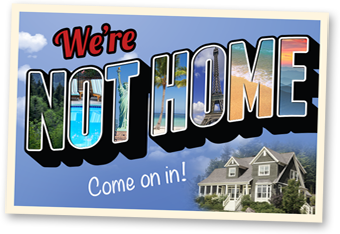 Inversely, it's good to exercise caution (especially when it comes to social media). Photo postings and other public documentation of your current whereabouts may put you at risk for someone looking to take advantage of your empty home.
Stick to the Game Plan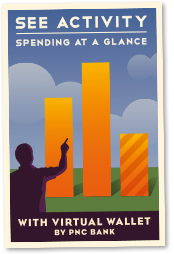 Create a "vacation budget" in advance of your trip to help eliminate a surprising credit card bill down the road. With today's technology, keeping track of your finances on-the-go (and avoiding overspending) has never been easier. PNC Virtual Wallet® customers can essentially create budgets for their trips by setting pre-departure spending alerts. The alerts will trigger emails or text messages to let account holders know when their designated thresholds have been reached.
Be Smart (and Safe)
Consider an option like the PNC SmartAccess® Prepaid Visa® Card. If you're still worried about overspending, this card will allow you to load a set amount of money before you leave and then act as a prepaid debit card for any of your vacation purchases.
This option also helps to provide extra peace of mind, as it is actually MORE secure than carrying cash. If your card is lost or stolen, notify us promptly and your money will be replaced in case of its unauthorized use.[2]
Getting back to the real world after a great trip is a difficult adjustment, but there's no reason to let the post-travel blues get you down. The best part of returning from vacation is starting to plan the next one.
Plan Ahead (Again)
Advance planning allows you to find and target off-peak times that may offer discounts on airfare and hotel rates. Many flight and travel sites have tools to help forecast when it's best to buy, based on an analysis of historical price changes. Some even offer price alerts so that you're notified when the price drops or increases.
Never too Early
Once you have an idea of how much money you will need, you can start saving. Virtual Wallet has features that make gradual saving simpler than you may realize. With The Savings Engine® and Wish List features, you can create savings plans for items or experiences that you'd like to purchase in the future, such as your next trip, and set up how much to save on a schedule that works best for you. Every little bit counts and it all adds up over time.

Money is important, but vacation is about enjoyment. You've done your cash budgeting, used online controls and taken all the other considerations. So, focus on the vacation experience. Create memories with surfing lessons, mountain views and more. You owe it to yourself!
Important Legal Disclosures and Information
Your wireless carrier may charge you for data usage. Check with your wireless carrier for details regarding your specific wireless plan and any data usage charges that may apply.

This app uses the location services provided by the device to determine your location. PNC does not capture or store any location data. Location information is used only to provide the app with "nearby" PNC branches and/or ATMs.

Please refer to the SmartAccess Terms and Conditions for full information.
PNC SmartAccess and SmartAccess are registered trademarks of The PNC Financial Services Group, Inc.
Visa is a registered trademark of Visa International Service Association and used under license.

©2015 The PNC Financial Services Group, Inc. All rights reserved. PNC Bank, National Association. Member FDIC