Global Market Snapshot - July 2018
Key Market/Economic Observations
Strategy Views
A Rising U.S. Budget Deficit—To Fear or Not to Fear? That is the Question
The Congressional Budget Office forecasts the U.S. budget deficit will reach $1 trillion, or 4.6% of GDP, by the year 2020; aggregate debt levels already sit at over 100% of GDP. Given the recent tax cuts and additional fiscal spending, is it fair to ask if we should be concerned? If not now, when? Historically, there is no clear relationship between rising debt levels and market performance, and timing the exact moment when the national debt "matters" is likely a fool's errand. There will certainly be a breaking point, but we don't think we're there, and growing U.S. debt levels should not be a primary consideration in asset allocation decisions at this time.
---
How the Markets Performed
United States
Trade War Risks Resurface
On the trade front, the news continues to change quickly. President Donald Trump has proposed a 10% incremental tariff on $200 billion of China imports after Beijing retaliated against the United States's previously announced 25% tariff on $50 billion worth of goods imported. The first wave of tariffs on $34 billion of China imports is set to take effect on July 6. Soon after, in mid-July, second-quarter earnings season begins, and U.S. companies are likely to address any trade concerns in their commentaries. It remains to be seen if and how their outlooks will shift. Despite the headlines, which had domestic indexes trading lower in the last weeks of June,
the fundamental backdrop remains sound, in our view. PNC forecasts the U.S. expansion to continue, estimating economic growth of 3.0% in 2018.

Europe
European Central Bank (ECB) Makes Moves to Normalize Policy, but Politics and Economics Continue to Cloud the Outlook

The European economy, broadly, continues to expand. Conditions, however, remain less than impressive: First-quarter Eurozone GDP growth was 0.4% quarter over quarter, meaningfully slower than that seen in the United States. But this growth, paired with an acceleration in inflation, was motivation enough for the ECB to announce it would end its quantitative easing program by the end of the year. The near- term outlook is muddied. Increasing trade tensions between the European Union and the United States, ongoing disputes in the United Kingdom over the shape of Brexit, and still-slowing manufacturing purchasing manager indexes (PMIs) across the continent are all sources of concern over the near term.


Emerging Markets
Encouraging Survey Data Trumped by Geopolitics
Emerging market equities are having their second worst month of the year in June as trade and tariff headlines continue to affect performance. While the narrative surrounding tariffs is primarily focused on Asian countries, Latin American equities have struggled from both trade headwinds and geopolitical risks. Chinese economic data have been relatively soft. Both retail sales and industrial production came in below expectations. However, business surveys, including the official China Composite PMI and the Caixin China PMITM, met or exceeded economists forecasts.

Japan
Abenomics Leading to Divergent Monetary Policy and Equity Valuations
Despite the less-than-favorable economic conditions (negative interest rate policy) and demographic challenges (aging population), valuations of Japanese equities remain favorable relative to other major developed markets. As of June 25, 2018, 32% of the companies in the Nikkei 225 are trading at price-to-book ratios less than one; however, only 14% and 4% of companies in the STOXX® Europe 600 and S&P 500®, respectively, are trading at discounts to book value.

---
Energy
Energy Outperformance on Improved Earnings Outlook, Higher Crude Prices
The Energy sector lagged the broader S&P 500 for the month of June despite relatively stable crude oil prices. On June 22, OPEC reached a preliminary agreement to increase oil production by 600,000 barrels per day, equating to 0.5% of global production, in order to offset lost production in Iran and Venezuela. For full-year 2018, domestic production is expected to account for 80% of incremental global demand, according to International Energy Agency data. This highlights continued growth in U.S. shale production due to lower breakevens and stronger global demand.


Download Full Article:
Authors:
Co-Chief Investment Strategists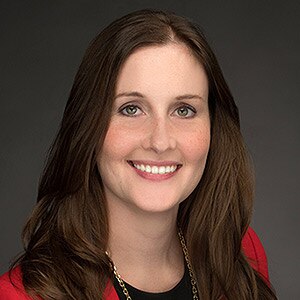 Amanda E. Agati, CFA®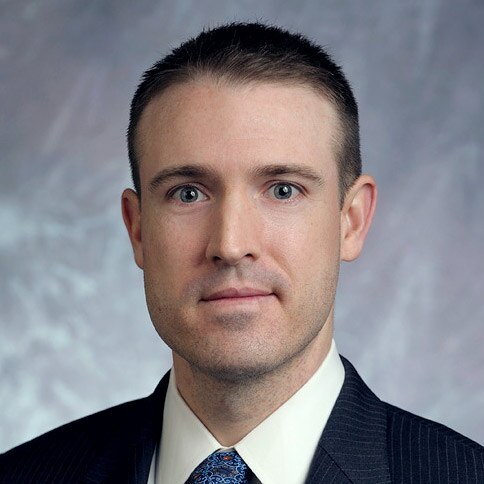 Jeffrey D. Mills
Let's Talk
For more information, please contact your PNC Advisor, call 888-762-6226 or, fill out our simple form to request an appointment with one of our PNC Wealth Management Professionals.
Important Legal Disclosures & Information
The PNC Financial Services Group, Inc. ("PNC") uses the marketing name PNC Wealth Management® to provide investment and wealth management, fiduciary services, FDIC-insured banking products and services, and lending of funds through its subsidiary, PNC Bank, National Association ("PNC Bank"), which is a Member FDIC, and to provide specific fiduciary and agency services through its subsidiary, PNC Delaware Trust Company or PNC Ohio Trust Company. Securities products, brokerage services, and managed account advisory services are offered by PNC Investments LLC, a registered broker-dealer and a registered investment adviser and member of FINRA and SIPC. Insurance products may be provided through PNC Insurance Services, LLC, a licensed insurance agency affiliate of PNC, or through licensed insurance agencies that are not affiliated with PNC; in either case a licensed insurance affiliate may receive compensation if you choose to purchase insurance through these programs. A decision to purchase insurance will not affect the cost or availability of other products or services from PNC or its affiliates. PNC does not provide legal, tax, or accounting advice unless, with respect to tax advice, PNC Bank has entered into a written tax services agreement. PNC does not provide services in any jurisdiction in which it is not authorized to conduct business. PNC Bank is not registered as a municipal advisor under the Dodd-Frank Wall Street Reform and Consumer Protection Act ("Act"). Investment management and related products and services provided to a "municipal entity" or "obligated person" regarding "proceeds of municipal securities" (as such terms are defined in the Act) will be provided by PNC Capital Advisors, LLC, a wholly-owned subsidiary of PNC Bank and SEC registered investment adviser.
"PNC Wealth Management" and "PNC Wealth Insight" are registered service marks of The PNC Financial Services Group, Inc.
Important Information about Procedures for Opening a New Account
To help the government fight the funding of terrorism and money laundering activities, Federal law requires all financial institutions to obtain, verify, and record information that identifies each person who opens an account.
What this means for you: When you open an account, we are required by Federal law to ask for your name, street address, date of birth (for natural persons) and other information as required to identify you. This may include a request or requests for confirmatory information such as presentation of your driver's license and/or other document(s).
Investments: Not FDIC Insured. No Bank Guarantee. May Lose Value.
Insurance: Not FDIC Insured. No Bank or Federal Government Guarantee. Not a Deposit. May Lose Value.