Global Market Snapshot - May 2018
Key Market/Economic Observations
Strategy Views
U.S./China Trade - Where Are We Today?
Continued trade tensions drove elevated levels of market volatility throughout the month, as the U.S./China tariff exchange continued to unfold. Although we believe the trade overhang will slowly dissipate as we move through the year, any further escalations (real or implied) will continue to weigh on markets over the near term.
---
How the Markets Performed
United States
Oil Rises and Treasury Yields Push Higher; Flatter Yield Curve Debate
We are watching the yield curve, but it serves as only one input into our business cycle analysis. It is true that the curve has inverted before six of the last seven recessionary bear markets, but the lead time is often unpredictable. For example, the lead‑up was 21 months before the peak in 2007, but only 2 months in 1980. Currently, in combination with other economic signals, the yield curve is not yet a major concern.
Europe
Slowing Momentum, but Outlook Remains Positive; Brexit Still a Bit of a Sticky Wicket
Possibly due in part to the cooling economic data, European markets are struggling compared to their U.S. counterparts. During the first quarter, the S&P 500® lost only a little more than 1% while the STOXX® Euro 600 lost almost 5%. But markets advanced in April (the STOXX Euro 600 was up nearly 3% through the first three weeks of April) on comparatively strong earnings.
Japan
Bank of Japan Remains on Hold, for Now
We currently maintain currency hedges within some of our allocations to Japan and Europe. A combination of market positioning, such as record net-long euro futures positioning, rising U.S. interest rates, and diverging economic performances (such as data surprising indexes), seems to have encouraged the dollar's recent advance, helping our hedged positions. Further supporting the dollar, the U.S. interest rate premium over Germany has never been higher, and the interest rate premium over Japanese government bonds may be enough to begin enticing Japanese asset managers to boost their unhedged U.S. bond allocations.
Emerging Markets
Emerging Market Stocks Under Pressure
In the near term, we would watch the underlying strength of the dollar. Since hitting its year-to-date low in mid-February, the U.S. Dollar Index is up about 3.4%. Emerging market (EM) countries running current account deficits, and any devaluation of their own currencies against the dollar, may increase their global borrowing costs and weigh down their economies. We have seen broad EM markets trade with moves in the dollar over the past few years, and may be seeing it again.
---
Energy
Crude at Its Highest Since 2014 on Tighter Supply Outlook
After a quarter-long consolidation, West Texas Intermediate crude oil prices broke above a key technical level of $66 per barrel in early April, the highest level since 2014, offering an indication the current uptrend remains intact.

Download Full Article:
Authors:
Co-Chief Investment Strategists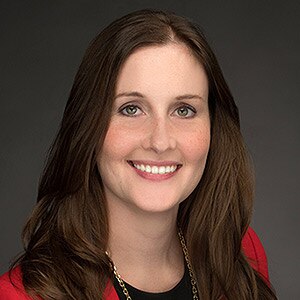 Amanda E. Agati, CFA®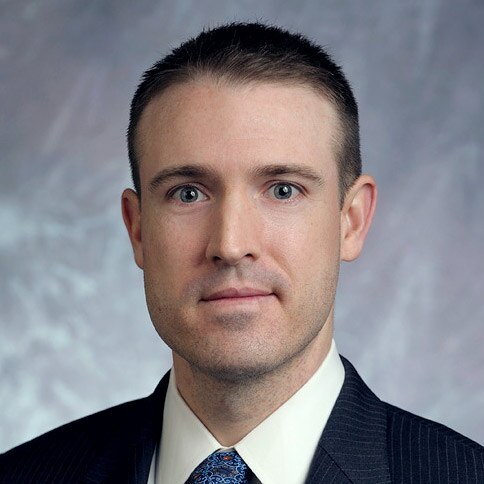 Jeffrey D. Mills
Let's Talk
For more information, please contact your PNC Advisor, call 888-762-6226 or, fill out our simple form to request an appointment with one of our PNC Wealth Management Professionals.
Important Legal Disclosures & Information
The PNC Financial Services Group, Inc. ("PNC") uses the marketing name PNC Wealth Management® to provide investment and wealth management, fiduciary services, FDIC-insured banking products and services, and lending of funds through its subsidiary, PNC Bank, National Association ("PNC Bank"), which is a Member FDIC, and to provide specific fiduciary and agency services through its subsidiary, PNC Delaware Trust Company or PNC Ohio Trust Company. Securities products, brokerage services, and managed account advisory services are offered by PNC Investments LLC, a registered broker-dealer and a registered investment adviser and member of FINRA and SIPC. Insurance products may be provided through PNC Insurance Services, LLC, a licensed insurance agency affiliate of PNC, or through licensed insurance agencies that are not affiliated with PNC; in either case a licensed insurance affiliate may receive compensation if you choose to purchase insurance through these programs. A decision to purchase insurance will not affect the cost or availability of other products or services from PNC or its affiliates. PNC does not provide legal, tax, or accounting advice unless, with respect to tax advice, PNC Bank has entered into a written tax services agreement. PNC does not provide services in any jurisdiction in which it is not authorized to conduct business. PNC Bank is not registered as a municipal advisor under the Dodd-Frank Wall Street Reform and Consumer Protection Act ("Act"). Investment management and related products and services provided to a "municipal entity" or "obligated person" regarding "proceeds of municipal securities" (as such terms are defined in the Act) will be provided by PNC Capital Advisors, LLC, a wholly-owned subsidiary of PNC Bank and SEC registered investment adviser.
"PNC Wealth Management" and "PNC Wealth Insight" are registered service marks of The PNC Financial Services Group, Inc.
Important Information about Procedures for Opening a New Account
To help the government fight the funding of terrorism and money laundering activities, Federal law requires all financial institutions to obtain, verify, and record information that identifies each person who opens an account.
What this means for you: When you open an account, we are required by Federal law to ask for your name, street address, date of birth (for natural persons) and other information as required to identify you. This may include a request or requests for confirmatory information such as presentation of your driver's license and/or other document(s).
Investments: Not FDIC Insured. No Bank Guarantee. May Lose Value.
Insurance: Not FDIC Insured. No Bank or Federal Government Guarantee. Not a Deposit. May Lose Value.