Private Banking Services
At PNC Wealth Management®, we understand the unique financial challenges faced by families of wealth – from managing assets to growing and preserving wealth for generations to come. Discover how a dedicated Banking Advisor can help you achieve your financial goals.
Call Now
M-F: 7:30am to 5pm ET


Let's Talk
Fill out this simple form and we will get in touch with you.
Our Approach
A Relationship-Based Approach to Your Financial Well-Being
Whether you need a personal line of credit for day-to-day purchases, mortgage options for financing a home or vacation property, help with lending to start a business – or anything in between – PNC Wealth Management is here to help.
As a PNC Wealth Management client you'll work with a dedicated Banking Advisor whose goal is to understand your short-term financial needs and long-term financial goals. Your Banking Advisor will then coordinate with a team of professionals within Wealth Management to provide you with personalized service, tailored to the unique financial needs of you and your family. It's this team approach that enables your Banking Advisor to develop and execute a comprehensive wealth plan.
Enhanced Deposit & Cash Management Options
Your Banking Advisor will offer personalized solutions to address your current liquidity needs. Examples include:
Performance Select Checking Account, our highest performing checking account type, which includes free ATM transactions at over 9,000 PNC ATMs, no PNC fees for use of non-PNC ATMs, discounts on lines of credit, a tiered rate of interest and more.

Premiere Money Market, designed to reward clients with higher returns through balance based interest tiers.
In addition, PNC offers leading-edge online banking tools and resources to help you manage your money in whatever manner is most convenient for you. With PNC's mobile banking[1], mobile apps, and online banking, we provide a variety of options for you to conduct your personal banking transactions.
Sophisticated Lending Solutions
We look at lending as more than a financing arrangement; we believe it can be used as a tool to help you achieve your financial goals, providing you with control over your cash flow. Your Banking Advisor will help find the right solutions to fit your financing needs, in alignment with your long-term financial goals. Lending options include:
Home Financing Lending
Conventional and Jumbo Mortgage Loans, including special rate reductions for qualified Wealth Management clients
Home Equity Lines of Credit
Home Equity Installment Loans
Specialized Lending
Aviation Financing
Business Lending
Investment Real Estate
Quick Link Portfolio Line of Credit
Additional Lines of Credit Secured by your Investment Management Account
Consumer Lending
Personal Lines of Credit (principal and interest or interest only)
Unsecured Lines and Loans
Credit Card
Insights to Guide Your Path
At PNC Wealth Management, we believe in building prosperous, long-term relationships. Your dedicated Banking Advisor is prepared to help you with lines of credit, mortgage options, liquidity management and more. It's a process meant to provide you with the appropriate financial solution at the appropriate time.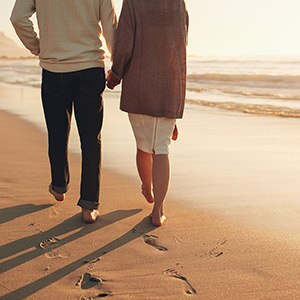 It takes money, time, and a lot of heart to achieve your vision. How can I preserve my wealth?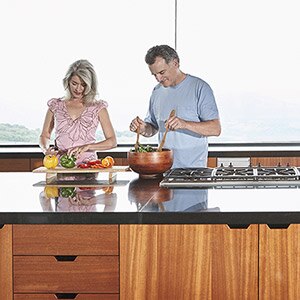 When it comes to home improvements, consider a financing strategy that won't disrupt your long-term investment plan.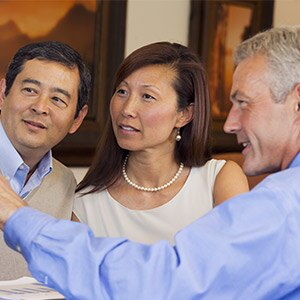 Consider other alternatives for borrowing money that won't impact your short-term liquidity or long-term investment strategy.
Important Legal Disclosures & Information
A supported mobile device is needed to use Mobile Banking. Standard message and data rates may apply.
The PNC Financial Services Group, Inc. ("PNC") uses the marketing name PNC Wealth Management® to provide investment and wealth management, fiduciary services, FDIC-insured banking products and services, and lending of funds through its subsidiary, PNC Bank, National Association ("PNC Bank"), which is a Member FDIC, and to provide specific fiduciary and agency services through its subsidiary, PNC Delaware Trust Company or PNC Ohio Trust Company. Securities products, brokerage services, and managed account advisory services are offered by PNC Investments LLC, a registered broker-dealer and a registered investment adviser and member of FINRA and SIPC. Insurance products may be provided through PNC Insurance Services, LLC, a licensed insurance agency affiliate of PNC, or through licensed insurance agencies that are not affiliated with PNC; in either case a licensed insurance affiliate may receive compensation if you choose to purchase insurance through these programs. A decision to purchase insurance will not affect the cost or availability of other products or services from PNC or its affiliates. PNC does not provide legal, tax, or accounting advice unless, with respect to tax advice, PNC Bank has entered into a written tax services agreement. PNC does not provide services in any jurisdiction in which it is not authorized to conduct business. PNC Bank is not registered as a municipal advisor under the Dodd-Frank Wall Street Reform and Consumer Protection Act ("Act"). Investment management and related products and services provided to a "municipal entity" or "obligated person" regarding "proceeds of municipal securities" (as such terms are defined in the Act) will be provided by PNC Capital Advisors, LLC, a wholly-owned subsidiary of PNC Bank and SEC registered investment adviser.
"PNC Wealth Management" and "PNC Wealth Insight" are registered service marks of The PNC Financial Services Group, Inc.
Important Information about Procedures for Opening a New Account
To help the government fight the funding of terrorism and money laundering activities, Federal law requires all financial institutions to obtain, verify, and record information that identifies each person who opens an account.
What this means for you: When you open an account, we are required by Federal law to ask for your name, street address, date of birth (for natural persons) and other information as required to identify you. This may include a request or requests for confirmatory information such as presentation of your driver's license and/or other document(s).
Investments: Not FDIC Insured. No Bank Guarantee. May Lose Value.
Insurance: Not FDIC Insured. No Bank or Federal Government Guarantee. Not a Deposit. May Lose Value.
Bank deposit products and services provided by PNC Bank, National Association. Member FDIC