Business Insights
eNews for Manufacturers & Wholesalers
Fall 2017
This educational publication covers industry hot topics such as cost reduction and lean manufacturing, and improving business management.
Signup to automatically receive enews in your inbox.
This Issue's Articles
SUPPLY CHAIN
The Promise of Wearable Tech in the Supply Chain
From safety to customer service, tech on the body is heating up.
From fitness trackers that alert truck drivers when it's time to make a rest stop to rings that track and register inventory, wearable technology is already making its way into the supply chain.
MANAGEMENT

Feeling the Squeeze?
Wholesalers need to know how to demonstrate their unique value.
It's called creative destruction, and it has triggered a wave of unprecedented change across the wholesale distribution industry.
Resources for Manufacturers & Wholesalers

Stay up-to-speed on best practices and the latest industry-specific tends, hot topics and banking strategies.

PNC Point of View
Resources, Perspectives and Insights from PNC
Find out more about PNC's experts, values and priorities through interesting stories on timely and relevant topics such as finance and the economy, community involvement and banking innovation.
How Long Should You Keep Financial Records?
with commentary by Jim Benedict
Here's a guide to help you think through how to keep and store your most important documents, but also know what you can shred.
Student Loan Debt Doesn't Have to Control Your Checkbook

featuring Naimesh Patel and Ardell Montgomery
Student loan debt doesn't have to be overwhelming and expensive. Consider a variety of tools to help manage it.

---
Cash Flow Challenges
Cash Flow Challenges is a weekly blog that gives you insights on the top cash flow challenges business owners are facing today.

7 Ways to Improve Your Cash Flow Now
In addition to a business plan and a mission statement, cash flow management is a key component of small business success.

Business Loans and Personal Finances: Real Crossover, Real Concerns
Webinars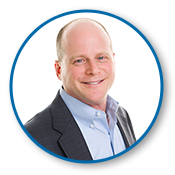 Increase Your Cash Flow in Two Years
How Smart Business Owners Will Double Their Cash Through 2019
Guest Speaker: Gene Marks, Nationally Recognized Management Expert
Hear Gene Marks, whose The Washington Post, Forbes, Inc. Magazine and The Huffington Post columns on management are read weekly by hundreds of thousands of owners of small and medium-sized businesses across the country. Gene's columns, presentations and frequent appearances on Fox Business, Fox News, MSNBC and CNBC are thought-provoking and entertaining.
---
Related Products and Services

Important Legal Disclosures and Information
The article(s) you are reading were prepared for general information purposes by Manifest, LLC. These articles are for general information purposes only and are not intended to provide legal, tax, accounting or financial advice. PNC urges its customers to do independent research and to consult with financial and legal professionals before making any financial decisions. These articles may provide reference to Internet sites as a convenience to our readers. While PNC endeavors to provide resources that are reputable and safe, we cannot be held responsible for the information, products, or services obtained on such sites and will not be liable for any damages arising from your access to such sites. The content, accuracy, opinions expressed, and links provided by these resources are not investigated, verified, monitored or endorsed by PNC.