PNC Merchant Business Insights
eNews for Merchants
Summer 2017
This publication covers industry hot topics such as new payment technologies and data security, plus suggestions on how you can accelerate receivables.
Knowledge that enhances your business. Never miss an issue.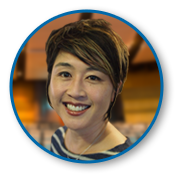 Exclusive PNC Webcast
Delivering Happiness: A Powerful Strategy for You, Your Employees and the Bottom Line
Guest Speaker: Jenn Lim, CEO of "Delivering Happiness"

Learn from internationally renowned Jenn Lim, how making an investment in happiness may increase your productivity, profitability and the sustainability of your business.
Exclusive Webcast
INDUSTRY NEWS
Update on Mobile POS Systems
Take a look at the benefits of mobile POS to merchants and customers and how widespread mobile POS has become.
---
BEST PRACTICES

Protect Yourself from Chargeback Abuse

It is called "friendly fraud" — consumers wrongfully taking advantage of regulations.
---
COMPLIANCE
Watch for the Red Flags of Identity Theft
For a small business, combating identity theft is a four-step process.

COMPLIANCE

Making PCI Compliance Continuous
PCI compliance is not a set-it-and-forget-it task. Once merchants are compliant, they must take steps to remain compliant.
Resources for Merchants

Merchant Memos
PNC Merchant Services®: Your Source For Gift Card Solutions
If you are searching for ways to accelerate your receivables, gift cards may be the solution you need to optimize the way you receive funds.
PNC Merchant Services[1] has gift card programs designed to meet your unique needs, starting with as few as 100 cards . Gift cards can be designed with eye-catching colors and logos to help distinguish your business from the competition, and
customized messages can be used to further promote your brand. Other benefits include:
You could increase your sales by offering gift cards, particularly when they are redeemed.
Store credit can be issued via gift cards for merchandise returns, keeping profits in-house .
Balances on activated gift cards are held by you until gift cards are redeemed.
Employees can easily manage and reconcile gift card transactions , saving time and money.
Reporting is available online, on your bank card statement or through your terminal's receipt paper, making it easy to have the information you need when you need it.
The use of gift cards continues to be popular, proving they are no longer just for big-box retail stores or large chain restaurants. They can be found in coffee shops, hair salons, doctors' offices and even auto repair shops.
To learn more about how gift cards could help you accelerate your receivables, call PNC Merchant Services at 1-888-562-2300.
---
EMV Liability Shift Delayed to 2020 for U.S. Automated Fuel Dispensers
MasterCard[2] has announced a delay in U.S. region automated fuel dispenser (AFD) merchant participation in the counterfeit and lost/stolen fraud chip liability shifts for U.S. region domestic MasterCard and Maestro point-of-sale transactions. The new participation date is October 1, 2020. Watch for updates from PNC Merchant Services[1] as more information becomes available.
Cash Flow Challenges
Cash Flow Challenges is a weekly blog that gives you insights on the top cash flow challenges business owners are facing today.

Businesses Should Offer More Ways to Pay
Mark Henricks
The growth in ways to pay means a challenge and an opportunity for business owners. The challenge lies in meeting the sometimes-significant technical and operational requirements for providing alternative ways to pay.

From Online to Brick-and-Mortar
By Benjamin Gran
PNC Point of View
Resources, Perspectives and Insights from PNC
Find out more about PNC's experts, values and priorities through interesting stories on timely and relevant topics such as finance and the economy, community involvement and banking innovation.
Fed Raises Rates, Signals More to Come
With Commentary by Gus Faucher and Bill Stone
About 200,000 jobs are being added per month, the unemployment rate has fallen to 4.7 percent, and many consumers are in better financial shape.
How Long Can Recovery Continue?
With Commentary by Bill Stone
Following a recession, GDP growth usually accelerates as a result of pent-up consumer demand for goods. After the initial jump, growth tends to settle into a more sustainable level.
---
Meet Mike
"Clover makes my day less stressful because I'm able to understand how our business is doing every day.
- The Office Coffee Shop - Mike, Owner

Learn about Clover Station — a next-generation point-of-sale (POS) system that can help simplify your business.
Important Legal Disclosures and Information
Merchant Services provided by PNC Merchant Services Company and are subject to credit approval. PNC Merchant Services is a registered trademark of The PNC Financial Services Group, Inc.


MasterCard is a registered trademark and MasterCard Secure Code is a trademark of MasterCard International, Inc.

This Merchant Business Insights e-Newsletter is designed to provide useful and practical information for merchants accepting card transactions. It is not intended to be legal, tax, accounting or financial advice, nor should it be substituted for a full and regular review of the Association Rules and any changes thereto. Internet sites provided in this e-Newsletter are provided as a convenience to our readers. While PNC Merchant Services endeavors to provide resources that are reputable and safe, we are not responsible for the information, products, or services obtained on such sites.