Business Insights
eNews for Professional Services
Fall 2017
Stay on top of the latest accounting and legal industry news with Business Insights for Professional Services. This educational e-publication covers industry hot topics such as sales & marketing, industry news and provides suggestions for improved business management.
Knowledge that enhances your business. Never miss an issue.
This Issue's Articles
BETTER MANAGEMENT
Stay on Top of Your Financial Reporting
To be productive, you need to keep track. Here's how.
Poor accounting is one of the reasons many small businesses fail, according to The New York Times.

SALES & MARKETING

To Grow Your Business, Become a Thought Leader
Developing a niche and becoming an expert can create a new pipeline of clients.
You may even have a few quotes in a local media outlet. But this only helps if people other than your current client roster and family know it.
INDUSTRY FOCUS ON ACCOUNTANTS
5 Tips for Reducing Next Year's Busy Season Stress
Tax time is always a challenge for accountants, but preparing can make it easier.
You made it through tax season. Now is the time to take what you've learned to make next year's season less stressful and more productive.
INDUSTRY FOCUS ON ATTORNEYS
Online Legal Tech Isn't Your Competition
Legal websites may offer more efficient ways to work.
Legal technology is everywhere, but the advent of automatic document drafting may be of most concern to lawyers, particularly in small firms.
Resources for Professional Service Providers

Cash Flow Challenges
Cash Flow Challenges is a weekly blog that gives you insights on the top cash flow challenges business owners are facing today.

Productivity Hacks that Drive Business Success
Mark Henricks
It's impossible to tell whether you are getting anywhere unless you describe the goal specifically.

How to Exit a Vendor Relationship Gracefully
Rebecca Lake
PNC Point of View
Resources, Perspectives and Insights from PNC
Find out more about PNC's experts, values and priorities through interesting stories on timely and relevant topics such as finance and the economy, community involvement and banking innovation.
How Long Should You Keep Financial Records?
with commentary by Jim Benedict
Here's a guide to help you think through how to keep and store your most important documents, but also know what you can shred.
Student Loan Debt Doesn't Have to Control Your Checkbook

featuring Naimesh Patel and Ardell Montgomery
Student loan debt doesn't have to be overwhelming and expensive. Consider a variety of tools to help manage it.

---
Featured Webinars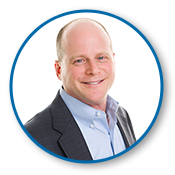 Increase Your Cash Flow in Two Years
How Smart Business Owners Will Double Their Cash Through 2019
Guest Speaker: Gene Marks, Nationally Recognized Management Expert
Hear Gene Marks, whose The Washington Post, Forbes, Inc. Magazine and The Huffington Post columns on management are read weekly by hundreds of thousands of owners of small and medium-sized businesses across the country. Gene's columns, presentations and frequent appearances on Fox Business, Fox News, MSNBC and CNBC are thought-provoking and entertaining.
---
Resources for Your Clients

Your PNC Banker has the industry experience and knowledge to get your clients the right cash flow solutions for their businesses. We'll meet regularly with you and serve as part of a trusted team of advisors for your clients. Learn more »

Explore and share PNC's unique solutions and resources developed for your business clients:
We also offer a variety of resources for women business owners and executives : pnc.com/women
PNC Business Insights eNewsletters
eNews
PNC Business Insights eNewsletters are focused around specific industry needs that can help both your entrepreneur and executive clients continue to grow their business while learning trends and opportunities in their industry. Monthly or Quarterly enews issues can be emailed automatically to their inbox. Business Insights eNews includes industry-dedicated issues focusing on topics relevant to the following:

Healthcare, Dental, Manufacturers, Wholesalers, Retail & Restaurants, Merchant Services, Professional Services, and Women.

Associated Products & Services
Important Information and Disclosures
The article(s) you are reading were prepared for general information purposes by Manifest, LLC. These articles are for general information purposes only and are not intended to provide legal, tax, accounting or financial advice. PNC urges its customers to do independent research and to consult with financial and legal professionals before making any financial decisions. These articles may provide reference to Internet sites as a convenience to our readers. While PNC endeavors to provide resources that are reputable and safe, we cannot be held responsible for the information, products, or services obtained on such sites and will not be liable for any damages arising from your access to such sites. The content, accuracy, opinions expressed, and links provided by these resources are not investigated, verified, monitored or endorsed by PNC.