Business Insights

eNews for Women in Business

Summer 2017
Empowering women entrepreneurs and executives and other financial decision makers with information and resources to help you grow your business. By subscribing, you will be connected to three brief articles per month on topics selected to help you thrive as businesswomen.
Knowledge that enhances your business. Never miss an issue.
Find more resources for Women Business Owners and Executives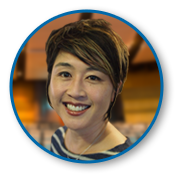 Exclusive PNC Webcast
Delivering Happiness: A Powerful Strategy for You, Your Employees and the Bottom Line
Guest Speaker: Jenn Lim, CEO of "Delivering Happiness"

Learn from internationally renowned Jenn Lim, about how making an investment in happiness may increase your productivity, profitability and the sustainability of your business.
Special Video
This Issue's Articles
MANAGEMENT

The Essentials for New Managers
How to help new leaders arise and become excellent role models.

Your new managers must grow quickly into their new roles, you need to provide support to help them and their teams succeed.
---
YOUR WELL BEING
Keep Your Health in Check by Eating Right at Work
Being busy doesn't have to mean your nutrition has to suffer.
Do you live on caffeine and snack food through your workday? These and other poor eating habits at work are bad for both your health and your productivity.
BOOK REVIEW

Scrappy
A Little Book About Choosing to Play Big — by Terri L. Sjodin
"Scrappiness" used to be one of those diminutive terms applied to women in business when traits such as perseverance and grit were considered unladylike.
Resources for Women Entrepreneurs and Executives

Associated Products & Services
Important Information and Disclosures
The article(s) you are reading were prepared for general information purposes by Manifest, LLC. These articles are for general information purposes only and are not intended to provide legal, tax, accounting or financial advice. PNC urges its customers to do independent research and to consult with financial and legal professionals before making any financial decisions. These articles may provide reference to Internet sites as a convenience to our readers. While PNC endeavors to provide resources that are reputable and safe, we cannot be held responsible for the information, products, or services obtained on such sites and will not be liable for any damages arising from your access to such sites. The content, accuracy, opinions expressed, and links provided by these resources are not investigated, verified, monitored or endorsed by PNC.