Toggle nav
Login
Sign on to Online Banking
Sign on to another service:
---
Personal and Small Business:
---
Personal and Small Business:
---
Corporate and Institutional:
How Delegation Can Make You a Better Leader
Although author Peg Tobin wrote her book Delegate or Suffocate with nurses in mind, its lessons on how to evolve from employee to manager to leader are universal.
In fact, anyone who accepts a position of authority for the first time, or who struggles to understand their ongoing role as a manager, will find Tobin's book enlightening and even entertaining. Tobin draws extensively on her own experience as a registered nurse working her way up the hospital hierarchy to weave a narrative that is funny, heartwarming and highly informative.
As the author sees it, leadership entails a number of traits that, while accessible to everyone, require considerable insight and personal growth to maintain consistently. These include:
Honesty: Because a leader leads by inspiring confidence and trust, honesty—on display through sincerity, integrity and candor in all actions—is paramount. Without honesty, there can be no trust, and without trust, a leader simply cannot hope to influence her followers. Honesty also means being straightforward in your thinking so your actions and decisions reflect your core values.
Fairness: If your actions are based on reason and moral principles, you can avoid decisions biased by prejudice, petty emotion or personal desire. A leader has to keep an open mind and seek out diversity of opinion and perspective in order to make informed decisions. At the same time, she must display empathy by being sensitive to the feelings, values, interests and well being of others.
Vision: A critical distinction between managers and leaders is that leaders are always facing forward toward the future and the goals they've set. But simply having a vision for the future is not enough. They must communicate it throughout the organization and inspire others to embrace it.
Confidence: Confidence and the perseverance needed to accomplish your goals is not the same as stubbornness. Rather, it involves the courage to accept other points of view even as you lean in to overcome insurmountable obstacles—and inspire your followers to do the same. Confidence isn't displayed with bluster, but with a calm demeanor in times of stress.
Imagination: Finally, leaders must have the imagination not only to create and communicate a vision, but also to make timely and appropriate changes in their thinking, plans and methods as situations evolve. Imagination also involves curiosity and a thirst for lifelong learning.
More eNews

Get Helpful Articles Like This Sent Automatically to your Inbox.
---
Insights Magazine
PNC INSIGHTS for Women in Business Magazine
Spring / Summer 2018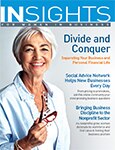 In-depth articles and tips for women business owners and executives
---
Solutions
Get More Solutions for Women

---
Important Legal Disclosures and Information
The article(s) you are reading were prepared for general information purposes by Manifest, LLC. These articles are for general information purposes only and are not intended to provide legal, tax, accounting or financial advice. PNC urges its customers to do independent research and to consult with financial and legal professionals before making any financial decisions. These articles may provide reference to Internet sites as a convenience to our readers. While PNC endeavors to provide resources that are reputable and safe, we cannot be held responsible for the information, products, or services obtained on such sites and will not be liable for any damages arising from your access to such sites. The content, accuracy, opinions expressed, and links provided by these resources are not investigated, verified, monitored or endorsed by PNC.
GET IN TOUCH

Join Us

Be part of our inclusive culture that strives for excellence and rewards talent.

Visit PNC Careers »
The PNC Financial Services Group, Inc. All rights reserved.