Toggle nav
Login
Sign on to Online Banking
Sign on to another service:
---
Personal and Small Business:
---
Personal and Small Business:
---
Corporate and Institutional:
Tips to Boost and Maintain Morale
Think beyond the occasional office party.
Employee morale is far more than a feel-good issue for managers. Years of studies indicate that positive morale offers improved productivity and reduced turnover. Whether you're helping employees recover from a crisis or you want to build upon an already happy workplace, here are a few tips for boosting and maintaining company morale:
Focus on the positive. At its heart, a strong morale is based on a culture of positivity and a leader who understands that cultivating the best in people offers lasting results. Tell your employees what they're doing right; encourage your high potentials to share best practices; and, when you must address errors or underperformance, focus on what an employee can do to improve rather than dwelling on the error itself.
Make yourself available. An open-door policy is nice, but to really know how your employees are feeling and the challenges they face, you need to spend time with them on a regular basis. The more available you are, the more likely you are to learn what affects the mood of your workforce. You're also in a better position to understand what solutions to offer.
Reinforce a sense of purpose. Everyone wants to feel that their hard work has a positive impact on the world. To keep your employees from getting bogged down in daily details, it's worth reminding them exactly how they are helping customers, the company and the community at large. Share success stories and publicly praise employees who have gone the extra mile. Also consider getting your team involved in community service projects and volunteerism.
Cede control. As much as possible, allow employees to have a say in their schedule, work style and environment. This could range from offering flextime to giving employees a voice in crafting company policy. Also consider ways to reward original, innovative, positive thinking.
More eNews

Get Helpful Articles Like This Sent Automatically to your Inbox.
---
Insights Magazine
PNC INSIGHTS for Women in Business Magazine
Spring / Summer 2018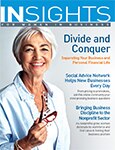 In-depth articles and tips for women business owners and executives
---
Solutions
Get More Solutions for Women

---
Important Legal Disclosures and Information
The article(s) you are reading were prepared for general information purposes by Manifest, LLC. These articles are for general information purposes only and are not intended to provide legal, tax, accounting or financial advice. PNC urges its customers to do independent research and to consult with financial and legal professionals before making any financial decisions. These articles may provide reference to Internet sites as a convenience to our readers. While PNC endeavors to provide resources that are reputable and safe, we cannot be held responsible for the information, products, or services obtained on such sites and will not be liable for any damages arising from your access to such sites. The content, accuracy, opinions expressed, and links provided by these resources are not investigated, verified, monitored or endorsed by PNC.
GET IN TOUCH

Join Us

Be part of our inclusive culture that strives for excellence and rewards talent.

Visit PNC Careers »
The PNC Financial Services Group, Inc. All rights reserved.