Four Ways to Combat Workplace Stress
Discover some of the keys to a happier, more productive workplace.
Stress has become one of the leading scourges of the 21st-century workplace. Employees suffering from high stress levels exhibit lower levels of engagement and productivity, and have higher absentee levels than those not operating under excessive pressure, according to a study by professional services firm Towers Watson. This research found that 57% of employees who claimed to be experiencing high stress levels also reported that they felt disengaged from their work, while just one in 10 employees with low stress levels answered similarly. Here are a few ways to help your team de-stress on the job.
Reconsider your staffing needs. The survey exposes a dramatic gap in perceptions of staffing inadequacy between employees and managers. More than half of employees cited this as a major source of stress, while just 15% of senior managers acknowledged it as a root cause in their own organization. Work with employees to see where they need additional help, and consider bringing in independent contractors or part-time employees to fill in as needed.
Open the lines of communication. As you can see, it's a mistake to assume you know what employees need or want without asking them. Consider that 34% of employers thought technology that made employees available outside working hours was one of the leading causes of stress, but only 8% of employees cited it as an issue. In addition to listening to employees, you should be transparent about the state of the company, pending changes, performance evaluations and expectations, as uncertainty is a major source of employee stress.
Give employees greater control over their schedules. With performance expectations clear, you can hold employees accountable for results rather than just attendance. Letting employees choose their schedules contributes to a sense of independence, which is known to reduce stress dramatically. For roles that require employee presence, consider permitting schedule sharing and coverage among peers.
Provide de-stressing tools. There's a lot you can do to make your physical workspace less stressful, as well. Consider creating specific spaces for quiet time or meditation. Similarly, you could dedicate portions of the workplace to socializing, and encourage interaction with events. Other possibilities include a pet policy, daycare facilities and even something as simple as plants.
More eNews

Get Helpful Articles Like This Sent Automatically to your Inbox.
---
Insights Magazine
PNC INSIGHTS for Women in Business Magazine
Spring / Summer 2018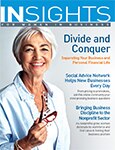 In-depth articles and tips for women business owners and executives
---
Solutions
Get More Solutions for Women

---
Associated Products & Services
Important Legal Disclosures and Information
Source:
https://www.towerswatson.com/DownloadMedia.aspx?media=%7B581A704A-0635-43CA-8073-CB79D6FBCF52%7D
The article(s) you are reading were prepared for general information purposes by Manifest, LLC. These articles are for general information purposes only and are not intended to provide legal, tax, accounting or financial advice. PNC urges its customers to do independent research and to consult with financial and legal professionals before making any financial decisions. These articles may provide reference to Internet sites as a convenience to our readers. While PNC endeavors to provide resources that are reputable and safe, we cannot be held responsible for the information, products, or services obtained on such sites and will not be liable for any damages arising from your access to such sites. The content, accuracy, opinions expressed, and links provided by these resources are not investigated, verified, monitored or endorsed by PNC.