Toggle nav
Login
Sign on to Online Banking
Sign on to another service:
---
Personal and Small Business:
---
Personal and Small Business:
---
Corporate and Institutional:
Train Yourself to Read People
Improve your judgment without being judgmental.
How good are you at reading people? Are you confident in your ability to pick out the best future performer from a pool of similarly qualified and skilled candidates for a job or promotion? Can you tell if someone is genuinely interested in your services or if they're just being cordial? Of course, it's impossible to predict with absolute certainty how someone will perform in a future role, or whether a networking contact will actually follow through on a promise, but you can hone your abilities enough to stack the deck in your favor. Here's how:
Leave your judgments at the door.
This may seem counterintuitive, but you can't evaluate an individual if your judgment has been clouded by preconceived notions. Setting these aside is easier said than done. Study after study shows that we often show preference to those who are similar to us--whether we're conscious of this or not. Socioeconomic status, gender, race and temperament can all cloud judgment. The solution? Start with concrete data--qualifications, experience and skill--before considering other "softer" attributes.
Give the benefit of the doubt.
Just as you shouldn't draw on pre-judgment, nor should you give much credence to snap judgments. For example, enumerating one's successes may seem like braggadocio at a casual meeting, but it's perfectly appropriate during a job interview. Step back for a moment and put your judgments in context: Is your interlocutor at ease? Is she being obsequious or making a sincere attempt to create a good impression? What stakes are involved for her?
Listen and observe.
Like any good judge, you should form your opinion on hard evidence. If your gut tells you there's something off about someone, try to put your finger on what it is. Is that quiet person with the inward-turning body language haughty and aloof--or merely shy? Remember that it's far more important to listen than to talk. Ask specific, concrete questions (for example, how a job candidate or potential sales rep would respond to a hypothetical situation), and listen carefully to the answer.
Ask yourself questions.
As you interact with others, keep your eyes and ears open, and try to answer questions about them. First, consider the energy they give out. Is it open, friendly, respectful, positive--or is it negative, defensive or arrogant? Next, try to evaluate their authenticity. Do their actions match their words? Are they honestly aware of their strengths and weaknesses and willing to grow and improve? Finally, consider their attitude toward work. Do they take a proactive, problem-solving approach to tasks? Do they exhibit intellectual curiosity and an interest in continuous learning?
The key to reading others is to be able to read yourself as well. Instinct is a useful tool, but it needs to be backed by clear-eyed observation and evaluation of the facts. Though hardly infallible, a refined and empathetic understanding of others is a crucial addition to your leadership skill set.
More eNews

Get Helpful Articles Like This Sent Automatically to your Inbox.
---
Insights Magazine
PNC INSIGHTS for Women in Business Magazine
Spring / Summer 2018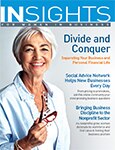 In-depth articles and tips for women business owners and executives
---
Solutions
Get More Solutions for Women

---
Important Legal Disclosures and Information
The article(s) you are reading were prepared for general information purposes by Manifest, LLC. These articles are for general information purposes only and are not intended to provide legal, tax, accounting or financial advice. PNC urges its customers to do independent research and to consult with financial and legal professionals before making any financial decisions. These articles may provide reference to Internet sites as a convenience to our readers. While PNC endeavors to provide resources that are reputable and safe, we cannot be held responsible for the information, products, or services obtained on such sites and will not be liable for any damages arising from your access to such sites. The content, accuracy, opinions expressed, and links provided by these resources are not investigated, verified, monitored or endorsed by PNC.
GET IN TOUCH

Join Us

Be part of our inclusive culture that strives for excellence and rewards talent.

Visit PNC Careers »
The PNC Financial Services Group, Inc. All rights reserved.