Toggle nav
Login
Sign on to Online Banking
---
Personal and Small Business:
---
Personal and Small Business:
---
Corporate and Institutional:
PNC Is Here to Help
A longtime champion of the agriculture industry, PNC recognizes the impact of these industry-wide disruptions and offers tools, insights and ideas to help businesses prevail in the face of this adversity. Here we offer a look into the short-term relief programs recently announced by the U.S. Department of Agriculture (USDA), followed by some long-term strategies for strengthening your financial position.
The Impact of Tariffs on the Agriculture Industry
Tensions are running high in the U.S. agriculture industry. Tariffs imposed by China, Mexico and Canada are reducing demand for U.S. ag commodities, causing surpluses to rise and prices to fall. Many farmers are feeling the pain of declining income, while some suppliers are concerned that their customers may not have sufficient cash to pay for their equipment, fertilizer and other inputs. Access to capital is tightening, as some trade creditors and lenders have become more restrictive in extending credit to farmers. And while some agribusinesses may be benefiting from lower commodity prices now, the consumers who buy their food, beverage and clothing products may expect reduced prices that reflect decreasing materials costs.
Adding to these anxieties are the uncertain outcomes of international trade negotiations, including the United States' recent withdrawal from the Trans-Pacific Partnership (TPP), renegotiation efforts with Mexico and Canada over the North American Free Trade Agreement (NAFTA), and ongoing trade negotiations with the European Union (EU). The future of agricultural trade hangs in the balance as farmers, suppliers and agribusinesses struggle to maintain their footing.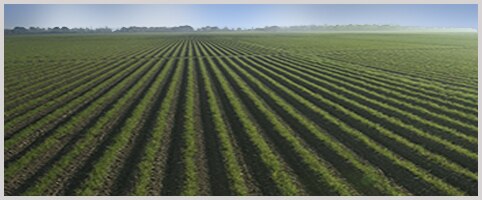 USDA Announces $12 Billion in Agriculture Programs
On July 24, USDA announced plans to authorize up to $12 billion in programs to assist producers during this time of disruption.[1] This short-term lifeline is intended to provide relief until (a) the industry reduces supply to a point where prices improve or (b) the United States renegotiates trade agreements resulting in increased demand for exports. USDA outlines three programs:
The Market Facilitation Program will, according to USDA, provide incremental payments to soybean, sorghum, corn, wheat, cotton, dairy and hog producers to help them manage disrupted markets and surplus commodities, and expand and develop new markets in the U.S. and abroad.
The Food Purchase and Distribution Program will purchase unexpected surpluses of affected commodities for distribution to food banks and other nutrition programs.
The Trade Promotion Program will assist in developing new export markets for farm products.
While these programs come as welcome relief to many, some say it falls short of a lasting solution. "It's been estimated that farmers lost more than $13 billion last month alone due to trade disruptions," Farmers Union president Roger Johnson told Successful Farming. And the National Farmers Union tweeted, "Soybean farmers have seen prices fall 20% since April due to tariffs. Though $12B in emergency aid will provide temporary relief, the long-term picture is bleaker. If American farmers don't have access to markets, prices will stay below production costs."
PNC Offers Long-term Solutions
While the Agriculture Banking team at PNC can't change market conditions, we can support your farm or business in light of those conditions. For example, we can work with you to:
Benchmark your production costs against similar operations and suggest ways you may lower those costs
Identify marketing activities that may bolster your business and enhance your income
Better understand your financial position and ratios, and suggest ideas for improving both
We encourage everyone in the agriculture industry — farmers, suppliers and agribusinesses — to have a cash flow conversation and a financial ratio conversation with a PNC agriculture banker. We will make recommendations based on our financial and industry experience that can help you improve your overall financial viability.
Everyone needs a good coach and advocate, especially when the going gets tough. We want to be your financial coach, your trusted advisor, and help you make the best financial decisions for your business— no matter what the business environment may hold.
For more information about the PNC Advantage for Agriculture, visit PNC.com/agriculture or call 1-877-535-6315.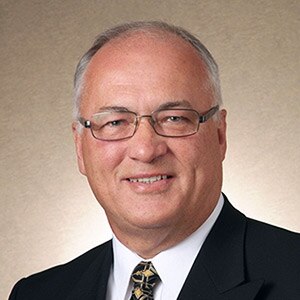 Warren Graeff

Agriculture Banking Market Manager, PNC
Warren has led PNC's Agriculture Business Banking Group since 2007. In this role, he oversees the strategy to provide agribusinesses and farmers with a full range of deposit, credit and financially related services.
You May Also Be Interested in Visiting...
Important Legal Disclosures and Information
https://www.usda.gov/media/press-releases/2018/07/24/usda-assists-farmers-impacted-unjustified-retaliation
This article is for general information purposes only and is not intended to provide legal, tax, accounting or financial advice. PNC urges its customers to do independent research and to consult with financial and legal professionals before making any financial decisions.