Accept Payments at the Counter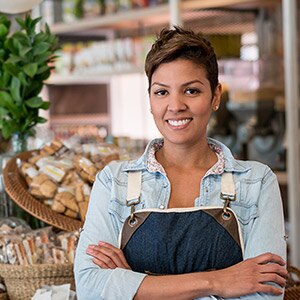 Offer an easy and efficient in-store payment process for your customers.
Whether you're a convenience store, restaurant or personal service business, if you need a Point-Of-Sale system to use at a counter, then we have options for you.
Get Started: 1-888-562-2300
Important Legal Disclosures and Information
All Apps are provided by third parties including First Data Corporation and fees may apply. PNC Merchant Services Company is not responsible for third party apps. Clover Online Store is a third party app from First Data. Clover Online Store is not provided by PNC Merchant Services or PNC Bank, N.A. In addition, for Clover Mini, Clover Register plan is required in order to access many of the apps. There are additional monthly fees for this software.
The Clover® name and logo are owned by Clover Network, Inc., a wholly owned subsidiary of First Data Corporation, and are registered or used in the U.S. and many foreign countries.
Merchant Services are provided by PNC Merchant Services Company and are subject to credit approval. PNC Merchant Services is a registered trademark of The PNC Financial Services Group, Inc.
Visa is a registered trademark of Visa International Service Association and used under license.
MasterCard is a registered trademark of MasterCard International, Inc.
American Express is a registered trademark of American Express Marketing & Development Corp. in the United States and other countries.
Discover is a registered trademark of DFS Services, LLC.
Customers must establish a new PNC Merchant Services account with an initial term of three years or longer. An early termination fee will not be applied if you need to close this account prior to the end of the agreement. If you have leased equipment, this is a separate agreement and is noncancellable. Please refer to your lease agreement for details. Purchased equipment is nonreturnable. A separate agreement for Clover Check Acceptance may also have been signed. Please refer to your Clover Check Acceptance agreement for termination policy.
Bank deposit products and services provided by PNC Bank, National Association (N.A.). Member FDIC