Payment Processing Solutions for Your Business
Whether it is credit cards, debit cards or gift cards, PNC Merchant Services® solutions prepare your business to accept all types of payment transactions from your customers.[1]
Let's Talk
Visit a PNC branch or give us a call.

Email Us
And we'll contact you to set up an appointment.

Switch and Save! It's a Win-Win for your Business.
You could save money on your debit and credit card sales by switching to PNC Merchant Services®.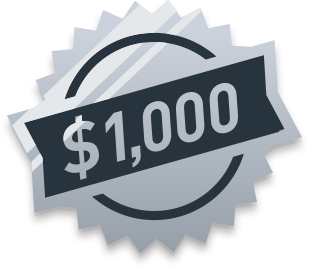 Take our Beat Offer challenge. If we can't beat your current payment processing fees, you could receive a $1,000 PNC Visa® gift card.[1]
Visit your local PNC Bank branch, or call us at 1-888-562-2300 to setup an appointment to compare fees and services. Beat Offer not available for online applications.
Switch and Save
NO early termination fee when you open a PNC Merchant Services account.[2]
Get Started with PNC Merchant Services
Put Customer Payments to Work Faster
With a PNC Merchant Services® account, working together with your PNC Bank business checking account, incoming funds can go to work faster. Your customers' card payments will be available the next business day when settled to your PNC Bank business checking account.[3]
Visit a PNC Bank branch or submit our Contact Form and we may be able to help those receivables arrive a little bit earlier.
Learn about our payment solutions:

Your Type of Business
At PNC Merchant Services, we realize that businesses in various industries accept customer payments in different ways. That's why we have developed a wide range of payment processing solutions designed for specific industries. Learn more about our industry solutions below.

Retail and Restaurant
Making it easier to accept payments the way your customers want to pay and help drive traffic.
Learn More »

Healthcare Services
Accepting patient payments and managing your practice's revenue cycle.
Learn More »

Business to Business
Turning incoming customer payments into receivables
faster.
Learn More »

Professional Services
Accepting client payments more efficiently in the office or on the go.
Learn More »

General Business
Not a type of business listed here? We have solutions for all types of businesses, including yours.
Learn More »

eCommerce Business
Securing payment processing for businesses that are always open.
Learn More »
How You Accept Payments - POS Solutions Designed for You
Customers today have more payment options available than ever before - credit and debit cards, gift cards and loyalty programs, checks, EBT cards and even mobile payment options. PNC Merchant Services can help your business maximize sales opportunities with comprehensive payment solutions.
With the right point-of-sale (POS) system, you can accept today's increasingly popular payment options (credit, debit and EBT payments) -- and take advantage of value-added solutions, including gift and loyalty cards, PIN debit cards, check protection services, emerging payment technology (e.g., key fobs and smartphones), and advanced security options designed to help protect transaction security and help prevent fraud.
Whether you operate a single-location enterprise or are among the growing number of eCommerce and mail order/telephone merchants, PNC Merchant Services can help. We offer a wide range of solutions designed to help you manage customer payments more efficiently.
Point-of-Sale (POS) Terminals
Having the right equipment at the time of the sale is important.
Learn More »
PIN Pads
A PIN Pad provides a number of key benefits for your business.
Learn More »

eCommerce & Gateways
Taking payments online can be streamlined with the right tools.
Learn More »
Gift Cards
Expanding your brand reach to drive new and recurring customer traffic.
Learn More »
Mobile Payment Acceptance
For businesses selling outside the traditional brick-and-mortar environment.
Learn More »
Contactless Payment Acceptance
Offering a contactless payments reader enhances customers' payment flexibility.
Learn More »
Retail and Restaurant POS Solutions
Retail- and restaurant-specific POS solutions that help streamline operations.
Learn More »
Clover® Check Acceptance
Accepting and validating check payments is easier and helps reduce the risk of fraud.
Learn More »
Managing Your Customer Payments
When it comes to merchant card processing, accepting payments from your customers is only part of the equation. Managing customer payments efficiently is just as important. PNC Merchant Services offers a wide range of solutions designed to help you manage customer payments more efficiently, and improve your cash flow.
Clover® Insights
A web-based tool that transforms your payments data into valuable insights about your customers, sales and similar businesses.
Learn More »
ClientLine® Reporting
View the details of your payment transactions to better manage your payment processing.
Learn More »
Data File Manager℠
Create, manage and generate customized raw data files to reconcile with your corporate reporting system.
Learn More »
Chargebacks/ eIDS℠
Manage, track and resolve disputes and chargebacks quickly.
Learn More »
It's Easy to Get Started with PNC Merchant Services
Or, share a few details about you on the form below and a PNC Merchant Services representative will contact you within the next business day.
Important Legal Disclosures and Information
Merchant processing cost comparison based on all processing charges shown on a recent processor's merchant statement. Equipment, software, gateway and cellular service costs, TransArmor and Security Solutions are excluded from the cost comparison. Offer not available to merchants: processing over $2 million in Visa® and MasterCard® volume annually; with flat rate pricing; with franchisee or association pricing; that do not qualify for approval under standard credit requirements. $1,000 will be paid in the form of a PNC Bank Visa gift card and issued within 60 days of the cost comparison analysis. New PNC Merchant Services accounts only; not valid on existing PNC Merchant Services accounts. Limit of one Visa gift card per merchant, regardless of the number of business locations. Value of gift card may be reported to the IRS, as required by law. Non Resident Aliens are not eligible for this offer. Offer may be extended, modified or discontinued at any time without notice and may vary by market.

Customers must establish a new PNC Merchant Services account with an initial term of three years or longer. An early termination fee will not be applied if you need to close this account prior to the end of the agreement. If you have leased equipment, this is a separate agreement and is non-cancellable. Please refer to your lease agreement for details. Purchased equipment is non-returnable. A separate agreement for Clover® Check Acceptance may also have been signed. Please refer to your Clover Check Acceptance agreement for termination policy.

Next-day funding on card transactions processed by PNC Merchant Services when deposited into a select PNC Bank business checking account. Certain restrictions may apply. Monthly account maintenance fee waived on PNC Bank Business Checking and PNC Bank Business Checking Plus when you maintain a linked PNC Merchant Services account.
The Clover® name and logo are owned by Clover Network, Inc., a wholly owned subsidiary of First Data Corporation, and are registered or used in the U.S. and many foreign countries.
Visa is a registered trademark of Visa International Service Association and used under license.
MasterCard is a registered trademark of MasterCard International, Inc.
Merchant Services are provided by PNC Merchant Services Company and are subject to credit approval. PNC Merchant Services is a registered trademark of The PNC Financial Services Group, Inc.
Bank deposit products and services provided by PNC Bank, National Association (N.A.). Member FDIC