Main Street Insights
Provides Sales & Customer Insights
A web-based tool that transforms your payments data into valuable insights about your customers, sales and similar businesses. Simply log in on your computer, smartphone or tablet and you're ready to go!

Receive a FREE 30 day trial period when you register for a new Main Street Insights account from PNC Merchant Services®.[1]

You will need to have your PNC Merchant Services account information on hand in order to register.

Special Offer
No Data to Load. No Hardware to Install

Simply log in from your computer, smartphone or tablet, and you're in.
Integrates with Clover® Family Solutions

Becomes an even more powerful tool when used with the Clover® Family solutions.
Generate New Business

See your customers' spending patterns to help find more new customers like them.

Main Street Insights uses your own sales data to reveal trends and uncover exciting business opportunities. It also creates personalized recommendations for your business.
Data includes:
Visa®, MasterCard®, Discover® and American Express®
PIN-secured and signature debit card transactions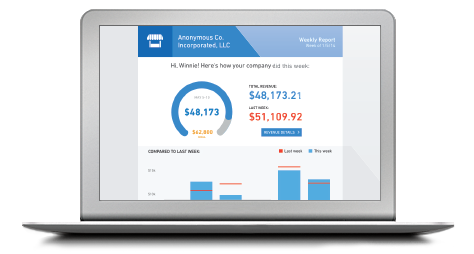 Industries served include Restaurants, Retail and Service-type businesses. Applicable for terminal, point-of-sale and Clover clients.

Features:
Merchant performance: Monitor key metrics and discover opportunities and risks to your business.
Customer intelligence: Understand new and repeat customer behavior, demographics and spending patterns to optimize engagement.
Marketing campaign enablement: Build loyalty and revenue with targeted campaigns and one-click integration to social media tools.
Campaign analytics: Measure ROI of marketing programs targeting your new and existing customers. Track how many new customers your campaigns bring to the store, how far they traveled and more.
Social media monitoring: Capture social media feeds and posts from Facebook, Twitter, and Yelp® in one consolidated stream. Gain an understanding of the conversations customers are having about your business and services.
Discover more about Your Business, Sales Data & Customers
Whether you want to find new customers, improve your marketing or understand how other local businesses are doing, Main Street Insights will unlock key data to help you grow your business.
Generate new business. Easily see your customers' spending patterns so you can find more like them.
Map your world. Understand where your customers live and shop so that you can better target them and see where you might open new locations.
Maximize your marketing. Find profiles of your customers and segment by categories like new, repeat or local – so you can market more effectively.
Get real results. Understand the impact of your marketing efforts and receive insights that will help improve your future efforts.
Check out similar businesses. See how you measure up by comparing sales and how consumers are spending at other businesses like yours.
Plus, Main Street Insights is even more powerful when used with your Clover device. When you use the Main Street Insights app with a Clover device, you gain a comprehensive view of customer spending, including cash transactions.
Identify product trends. Understand which products are selling best, organize items by segment and get inventory suggestions so you know when it's time to restock.
Know your customers. Tie transactions to specific customers to find out who's shopping with you and what they're buying.
Get connected. Getting started with Insights is simple. There's no set up and no data to input – and it works with any point-of-sale terminal. Simply log in on your computer, smartphone or tablet and you're ready to go. Available on laptops and desktop computers using most browsers including ChromeTM, Safari®, Firefox® and Internet Explorer® 11.
Associated Products & Services
Important Legal Disclosures & Information
Main Street Insights is a registered product with Fiserv, Inc. You will not be charged a fee for the Temporary License granted during the 30 day trial. The trial begins on the day you agree to the terms and conditions presented at mainstreetinsights.fiserv.com/login and ends 30 calendar days later. Once the trial period ends, you will need to sign the necessary contractual agreements to continue using Main Street Insights.
The Clover® name and logo are owned by Clover Network, Inc., a wholly owned subsidiary of Fiserv, Inc. and are registered or used in the U.S. and many foreign countries, and may or may not be registered in your country.
Visa is a registered trademark of Visa International Service Association and used under license; MasterCard is a registered trademark of MasterCard International, Inc.; Discover is a registered trademark of DFS Services, LLC: American Express is a registered trademark of American Express Marketing & Development Corp. in the United States and other countries.
iPhone and Safari are registered trademarks of Apple, Inc., registered in the U.S. and other countries; Chrome is a trademark of Google, Inc.; Yelp is a registered trademark of Yelp; Firefox is a registered trademark of Mozilla Corporation; Internet Explorer is a registered trademark of Microsoft Corporation in the United States and/or other countries.
All other trademarks, service marks and trade names referenced in this material are the property of their respective owners.
Merchant Services are provided by PNC Merchant Services Company and are subject to credit approval. PNC Merchant Services is a registered mark of The PNC Financial Services Group, Inc.