Toggle nav
Login
Sign on to Online Banking
---
Personal and Small Business:
---
Personal and Small Business:
---
Corporate and Institutional: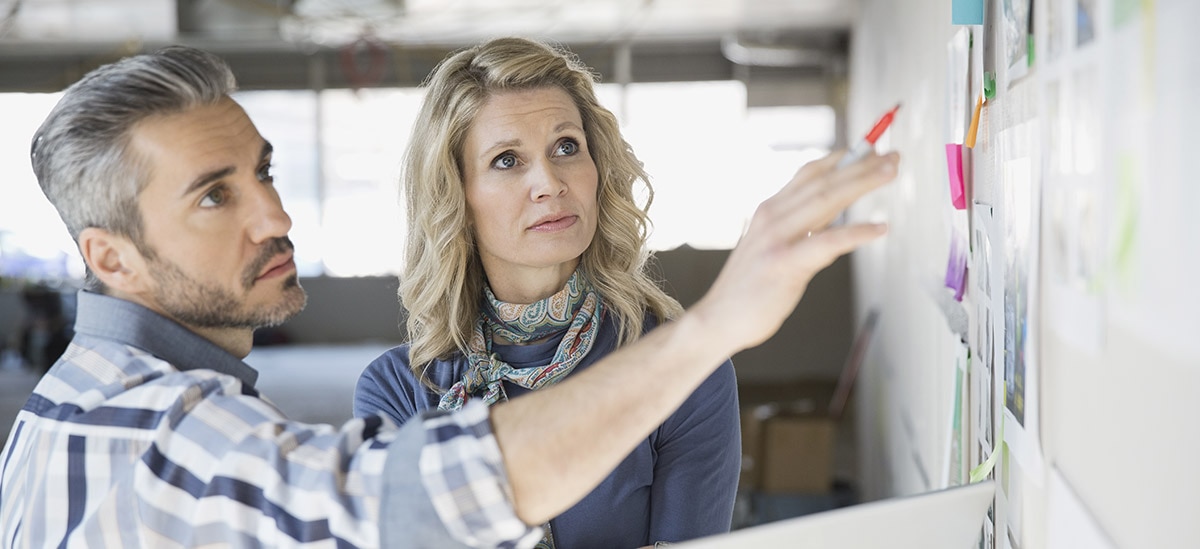 There are few bigger drains on small-business morale than running low on cash, but, the truth is, the rise and fall of a business's account balance is a normal part of the entrepreneurial experience. While variances in cash flow may have little to do with a company's long-term success or failure, projecting cash flow can help you plan for growth, for seasonal slowdowns, new purchases, and so on.
Here are three important ways to more accurately project cash flow.
Anticipate Shortfalls
Cash shortfalls happen. The month you need to pay out for a ton of new inventory could be a naturally slow month for revenue; the need for major repair work could fall in the same month half of your employees worked overtime. Whether they are due to a slow season, lagging client payments or unanticipated expenses, cash shortfalls are survivable if small businesses look ahead and act early.
"The key to managing cash shortfalls is to become aware of the problem as early and as accurately as possible," reported Entrepreneur.com.
Know the Variables
To accurately project how much your business will spend each month, it's important to take inventory of every element that creates an expense. Some of these variables are fixed and predictable from month to month, while others vary by season or year.
Wages, rent and regular expenses are examples of fixed costs. Examples of variable costs include seasonal expenses, such as stocking pre-holiday inventory, and rising utility costs during especially cold or hot months.
To create a solid inventory of all of your costs — especially the ones that are easy to forget about — review past years' records. "Be sure to go through your expenses ... to make sure there aren't any annual fees that you forget about as they only come once a year," advised Fox Business' Small Business Center.
Make a Cash Flow Plan
With a proper accounting of all your possible expenses throughout the year, coupled with your anticipated revenues, it's possible to project how much cash will go in and out of your business on a day-to-day or week-to-week basis for the next year.
Several templates for cash flow planning are available online, but you can easily make your own. To prepare your own cash flow forecast, begin by projecting cash inflows, being sure to base your numbers on when the cash will reach your business, as opposed to, for example, counting a customer's credit card payment the day of the sale. Then, include all expense variables for the same time period. Finally, add the projected bank account balance at the beginning and end of all of those transactions.
The result should be a clear picture of how much cash will enter and exit your business during any given time period. A good cash flow projection can help a small-business owner know when to make major purchases, when to set funds aside, and, in general, how to keep a healthy amount of cash flowing through the business at all times.
Optimize Your Business Cash Flow
Important Legal Disclosures and Information
PNC is a registered mark of The PNC Financial Services Group, Inc. ("PNC"). This article has been prepared for general information purposes by the author who is solely responsible for its contents. The opinions expressed in these articles are those of the author and do not necessarily reflect the opinions of PNC or any of its affiliates, directors, officers or employees. This article is not intended to provide legal, tax or accounting advice or to suggest that you engage in any specific transaction, including with respect to any securities of PNC, and does not purport to be comprehensive. Under no circumstances should any information contained in the presentation, the webinar or the materials presented be used or considered as an offer or commitment, or a solicitation of an offer or commitment, to participate in any particular transaction or strategy or should it be considered legal or tax advice. Any reliance upon any such information is solely and exclusively at your own risk. Please consult your own counsel, accountant or other advisor regarding your specific situation. Neither PNC Bank nor any other subsidiary of The PNC Financial Services Group, Inc., will be responsible for any consequences of reliance upon any opinion or statement contained here, or any omission. Banking and lending products and services, bank deposit products, and Treasury Management products and services for healthcare providers and payers are provided by PNC Bank, National Association, a wholly owned subsidiary of PNC and Member FDIC. Lending and leasing products and services, including card services and merchant services, as well as certain other banking products and services, may require credit approval.