A Guide to SBA Loans
by Marcia Layton Turner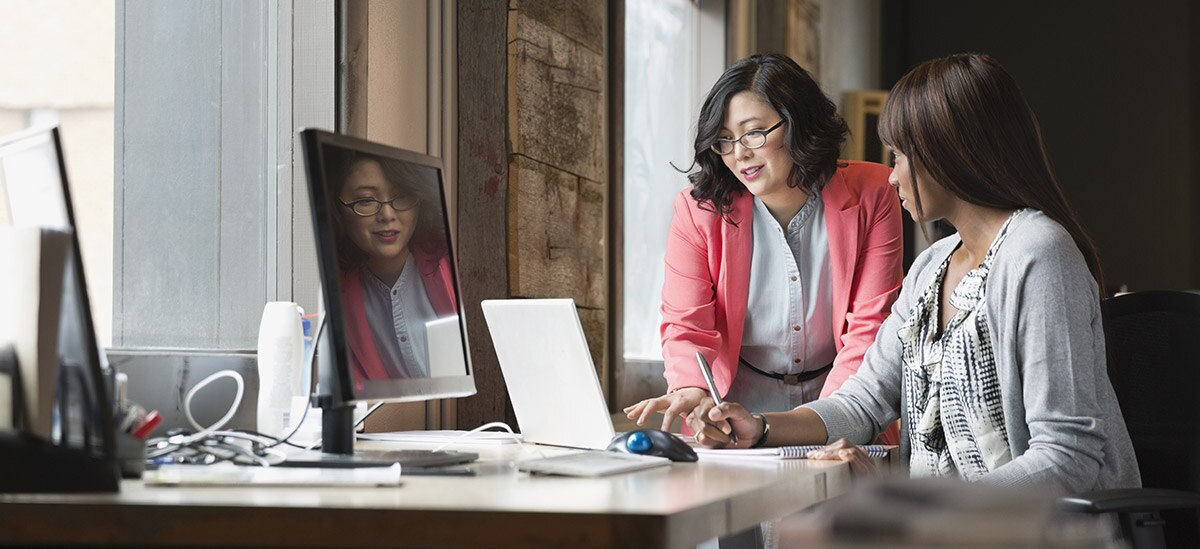 Many thriving businesses hit a point where they need to borrow money. Your business could be growing quickly but if all of its earnings are being reinvested in the company, you'll have little left to pay for the company's growth and expansion, like upgraded equipment, more raw materials, or new technology.
That's when a business loan can make a lot of sense.
However, securing a bank loan can be a challenge even for a highly profitable business, and even getting a small business loan can be difficult. Fortunately, the U.S. Small Business Administration (SBA) can help be the difference-maker in getting the money your business needs.
The SBA itself does not actually lend money, but it partners with banks and provides a guarantee that the bank will be repaid even if the business fails. This is called an "SBA guarantee."
To be considered, start at a bank. Your present bank may be the best place to start for a loan because they're likely already familiar with your company, but that doesn't mean you shouldn't also check out other banks in your area that may want your business. Any bank will likely ask you to apply for an SBA-backed loan to improve your odds of getting the money you need.
There are several types of SBA loans you can apply for, so consider which is the best fit for your needs and situation:
Microloan. If you need less than $50,000 and intend to pay it back relatively quickly, an SBA microloan may be your best bet. The typical loan is around $13,000.
General business loan. Also called a 7(a) loan. These typical business loans can be made up to $5 million, but average around $337,000. Under the 7(a) umbrella, there are two loan time frames: standard and express. Loans that are needed quickly can be expedited through the SBAExpress program, meaning that you'll get an answer within 36 hours, but you can't borrow more than $350,000.
Real estate and equipment loan. Also called a CDC/504 loan. These loans are specifically for the purchase or renovation of land or buildings, or the purchase of equipment.
Disaster loan. If you are located within an SBA-declared disaster zone, you may qualify for a loan to help repair or rebuild your business.
Once you determine which type of loan to apply for, it's time to start preparing your loan application. An application is much more than a couple of pages filled in with your signature—it's a marketing proposal that explains why you need the money, how you'll use it, and how you know you can pay it back (based on how well the business is doing).
Your loan application should include, at a minimum:
A business plan. Exactly how do you plan to continue building and growing your business and how will you use the money? How will it help your company thrive? Can you show that your business is making money and that it can make more money if you had the loan?
Credit histories. You'll need to give permission for credit histories to be run for you (personally) and your company.
Tax records. You'll need to provide up to the last three years of tax records for you and your company.
Financial statement. If you didn't include three years of financial statements in your business plan, you'll need to prepare them or have them prepared by an accountant for the bank to review.
Personal guarantees. You'll also need to be willing to sign a personal guarantee for the loan, meaning that even if the business fails, you are still personally responsible to repay the loan.
Anything else the bank requests. This might include personal references, for example.
Applying for a loan is time-consuming but the potential payoff can be life-changing for your business. Imagine what your business will be able to do once you have that brand new piece of equipment or can stock up on that key ingredient for your product.
Optimize Your Business Cash Flow
Important Legal Disclosures and Information
Source

2013 Federal Reserve Payments Study. https://www.frbservices.org/files/communications/pdf/research/2013_payments_study_summary.pdf
PNC is a registered mark of The PNC Financial Services Group, Inc. ("PNC"). This article has been prepared for general information purposes by the author who is solely responsible for its contents. The opinions expressed in these articles are those of the author and do not necessarily reflect the opinions of PNC or any of its affiliates, directors, officers or employees. This article is not intended to provide legal, tax or accounting advice or to suggest that you engage in any specific transaction, including with respect to any securities of PNC, and does not purport to be comprehensive. Under no circumstances should any information contained in the presentation, the webinar or the materials presented be used or considered as an offer or commitment, or a solicitation of an offer or commitment, to participate in any particular transaction or strategy or should it be considered legal or tax advice. Any reliance upon any such information is solely and exclusively at your own risk. Please consult your own counsel, accountant or other advisor regarding your specific situation. Neither PNC Bank nor any other subsidiary of The PNC Financial Services Group, Inc., will be responsible for any consequences of reliance upon any opinion or statement contained here, or any omission. Banking and lending products and services, bank deposit products, and Treasury Management products and services for healthcare providers and payers are provided by PNC Bank, National Association, a wholly owned subsidiary of PNC and Member FDIC. Lending and leasing products and services, including card services and merchant services, as well as certain other banking products and services, may require credit approval.
GET IN TOUCH

Stay Connected

Join Us

Be part of our inclusive culture that strives for excellence and rewards talent.

Visit PNC Careers »
The PNC Financial Services Group, Inc. All rights reserved.