Toggle nav
Login
Sign on to Online Banking
---
Personal and Small Business:
---
Personal and Small Business:
---
Corporate and Institutional: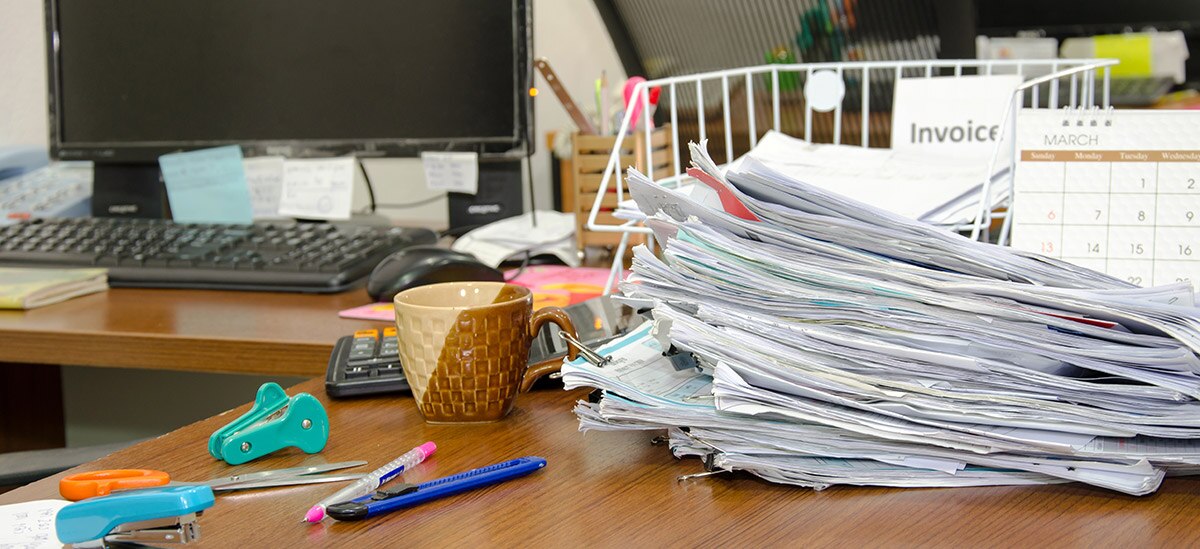 Business is moving along. You're happy with your company's growth. The company culture is healthy, and your employees (mostly) like one another. Everything looks fantastic — on the surface, that is. But have you checked in with the financial side of things lately?
As a business grows, existing banking, accounting, and payables and receivables processes are often overtaxed. How can you keep the business running efficiently and growing effectively? The following experts weigh in on how to ensure that financial practices keep pace with growth.
Assess the "Branches on Your Tree"
Consider your business a tree. The trunk is the foundation, and the branches are all of the different departments that make your business run each day. When you look at the financial branch, how many branches are growing off of it? Too many?
Growing businesses often find themselves tacking on more and more technology solutions in the hopes of wrangling their financial needs. But smart businesses run only as much financial software as necessary. They also reconcile all of the necessary branches into one main location on a regular basis. The fewer moving financial parts you have, the fewer chances there are that money will get lost or numbers will be miscalculated.
Think about it: Do your business finances look like the equivalent of a shoebox filled with receipts? If you're running spreadsheets, accounting software, a merchant services account, and a petty cash fund out of a box in someone's desk drawer — with none of it reconciled to a single digital location — the answer is yes. Consolidation of your financial data can lead to both sanity and profitability.
Get a Second Opinion
In addition to performing your own financial health check, it can pay (sometimes literally) to have a second pair of eyes on the situation.
You might enjoy a long-term relationship with a trusted financial partner like a CPA or bookkeeper (or, hopefully, both). They know your business inside and out. There are benefits, however, to having another set of eyes on your situation, according to Scott Gregory, a career CPA and CFO, and founder of Better Bottom Line, a company dedicated to helping businesses straighten out their finances. These include:
1. More comprehensive tax preparation: Different CPAs handle tax time differently. Having two different people involved in the process can uncover deductions and other savings that one person might not have found on his or her own — especially for a company that is growing and changing quickly.
2. Protection from inexperienced or subpar financial services providers: Let's face it: some people are just better at their jobs than others, and, when it comes to financial services, there's a lot riding on the people who you are working with to keep your business processes running smoothly. A system of checks and balances can prevent your company from falling victim to accounting and bookkeeping practices that could put the future of your business in peril.
3. Deeper knowledge: An outside financial professional can review your current business processes and arm you with questions to take back to your regular accountant and/or bookkeeper. More productive conversations with the people you know and trust are never a bad thing, and can prepare you to sustain even greater growth.
Talk with Your Bank
How often do you sit down with a real, live person at your business's bank? Greg Ellis, owner of Ellis Bottom Line Bookkeeping, in Longmont, CO., encourages his clients to have regular, face-to-face conversations with their banks.
"Bring documentation that illustrates your company's financial history along with your plans for the future," said Ellis. Your bank liaison can advise you on such issues as whether you're using the best deposit accounts and taking advantage of all the products and services that suit your company's financial needs.
You may well find that your bank offers reasonably priced services you never even knew about, including payroll, tax payment, business lines of credit and business credit cards with flexible repayment terms. All of these services could potentially help your growing business streamline its processes, as well as provide the means to fund your next big growth goal.
Optimize Your Business Cash Flow
Important Legal Disclosures and Information
PNC is a registered mark of The PNC Financial Services Group, Inc. ("PNC"). This article has been prepared for general information purposes by the author who is solely responsible for its contents. The opinions expressed in these articles are those of the author and do not necessarily reflect the opinions of PNC or any of its affiliates, directors, officers or employees. This article is not intended to provide legal, tax or accounting advice or to suggest that you engage in any specific transaction, including with respect to any securities of PNC, and does not purport to be comprehensive. Under no circumstances should any information contained in the presentation, the webinar or the materials presented be used or considered as an offer or commitment, or a solicitation of an offer or commitment, to participate in any particular transaction or strategy or should it be considered legal or tax advice. Any reliance upon any such information is solely and exclusively at your own risk. Please consult your own counsel, accountant or other advisor regarding your specific situation. Neither PNC Bank nor any other subsidiary of The PNC Financial Services Group, Inc., will be responsible for any consequences of reliance upon any opinion or statement contained here, or any omission. Banking and lending products and services, bank deposit products, and Treasury Management products and services for healthcare providers and payers are provided by PNC Bank, National Association, a wholly owned subsidiary of PNC and Member FDIC. Lending and leasing products and services, including card services and merchant services, as well as certain other banking products and services, may require credit approval.