Competitive Benefit Options That Businesses Can Offer Employees
by Marcia Layton Turner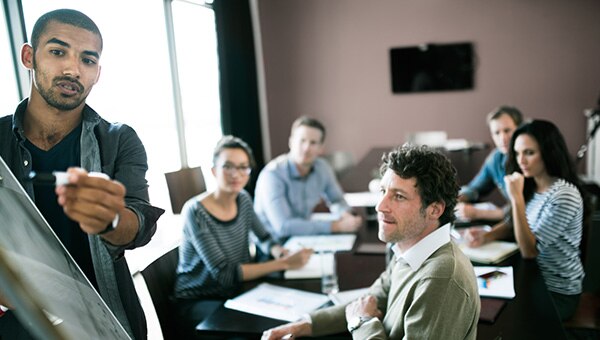 When it comes to attracting and retaining top talent, money really does talk. Many workers will tell you that salary matters a lot, and it can determine whether talent stays put or follows the money elsewhere. However, offering good benefits also matters, and a business can gain an edge on retaining talent by being competitive and creative in this area.
But what can you do when your business can't afford to offer everyone a salary bump or a 401(k) plan? The good news is that employees who like their job will stick around for things other than money. In addition to fostering a good work culture, here are several perks you can offer that your employees value without costing a lot of money:
A More Flexible Schedule
Depending on your company's products and services, flexibility could mean allowing all employees to work remotely, as many businesses do these days. It could also mean flextime, which requires that everyone be in the building between certain hours, such as 10:00 a.m. to 2:00 p.m., but allowing them to complete the remaining 20 hours each week whenever they prefer.
A condensed workweek, such as four 10-hour days, is another approach, as is job sharing, where two or more employees split the responsibilities associated with one position. The cost to implement schedule flexibility is usually negligible to the employer, but the value to employees can be priceless.
Hours, Vacations, and Time Off
Though most businesses tie paid vacation weeks to tenure, one way to be more competitive is to offer vacation time as part of compensation negotiations during the hiring process. Instead of requiring, for example, that a year of service gets two weeks off, consider giving two weeks off from the start that includes an opportunity to get more at a later date.
Find other ways to give your employees more time off. Some businesses have summer hours, where they close for the day at lunchtime on Fridays during the summer. This is a welcome perk to employees that doesn't cost the company any cash.
You can also consider offering qualified employees a sabbatical. Mid-career employees especially appreciate the opportunity to take a paid break to recharge. This could be particularly beneficial to you if they leave to work on a new skill that could make them better at their job.
Free Perks and Benefits
While there are companies that provide employees with three square meals a day, smaller businesses may want to set the bar a little lower. Free lunches — even just on Fridays — will be positively received. Consider offering high-quality snacks, and upgrading your coffee and soda machines.
Helping your employees with the costs of their daily commute can also be a huge perk. With parking and traveling to work being quite costly in many major cities, offering employees a stipend for public transportation or a free parking space can help your employees reduce costs.
Some companies offer ways to help with family assistance in the way of elder care support and day care credit. There are also companies that help with tuition reimbursement. Consider offering to pay for part of an employee's degree, especially if the degree is relevant to your industry and improves the employee's qualifications.
Of course, in addition to more common benefits, you should be generous in offering free (or heavily discounted) company products. Not only does everyone love swag, it can increase employee morale and reinforce pride in your brand.
Ultimately, your employees want to feel valued and appreciated. Offering a higher salary is one way to do that, but there are plenty of quality-of-life perks that won't cost your business much to implement — but can have a big impact on employees' lives.
Important Legal Disclosures and Information
PNC is a registered mark of The PNC Financial Services Group, Inc. ("PNC"). This article has been prepared for general information purposes by the author who is solely responsible for its contents. The opinions expressed in these articles are those of the author and do not necessarily reflect the opinions of PNC or any of its affiliates, directors, officers or employees. This article is not intended to provide legal, tax or accounting advice or to suggest that you engage in any specific transaction, including with respect to any securities of PNC, and does not purport to be comprehensive. Under no circumstances should any information contained in the presentation, the webinar or the materials presented be used or considered as an offer or commitment, or a solicitation of an offer or commitment, to participate in any particular transaction or strategy or should it be considered legal or tax advice. Any reliance upon any such information is solely and exclusively at your own risk. Please consult your own counsel, accountant or other advisor regarding your specific situation. Neither PNC Bank nor any other subsidiary of The PNC Financial Services Group, Inc., will be responsible for any consequences of reliance upon any opinion or statement contained here, or any omission. Banking and lending products and services, bank deposit products, and Treasury Management products and services for healthcare providers and payers are provided by PNC Bank, National Association, a wholly owned subsidiary of PNC and Member FDIC. Lending and leasing products and services, including card services and merchant services, as well as certain other banking products and services, may require credit approval.