Toggle nav
Login
Sign on to Online Banking
---
Personal and Small Business:
---
Personal and Small Business:
---
Corporate and Institutional: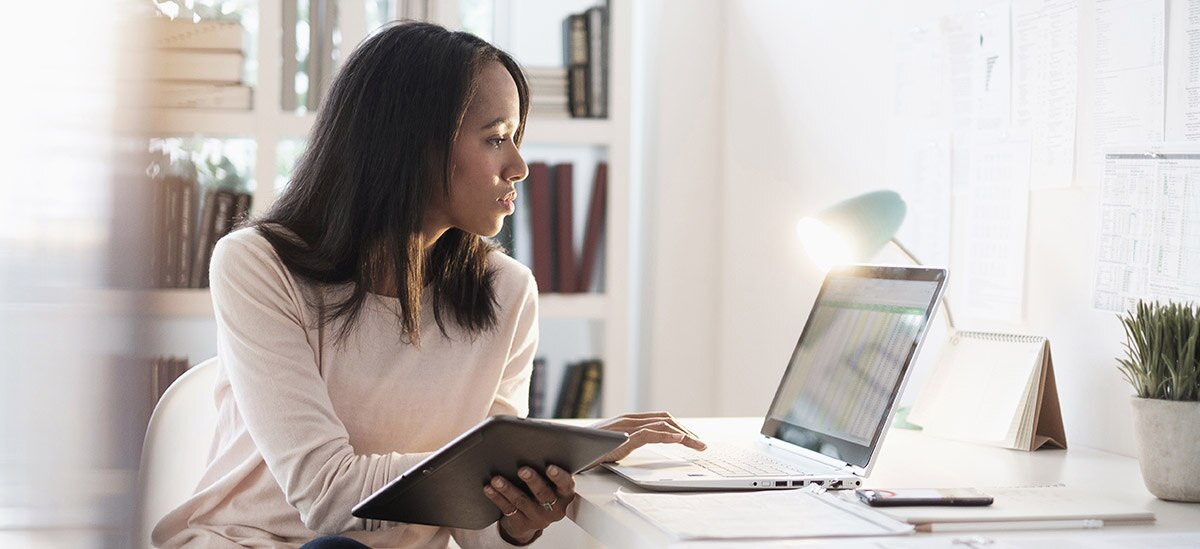 According to a 2012 report from the Kauffman Foundation, late payments are increasingly a source of serious concern for business owners. The Kauffman Foundation study found that "customers or clients not making payments or paying late" was rated as the most challenging problem by 14.1% of businesses in 2010, up from only 2.0% in 2008.[1]
The increase in slow payments can be attributed at least in part to the 2008 credit crisis and accompanying economic slowdown. During the recession, many companies were caught in a cash crunch and tried to conserve cash by any means necessary, even if it meant slowing down their payments to vendors.
Even though the worst ripple effects of the recession are behind us, many business owners are finding that some of their customers — including larger corporate customers — are still slow to pay.
"The problem of slow payments has increased due to the overall condition of the economy and the 'domino effect,'" said Jim Herst, CEO of Perceptive Selling Initiative, who has worked in the credit and collection industry for more than 40 years. "We're seeing payers who themselves are suffering from cash flow problems, or who want to conserve cash and are deciding deliberately to pay slowly."
Certified public accountant Gary Patterson, a consultant at FiscalDoctor.com, said that, in many cases, businesses end up serving as a source of low-interest loans for their customers.
"A lot of larger companies are adding seven to 15 days to their repayment schedules and are in effect requiring the small companies to serve as their bank," said Patterson. "When customers don't pay their bills, they are effectively forcing those businesses to issue them a no-interest loan. But if the money is tied up for too long in unpaid invoices, your business is at risk of 'breaking the bank.'"
Avoid a Cash Flow Crunch
Small businesses are particularly prone to problems stemming from late payments from customers because they often don't have consistent policies in place about collecting on unpaid receivables nor a dedicated credit manager or collections team, according to Jim Herst.
"Most smaller businesses, with or without a designated credit manager on staff, seem to play it by year when it comes to collections," said Herst. "An extreme example is what I call Friends of the Boss, where a customer gets preferential treatment even though they aren't paying their bills on time."
Business owners need to take a hard look at what they're willing to allow— sometimes an otherwise friendly business relationship isn't worth maintaining if the account is constantly slow paying and unprofitable.
In some cases, the slow payment on products and services is the fault of the business itself.
"It's imperative to send out bills as soon as you can," said Patterson. "And it's important to make sure that your invoices are standardized and accurate. If you put invoices together hastily or incorrectly, and if your customer has any confusion or question about the accuracy of the invoice, that gives them an excuse to be slow to pay."
Get Paid Faster
New mobile payment solutions and online invoicing tools can help companies get paid faster, but there are also some tried-and-true collection tactics that owners can use to turn unpaid invoices into cash, according to Herst, who offers a few tips on improving your business's collections practices:
Get paid upfront by credit card. This will result in a slight reduction in your net revenue, since you have to pay a credit card transaction fee, but it may be better to pay the fee than have your money sitting in your customer's bank account.
Use bright-colored paper for your invoices. This makes it easier for invoices to be noticed by your customers.
Clarify payment terms. Be sure to state in very clear terms on invoices when a payment is due.
Be flexible — within limits. If your payment cycle is 30 days but a great customer prefers 45-day terms, it may make sense to make an exception. However, consider charging an added fee for extended payment terms.
Provide incentives. Offer a free service contract or extended product guarantee in exchange for timely payments.
Of course, benefiting from these tactics requires actually doing them — on a timely and regular basis.
"I talk with a lot of small-business owners," said Patterson. "They're often well aware of the tactics, but actually executing and implementing these tactics is what really makes the difference. There are lots of basic block-and-tackle things you can do to get paid faster and avoid cash flow problems."
Maintain Visibility
Patterson also recommends that business owners take a six-month view of their overall cash flow situation. According to him, "You need to ask yourself, 'What's your expected revenue for the next six months, which opportunities do you have coming up, what are your expenses, and where are your possible peaks and valleys?' You need to know that you can pay your bills, and then, having this level of visibility, you can have the confidence to go hire a new salesperson or invest in expanding the business."
Cash flow is the lifeblood of your business. Just like caring for your health, a bit of preventative maintenance and careful ongoing attention can keep your business's revenues healthy and strong.
Sources:
Kauffman Foundation's 2012 Kauffman Firm Survey
http://www.kauffman.org/newsroom/2012/06/challenges-with-customer-payments-growing-concern-for-young-firms-kauffman-foundation-study-shows
Optimize Your Business Cash Flow
Important Legal Disclosures and Information
PNC is a registered mark of The PNC Financial Services Group, Inc. ("PNC"). This article has been prepared for general information purposes by the author who is solely responsible for its contents. The opinions expressed in these articles are those of the author and do not necessarily reflect the opinions of PNC or any of its affiliates, directors, officers or employees. This article is not intended to provide legal, tax or accounting advice or to suggest that you engage in any specific transaction, including with respect to any securities of PNC, and does not purport to be comprehensive. Under no circumstances should any information contained in the presentation, the webinar or the materials presented be used or considered as an offer or commitment, or a solicitation of an offer or commitment, to participate in any particular transaction or strategy or should it be considered legal or tax advice. Any reliance upon any such information is solely and exclusively at your own risk. Please consult your own counsel, accountant or other advisor regarding your specific situation. Neither PNC Bank nor any other subsidiary of The PNC Financial Services Group, Inc., will be responsible for any consequences of reliance upon any opinion or statement contained here, or any omission. Banking and lending products and services, bank deposit products, and Treasury Management products and services for healthcare providers and payers are provided by PNC Bank, National Association, a wholly owned subsidiary of PNC and Member FDIC. Lending and leasing products and services, including card services and merchant services, as well as certain other banking products and services, may require credit approval.