Toggle nav
Login
Sign on to Online Banking
---
Personal and Small Business:
---
Personal and Small Business:
---
Corporate and Institutional: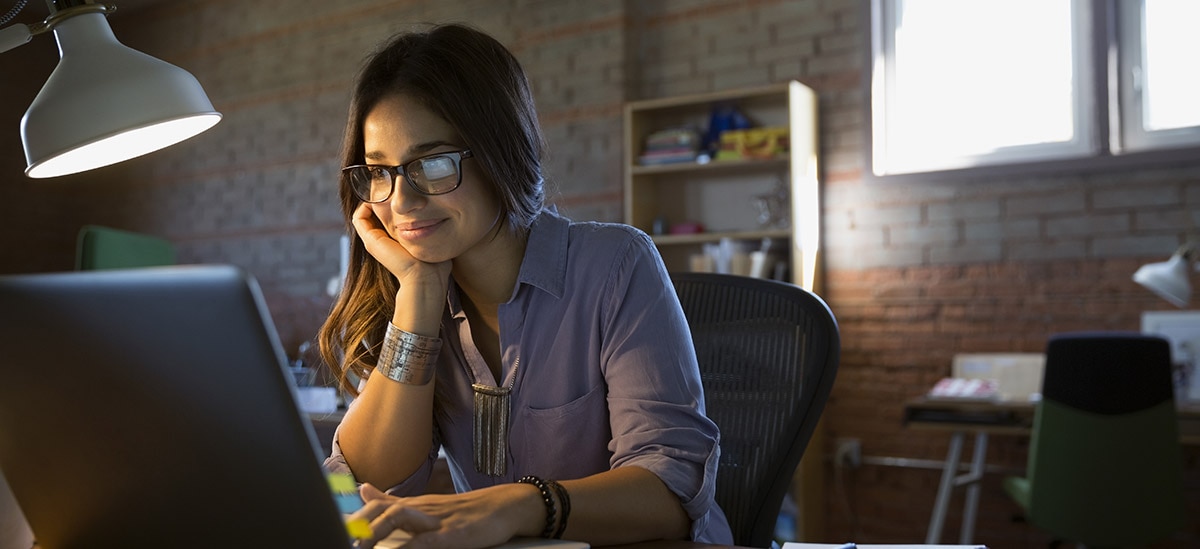 When it comes to great business advice, nothing tops going straight to the experts. Reading blogs can help small business owners keep up with the latest trends and innovations in their industries by following those who are known for being in the know. Here are a few excellent bloggers who write about topics related to marketing, management, and other challenges business owners face.
Seth Godin
Seth Godin is one of the most influential marketing bloggers in the world. Every day he offers ideas and inspiration to help entrepreneurs rethink their biggest challenges and tackle the new day with revived energy. Godin poses big questions that prompt business owners to keep growing, raising their standards and operating their companies with a sense of purpose and integrity.
Godin's blog is a good resource for entrepreneurs, managers and marketers across all industries. He touches on such themes as how technology helps create connections between people, companies and organizations; deepening customer trust; and how ideas spread. For example, Godin asks: What makes the next big thing the next big thing? How can your company appreciate what inspires people to tell their friends about you? How can you better nurture your company's inner circle of fans?
Jay Goltz
Jay Goltz is a small business owner in Chicago with 100 employees across five businesses. His smart, no-nonsense blog for the New York Times includes thoughtful insights and words from the heart that cover a variety of small business topics and everyday challenges facing business owners as they do the hard, often unglamorous work of keeping the lights on and making payroll month after month.
One of the things that makes Goltz's story unique is that he started out in business before the rise of the online era, even though one of his businesses, 1800ArtWork.com, is based online. Having built his business in the pre-digital era, his perspectives are valuable in a world where many business bloggers tend to focus on technology and Web-related topics. For owners of non-tech businesses who find it difficult to find relevant stories and advice, Goltz's blog can be a great resource.
Goltz also has a distinctive voice as a writer. He tells it like it is with no fluff or jargon. Suspicious of common business clichés, he talks openly about the aggravating aspects of entrepreneurship as well as the glory days.
Jason Fried
Jason Fried is the co-founder and CEO of Basecamp (formerly 37signals), a web development firm and industry-leading collaboration platform. He challenges the accepted wisdom of how to run a business and writes such candid, thought-provoking articles for Inc.com as "Why I'm Sick of Slick Design" and "Why Face-To-Face Meetings Are Overrated."
By writing about his own experiences in marketing, productivity, and using online tools to build relationships with customers and colleagues, Fried helps readers think creatively to build their businesses and enjoy both work and life.
Related Links:
Read Seth Godin's blog here: http://sethgodin.typepad.com/
Here is an article from Jay Goltz about managing cash flow: http://boss.blogs.nytimes.com/2014/03/05/what-im-still-learning-about-managing-cash-flow/
Read Jay Goltz's blog here: http://boss.blogs.nytimes.com/author/jay-goltz/
Read Jason Fried's articles here: http://www.inc.com/author/jason-fried
Optimize Your Business Cash Flow
Important Legal Disclosures and Information
PNC is a registered mark of The PNC Financial Services Group, Inc. ("PNC"). This article has been prepared for general information purposes by the author who is solely responsible for its contents. The opinions expressed in these articles are those of the author and do not necessarily reflect the opinions of PNC or any of its affiliates, directors, officers or employees. This article is not intended to provide legal, tax or accounting advice or to suggest that you engage in any specific transaction, including with respect to any securities of PNC, and does not purport to be comprehensive. Under no circumstances should any information contained in the presentation, the webinar or the materials presented be used or considered as an offer or commitment, or a solicitation of an offer or commitment, to participate in any particular transaction or strategy or should it be considered legal or tax advice. Any reliance upon any such information is solely and exclusively at your own risk. Please consult your own counsel, accountant or other advisor regarding your specific situation. Neither PNC Bank nor any other subsidiary of The PNC Financial Services Group, Inc., will be responsible for any consequences of reliance upon any opinion or statement contained here, or any omission. Banking and lending products and services, bank deposit products, and Treasury Management products and services for healthcare providers and payers are provided by PNC Bank, National Association, a wholly owned subsidiary of PNC and Member FDIC. Lending and leasing products and services, including card services and merchant services, as well as certain other banking products and services, may require credit approval.