How to Build Solid Relationships with Vendors
by Rebecca Lake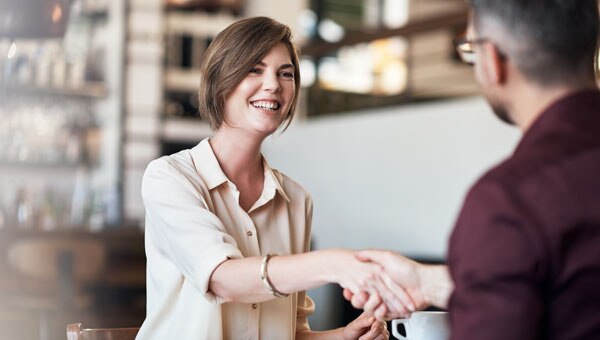 For you as a small business owner, building solid relationships with your vendors is integral to your success. Without a supplier to provide the things you need to keep your business running, you have nothing to offer to your customers.
Making sure that you and your vendors have a strong connection is vital, and putting the following tips to work can lead to a more harmonious relationship.
Be Diligent About Payments
One of the most frustrating things to deal with as a business owner is a customer who drags their feet on paying invoices. Likewise, vendors don't want to have to chase you down to get paid. If you want to keep a particular vendor in your corner, paying on time is priority number one.
Being clear about payment terms is a good way to avoid bumps in the road. If you prefer to pay on a net 60 basis but your vendor expects payment within 30 days, that could lead to trouble. Work with your vendor to map out terms that are agreeable to both of you, and then be a stickler about adhering to them.
Discuss Your Expectations and Goals
Another potential trouble spot can pop up when your vendor isn't clued in about what you expect of them or what you're hoping to accomplish with your business. The same is true if you have unrealistic expectations about what a vendor can or can't do for you.
Again, good communication with your vendor is key. Having a discussion about what your vision for the business looks like allows the vendor to see where they fit into the equation. While you're chatting, make a point of asking the vendor what, if anything, they need you to do to make supplying your business easier.
For example, does the vendor need a certain amount of lead time to fill an order? Is there a specific time of the month when it's better to schedule deliveries? Working out these seemingly small details can head off bigger problems down the line, as you both have reasonable expectations about your respective roles.
Don't Play the Blame Game
In business, things can and will go wrong from time to time. Pointing fingers at your vendor when something goes awry is a bad practice, especially when you don't have all of the facts about what led to a mistake. While throwing a tantrum might make you feel a little better, all it really does is alienate your vendor, which is something you can't afford to do.
Staying calm and making it clear that you expect the situation to be resolved as quickly as possible is the smarter approach, if you want to stay on a vendor's good side. If, for some reason, the situation can't be repaired and you decide to part ways with the vendor, resist the urge to trash talk them later. You never know when you may need to use them again, so it's better to avoid burning those bridges.
Be Open to Compromise
A willingness to bend is something that's important in any relationship, but even more so when it comes to choosing and working with vendors. If you're overly demanding, that may be a turn-off for the vendor. Instead of trying to appease you, they may decide to ditch you altogether, leaving you in the lurch until you can find someone new. While you shouldn't feel pressured to make a decision that would hurt your business, you don't want to be completely inflexible either.
Show Your Appreciation
A simple "thank you" can go a long way toward establishing goodwill with vendors. There are plenty of ways to show your appreciation for what a vendor does for your business. Writing a quick thank you note or including them on your holiday gift list can get the message across. Referrals are an especially effective way to show your appreciation all year round.
When you refer vendors to other small business owners, you're sending the message that you're confident that they can deliver the goods, literally and figuratively. They may decide to return the favor by referring you and your business to someone else. The bottom line? A good relationship with your vendors can result in a win-win scenario for both of you.
Important Legal Disclosures and Information
PNC is a registered mark of The PNC Financial Services Group, Inc. ("PNC"). This article has been prepared for general information purposes by the author who is solely responsible for its contents. The opinions expressed in these articles are those of the author and do not necessarily reflect the opinions of PNC or any of its affiliates, directors, officers or employees. This article is not intended to provide legal, tax or accounting advice or to suggest that you engage in any specific transaction, including with respect to any securities of PNC, and does not purport to be comprehensive. Under no circumstances should any information contained in the presentation, the webinar or the materials presented be used or considered as an offer or commitment, or a solicitation of an offer or commitment, to participate in any particular transaction or strategy or should it be considered legal or tax advice. Any reliance upon any such information is solely and exclusively at your own risk. Please consult your own counsel, accountant or other advisor regarding your specific situation. Neither PNC Bank nor any other subsidiary of The PNC Financial Services Group, Inc., will be responsible for any consequences of reliance upon any opinion or statement contained here, or any omission. Banking and lending products and services, bank deposit products, and Treasury Management products and services for healthcare providers and payers are provided by PNC Bank, National Association, a wholly owned subsidiary of PNC and Member FDIC. Lending and leasing products and services, including card services and merchant services, as well as certain other banking products and services, may require credit approval.