How Business Interruption Insurance Can Protect Your Cash Flow
by Marcia Layton Turner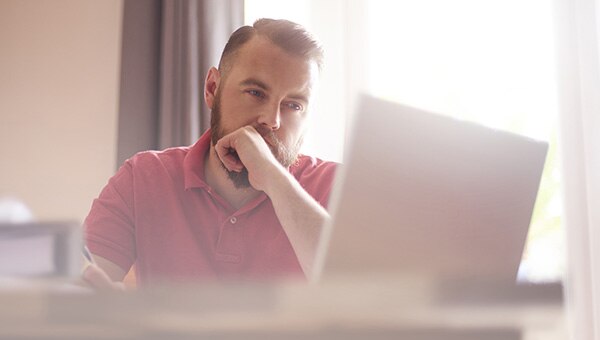 You probably have insurance on your real estate, insurance on your equipment, insurance on your vehicles, and maybe even liability insurance for your products and services. But do you have insurance on your business revenue? If disaster strikes at your company, your assets may be covered and replaceable, but what about all that lost business? How can you get that back?
What Is Business Interruption Insurance?
Business interruption insurance — also known as business income insurance — can help cover lost revenue during a disaster, such as a faulty sprinkler system, a flood, or a random driver crashing through the front of your store (which actually happens an average of 10 times a day in the United States[1]). While your business is shut down and being repaired, business interruption insurance can replace your gross profits, cover your fixed costs such as payroll and utilities, as well as any expenses associated with temporarily relocating your operations.
For many businesses, this type of insurance can make the difference between being able to reopen and shutting down completely. It can help maintain positive cash flow at a time when you have none whatsoever. And yet so few business owners opt to make the investment, or even to prepare a disaster recovery plan.
Is Your Business Prepared?
According to a survey commissioned by Nationwide[2], only 34 percent of small businesses in the U.S. currently have business interruption insurance; 66 percent do not. Yet in that same study, more than half the respondents indicated it would take at least three months to recover from a disaster. Unless your company has a bank account with at least three months of emergency funds, business interruption insurance could be a wise investment.
However, you can't buy business interruption as a standalone policy; it's an add-on to existing business coverage for your company. And to establish the size of your benefits should a disaster occur, you need to document the last 12 months of revenue, profits, and expenses. That's also used to determine the cost of the premium, which can range from $750 to $10,000 a year[3], depending on the size of your company.
But given the rising number of natural disasters, this type of business protection could well be worth the cost. According to insurance company Allianz[4], the average number of natural disasters is expected to increase from 400 to more than 600 a year, directly increasing your odds of being impacted.
Other Things to Know
There are some pitfalls to be aware of before writing that premium check, however. Business interruption insurance generally covers your business at the level that it is now. So if you're seeing a steady uptick in sales, you'll want to regularly revise your coverage to include the higher level of sales and profits — and expenses — you're experiencing.
And there are additional riders you may add, too. If you expect the cost to relocate your firm will be much higher than your current long-term and affordable lease rate, you'll want to consider adding on an "extra expense" rider. Or if you anticipate that your location is less likely to be hit by a disaster but you're concerned about how your business will suffer if a vendor in another city is, you may want to add "contingent business insurance."
No one wants to deal with the effects of a natural or man-made disaster, but business interruption insurance can significantly reduce the stress of wondering when — and if — you'll be able to reopen without it.
Optimize Your Business Cash Flow
Important Legal Disclosures and Information
http://www.miamiherald.com/news/local/community/miami-dade/article1978643.html

http://www.nationwide.com/about-us/083115-small-biz-survey.jsp

https://www.trustedchoice.com/business-insurance/coverage-types/business-interruption/

http://www.agcs.allianz.com/assets/PDFs/white%20papers/AGCS%20Managing%20disruptions%20Nov2012.pdf
PNC is a registered mark of The PNC Financial Services Group, Inc. ("PNC"). This article has been prepared for general information purposes by the author who is solely responsible for its contents. The opinions expressed in these articles are those of the author and do not necessarily reflect the opinions of PNC or any of its affiliates, directors, officers or employees. This article is not intended to provide legal, tax or accounting advice or to suggest that you engage in any specific transaction, including with respect to any securities of PNC, and does not purport to be comprehensive. Under no circumstances should any information contained in the presentation, the webinar or the materials presented be used or considered as an offer or commitment, or a solicitation of an offer or commitment, to participate in any particular transaction or strategy or should it be considered legal or tax advice. Any reliance upon any such information is solely and exclusively at your own risk. Please consult your own counsel, accountant or other advisor regarding your specific situation. Neither PNC Bank nor any other subsidiary of The PNC Financial Services Group, Inc., will be responsible for any consequences of reliance upon any opinion or statement contained here, or any omission. Banking and lending products and services, bank deposit products, and Treasury Management products and services for healthcare providers and payers are provided by PNC Bank, National Association, a wholly owned subsidiary of PNC and Member FDIC. Lending and leasing products and services, including card services and merchant services, as well as certain other banking products and services, may require credit approval.
GET IN TOUCH

Stay Connected

Join Us

Be part of our inclusive culture that strives for excellence and rewards talent.

Visit PNC Careers »
The PNC Financial Services Group, Inc. All rights reserved.