Toggle nav
Login
Sign on to Online Banking
---
Personal and Small Business:
---
Personal and Small Business:
---
Corporate and Institutional: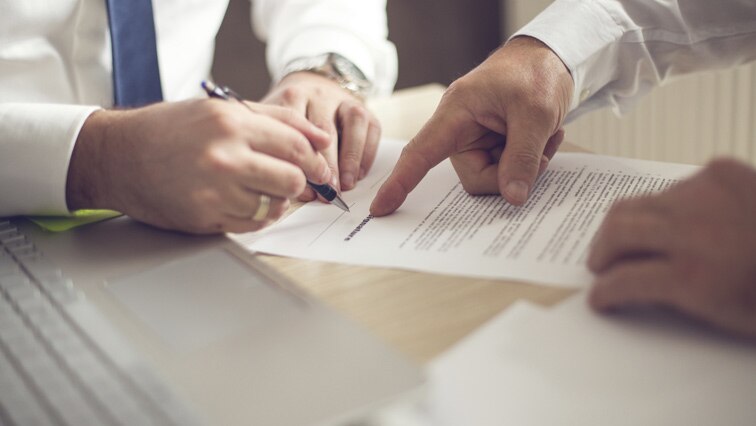 As a small business owner looking for funds to help grow your business, you may be considering getting a business line of credit from a bank. But obtaining a business line of credit is often not as easy as it may seem. Though banks often advertise them, getting one can feel like a challenge if you're not prepared. If you're considering applying for a business line of credit—sometimes referred to as an LOC—follow these tips:
1. Do Your Homework
Though there may be dozens of banks in your town, not all are small business-friendly. Some don't offer business loans at all, and the ones that do, may have strict qualifying requirements. Get recommendations from other small businesses, see who they are using and ensure you have your paperwork in order to match the eligibility criteria.
Avoid spending too much money on application fees and having your credit history queried by a dozen lenders by doing your homework and narrowing down the field to two or three banks who seem most likely to approve your request.
2. Build Good Credit History from the Beginning
When you're starting a new business, having a positive cash flow is critical. Even though your business may already be generating revenue, it's important that you're paying your bills on time, leveraging credit cards for operational expenses, and having at least a year's worth of credit history established. A good credit history can go a long way to help you get approved for a line of credit.
3. Beware of Factoring Companies
Factoring companies generally don't consider credit history, and grant credit lines based solely on your cash flow. These are companies that will offer you a loan or credit line based on your cash receipts. In effect, you will assign a certain percentage of your cash receipts to the factoring company. That means that the payments will flow through to the factoring company until the loan is paid.
Getting credit from factoring can also come with steep interest rates. Though they will generally quote you almost reasonable-sounding monthly rates, the effective annual annual percentage rate can run as high as 300 percent, so be careful.
4. Have Your Paperwork in Order
Some lenders will require a copy of your business plan, as well as business projections. As with most applications, it's always best to have everything prepared and organized in advance. The documentation requirements on a business LOC are comprehensive, and typically include:
Business and personal income tax returns for at least the last two years
Year-to-date financial statements
Business bank statements covering anywhere from six to 24 months
Business license (if required)
5. Be Ready to Start Small
Applying for a business line of credit isn't the easiest task, especially if you've never applied for business credit before. For that reason, be ready to accept a smaller line of credit than you may be looking for. Even a line of credit of a few thousand dollars can offer you an opportunity to create a larger line going forward.
Be sure to always make your payments on time. It can also be a good idea to pay the line off completely from time to time. This can demonstrate to your lender that you can manage your debt successfully. And as you do, your credit line can be increased. In addition, it may be easier to get a line of credit from a new lender once you establish credit with your current one.
Optimize Your Business Cash Flow
Important Legal Disclosures and Information
PNC is a registered mark of The PNC Financial Services Group, Inc. ("PNC"). This article has been prepared for general information purposes by the author who is solely responsible for its contents. The opinions expressed in these articles are those of the author and do not necessarily reflect the opinions of PNC or any of its affiliates, directors, officers or employees. This article is not intended to provide legal, tax or accounting advice or to suggest that you engage in any specific transaction, including with respect to any securities of PNC, and does not purport to be comprehensive. Under no circumstances should any information contained in the presentation, the webinar or the materials presented be used or considered as an offer or commitment, or a solicitation of an offer or commitment, to participate in any particular transaction or strategy or should it be considered legal or tax advice. Any reliance upon any such information is solely and exclusively at your own risk. Please consult your own counsel, accountant or other advisor regarding your specific situation. Neither PNC Bank nor any other subsidiary of The PNC Financial Services Group, Inc., will be responsible for any consequences of reliance upon any opinion or statement contained here, or any omission. Banking and lending products and services, bank deposit products, and Treasury Management products and services for healthcare providers and payers are provided by PNC Bank, National Association, a wholly owned subsidiary of PNC and Member FDIC. Lending and leasing products and services, including card services and merchant services, as well as certain other banking products and services, may require credit approval.