Toggle nav
Login
Sign on to Online Banking
---
Personal and Small Business:
---
Personal and Small Business:
---
Corporate and Institutional: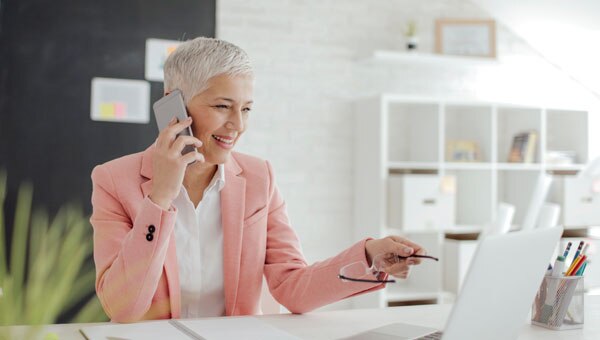 You wouldn't run a lakeside resort in a cold-weather state without preparing for seasonal lulls. From athletic goods to ice cream shops to real estate, many small businesses experience some form of seasonality. Almost half of small-business owners have predictable times of the year that are slower than others[1] – and they need to prepare for it.
Even when revenue decreases in those slow months, small business owners still have plenty of fixed costs. Owners may even find they spend more money in slow months on marketing or materials in preparation for the busier times. In these moments, it's important to manage your cash flow. Here are a few ways business owners can do this.
Proactively forecast
The better forecaster you become, the better chance you have of managing those seasonal lulls. Create a 12-month plan and commit to following up and tracking against it each month. At the end of 30 days add an additional month to your forecast so you'll always have a complete picture of things that are upcoming. Doing this will allow you to easily predict the extent of cash shortages, and separately take advantage of periods of higher revenue returns. The more you know, and the more you can predict, the better off your business can adapt.
Refinance a business loan
Refinancing can lower your rate and even reduce your loan payments. In some cases, a refi is also a way to unlock equity and bring in additional financing. Before you pull the trigger, it's important to work closely with a financial institution to do the calculations. You want to bring down your costs, not increase them. Keep a watchful eye on interest rates and different programs that might be available. If refinancing only saves you a little money, then you should reconsider.
Open a business line of credit
From unforeseen costs to lulls in revenue, a business line of credit can help business owners access capital when they need it most. Owners may find themselves needing a piece of equipment or considering an opportunity to grow at a time when cash flow is low. A business line of credit is a way to infuse capital at a lower interest rate than a credit card. With this type of credit, borrowers can draw down on the line of credit at any time as long as they don't exceed the maximum agreement. Your business only pays interest on the outstanding balance rather than to total line of credit amount, which makes this form of loan advantageous over fixed-rate term loan.
With the right cash flow strategy, you can combat these slow times and ensure your business has the resources it needs to maintain or even grow.
Optimize Your Business Cash Flow
Important Legal Disclosures and Information
https://www.entrepreneur.com/article/303368
PNC is a registered mark of The PNC Financial Services Group, Inc. ("PNC"). This article has been prepared for general information purposes by the author who is solely responsible for its contents. The opinions expressed in these articles are those of the author and do not necessarily reflect the opinions of PNC or any of its affiliates, directors, officers or employees. This article is not intended to provide legal, tax or accounting advice or to suggest that you engage in any specific transaction, including with respect to any securities of PNC, and does not purport to be comprehensive. Under no circumstances should any information contained in the presentation, the webinar or the materials presented be used or considered as an offer or commitment, or a solicitation of an offer or commitment, to participate in any particular transaction or strategy or should it be considered legal or tax advice. Any reliance upon any such information is solely and exclusively at your own risk. Please consult your own counsel, accountant or other advisor regarding your specific situation. Neither PNC Bank nor any other subsidiary of The PNC Financial Services Group, Inc., will be responsible for any consequences of reliance upon any opinion or statement contained here, or any omission. Banking and lending products and services, bank deposit products, and Treasury Management products and services for healthcare providers and payers are provided by PNC Bank, National Association, a wholly owned subsidiary of PNC and Member FDIC. Lending and leasing products and services, including card services and merchant services, as well as certain other banking products and services, may require credit approval.