Toggle nav
Login
Sign on to Online Banking
---
Personal and Small Business:
---
Personal and Small Business:
---
Corporate and Institutional: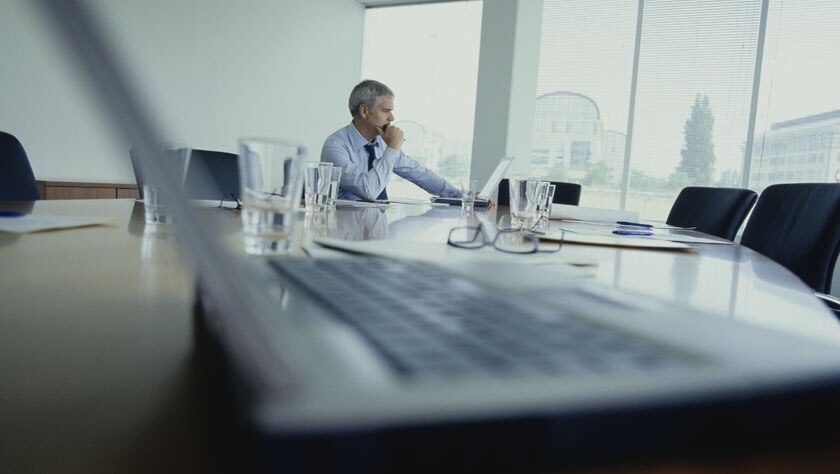 You know what they say about the best-laid plans? It can seem like that goes double for small and midsize businesses, with unexpected expenses often serving to derail plans. While you may have done everything right on paper to get your books and bank accounts in tip-top shape, financial surprises will invariably come along. To ensure that your company can tolerate such expenses, it's important to be prepared to expect the unexpected.
While you may not be able to predict when an unexpected cost will pop up, you can often predict what type of cost your company may face. Following are four types of unexpected expenses that small business owners should have on their radars.
1. Moving/Relocation Expenses
When it comes to unexpected expenses, moving may be the most expected of them all. That's because there are many reasons for moving, from rising rents to booming business. In any case, moving companies don't come cheap. If you have any inkling that you might need to move your office, start putting cash reserves in place to make sure you can effectively cover the costs. You can also use a service like Unpackt to get quotes in advance to start setting a budget.
2. Collections
Sometimes it costs money to get your money. When clients don't pay, collection agencies play a critical role in recouping balances owed. If you have old balances of a significant amount and/or number, get quotes from a few different collection agencies. You should also ask about agencies' average recovery rate (how much debt they recover versus what they have been assigned). While you're waiting for cash to come in from collections, speak to your financial institution about a short-term loan or line of credit secured by your receivables or other collateral.
3. Communications Equipment
Especially as your business grows, you may well find a need for most or all of your employees to have a company-owned cell phone or other mobile device. Indeed, if you're not budgeting for your company's communications needs, you're missing a crucial line item. It will pay to work with a technology consultant or business accounts representative from one of the wireless service providers to craft a plan for your business. In many cases, the providers will offer significant discounts for business accounts.
4. Acts of Nature
In late-2013, Boulder, Colo., was hit by sudden and massive flooding. Boulder is not in a typical flood plain, so many business owners found themselves with insurance policies that didn't cover the damage. They were also unable to qualify for FEMA (Federal Emergency Management Agency) assistance. In many cases, this meant massive inventory, real estate and technology losses — all of which had to be covered by the companies themselves. It seems that strange weather events — such as the recent record cold and ice in Atlanta that crippled the city's roadways — are occurring more frequently. It's a good idea to speak to your insurance agent to see if there is an umbrella policy available that will cover acts of nature.
While there is no way that small and midsize businesses can plan for everything, the ones that position themselves to expect the unexpected will be the most likely to not only survive surprises but to rise above them.
Optimize Your Business Cash Flow
Important Legal Disclosures and Information
PNC is a registered mark of The PNC Financial Services Group, Inc. ("PNC"). This article has been prepared for general information purposes by the author who is solely responsible for its contents. The opinions expressed in these articles are those of the author and do not necessarily reflect the opinions of PNC or any of its affiliates, directors, officers or employees. This article is not intended to provide legal, tax or accounting advice or to suggest that you engage in any specific transaction, including with respect to any securities of PNC, and does not purport to be comprehensive. Under no circumstances should any information contained in the presentation, the webinar or the materials presented be used or considered as an offer or commitment, or a solicitation of an offer or commitment, to participate in any particular transaction or strategy or should it be considered legal or tax advice. Any reliance upon any such information is solely and exclusively at your own risk. Please consult your own counsel, accountant or other advisor regarding your specific situation. Neither PNC Bank nor any other subsidiary of The PNC Financial Services Group, Inc., will be responsible for any consequences of reliance upon any opinion or statement contained here, or any omission. Banking and lending products and services, bank deposit products, and Treasury Management products and services for healthcare providers and payers are provided by PNC Bank, National Association, a wholly owned subsidiary of PNC and Member FDIC. Lending and leasing products and services, including card services and merchant services, as well as certain other banking products and services, may require credit approval.