How Data Can Help Your Cash Flow
by Marcia Layton Turner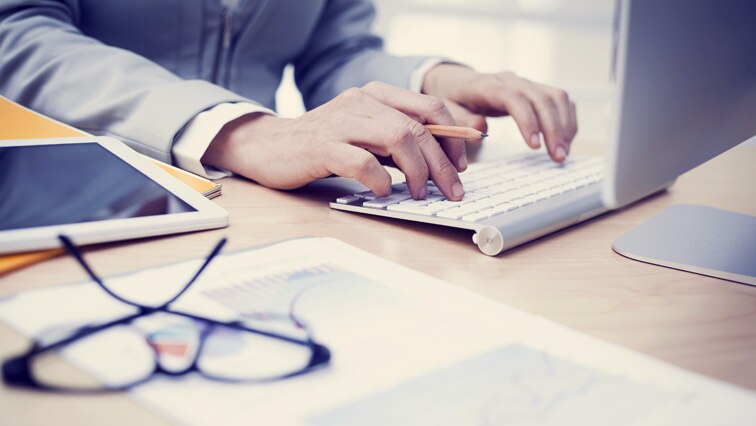 Leveraging data isn't just for social media sites, sports teams, and wearable fitness devices. If your business is growing, you're probably using data to track customers, identify market opportunities, and monitor market share. But are you using data to analyze your finances?

Many small businesses aren't.

Although the data is available in your accounting software or financial system, few companies take the time to access it and study the numbers. You may think cash flow is only about how much is coming in and how much is going out. But if you dig deeper into your own business data, you can create more accurate forecasts, identify upcoming cash gaps, and help spot opportunities and threats long before they appear.

Some of the data that can help you understand your business's financial cycles and manage your cash flow include:

Revenue by month. Looking at annual revenue is too broad — you can't spot the dips and peaks — and daily is too detailed to see any trends. But looking at cash flow on a monthly basis can help you assess how you're doing compared to your plan and compared to the month before.
Revenue by month, compared to last year. To spot longer-term trends, it's important to compare your current performance to historical results. How are you doing this year compared to that point last year?
Average revenue by month over time. Plot your monthly revenue for the last 3-5 years in a spreadsheet and then take an average to help you view seasonality and cycles, which allows you to prepare better for the future.
Revenue by profit center. Most businesses generate revenue from multiple sources or profit centers. For example, a restaurant might earn money from guests dining in, taking out, or delivery. Looking at revenue data can also be helpful to address rising or declining demand.
Accounts receivables. Businesses that are not cash-based need to carefully monitor how much their customers currently owe. Knowing what is currently due is important data.
Accounts receivable aging. Perhaps equally important is monitoring how long your customers have owed you. The longer that money is outstanding, the lower your odds of being paid. You'll want to introduce steps to pursue it after a certain time limit.
Expenses by month. Just as cash inflow is important to watch, so is your cash outflow, or your expenses. How do your expenses compare to your revenue number? If your expenses exceed your revenue, you are in the negative. You don't want that to happen.
Expenses by month, compared to last year. And just as you should track revenue versus last year, you should also compare them to last year.
Available cash by month. The amount of cash you have on hand can be a big predictor of cash flow shortage. If you see that your available cash flow is declining, you can take steps to reverse it by reducing expenses, pushing to get invoices paid, or finding other ways to raise cash.
When you're armed with more detailed cash flow data, you can make sure you always have what you need to run your business and be able to take steps to prevent a temporary downturn on the horizon. That's the power of financial data.
Optimize Your Business Cash Flow
Important Legal Disclosures and Information
PNC is a registered mark of The PNC Financial Services Group, Inc. ("PNC"). This article has been prepared for general information purposes by the author who is solely responsible for its contents. The opinions expressed in these articles are those of the author and do not necessarily reflect the opinions of PNC or any of its affiliates, directors, officers or employees. This article is not intended to provide legal, tax or accounting advice or to suggest that you engage in any specific transaction, including with respect to any securities of PNC, and does not purport to be comprehensive. Under no circumstances should any information contained in the presentation, the webinar or the materials presented be used or considered as an offer or commitment, or a solicitation of an offer or commitment, to participate in any particular transaction or strategy or should it be considered legal or tax advice. Any reliance upon any such information is solely and exclusively at your own risk. Please consult your own counsel, accountant or other advisor regarding your specific situation. Neither PNC Bank nor any other subsidiary of The PNC Financial Services Group, Inc., will be responsible for any consequences of reliance upon any opinion or statement contained here, or any omission. Banking and lending products and services, bank deposit products, and Treasury Management products and services for healthcare providers and payers are provided by PNC Bank, National Association, a wholly owned subsidiary of PNC and Member FDIC. Lending and leasing products and services, including card services and merchant services, as well as certain other banking products and services, may require credit approval.
GET IN TOUCH

Stay Connected

Join Us

Be part of our inclusive culture that strives for excellence and rewards talent.

Visit PNC Careers »
The PNC Financial Services Group, Inc. All rights reserved.